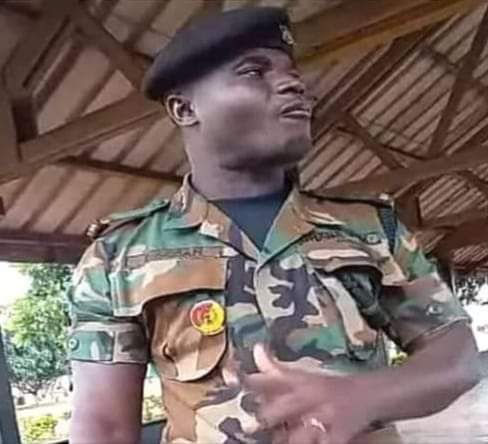 Lance Corporal Wassah Lincoln Isaac, the soldier who was captured in a viral video condemning Parliament's proposed construction of a new $200m parliamentary chamber, has lost his rank.
In addition to losing his rank, L/Cpl Wassah was also sentenced to 90 days imprisonment with hard labour. He will serve his sentence in the guardroom.
ALSO: Check out Stonebwoy's reaction to Shatta Wale's feature on Beyonce's 'Lion King' album
The action against L/Cpl Wassah followed a summon by a Board of Inquiry set up by the Commanding Officer of the Recce Regiment, Gondar Barracks, Burma Camp of the Ghana Armed Forces to answer questions on the viral video.
The Board, chaired by the Commanding Officer Lt Col WAK Ackah, had Capt. V Bempong, WO1 Dafliso, Sgt Attoh R and L/Cpl Okumtey JO as members.
ALSO: Check out release date for Shatta Wale's 'Already' song with Beyonce
Background
The officer in the viral video described calls for the construction of a new chamber as selfish on the part of Parliamentarians.
Joy News sources revealed that he's likely to spend just about a month in detention in accordance with military regulations. 
Source: Adomonline.com | Adom News