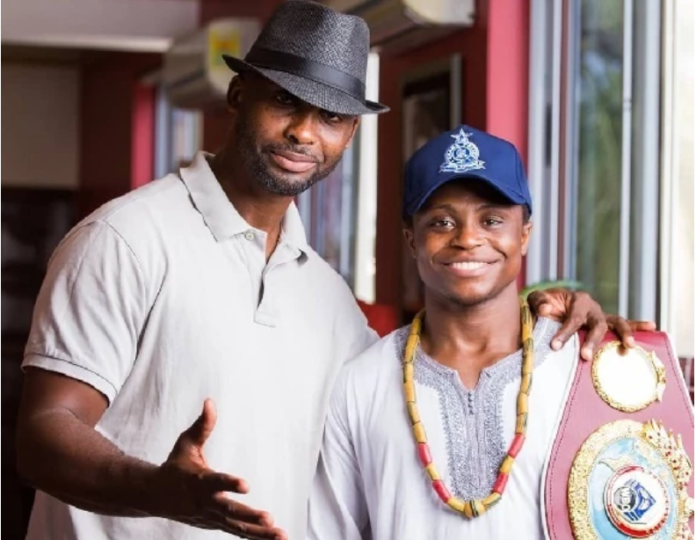 Paul Dogboe, the father of boxer Isaac Dogboe, has confirmed his relationship between him and his son is broken.
Paul and his father have had a rocky relationship for the past two years after Isaac ditched his father as his trainer.
Speaking in an interview, Paul revealed that he had incurred debts due to his management of his son.
He added that he is being harassed by those he owes, with some even suing him to reclaim their monies.
Opening up on his relationship with his son, Paul said he still loves Isaac but doesn't trust him anymore.
"I can't train him again. He is still my son, and I still love him. But he just broke the bond and trust I have for him," he told Asempa FM on the Sports Nite Show.
"I am being harassed because I am owing and that was incurred when I was managing my son but he now sees me as an enemy.
"He says he is a Lion, and when the Lions speak, he does it, so all that I expect from him is for him to pay his debts. When you pay your debts, it means you are a man.
"There was a time he texted me that I should send him my account details so he transfers money into, but I told him I'm very comfortable, but he should just pay his debt, and he gave me a thumbs up that he will," he added.
Under his father, Isaac captured the WBO junior-featherweight title but later lost it to Emanuel Navarrete.
The 28-year-old subsequently decided to move on from his father and has since worked with Barry Hunter and Patrice Harris as his trainers.