Deputy Commissioner of the Electoral Commission (EC), Georgina Opoku Amakwah has said she feels very sorry for the Executive Director of the Economic and Organized Crime Office (EOCO), K. K. Amoah.
This is because, Mrs. Amankwah believes the EOCO boss is being manipulated by some faceless persons who are seeking her downfall.
Play attached audio for more

She made the comment on Asempa FM's Ekosii Sen programme while reacting to the Rambo-style invasion of her office on Monday January 15, 2018.
There was a chaotic scene at the EC last Monday after the EOCO Boss, KK Amoah led five heavily armed police officers with two armoured vehicles into the premises to forcibly remove the Deputy Chair from her office.
Also Listen: No one has apologized to me – Georgina Opoku Amankwah
Mrs. Opoku Amankwah had been on a six-month interdiction at the request of EOCO for investigations into her alleged involvement in financial impropriety.
She and two other colleagues, the chairperson of the EC, Mrs Charlotte Osei and Deputy in charge of Operations, Amadu Sulley are all subjects of investigation by a committee instituted by the Chief Justice, Sophia Akuffo.
She locked the officers out for hours, maintaining that the EOCO has no such powers over her except the President, Nana Akufo-Addo.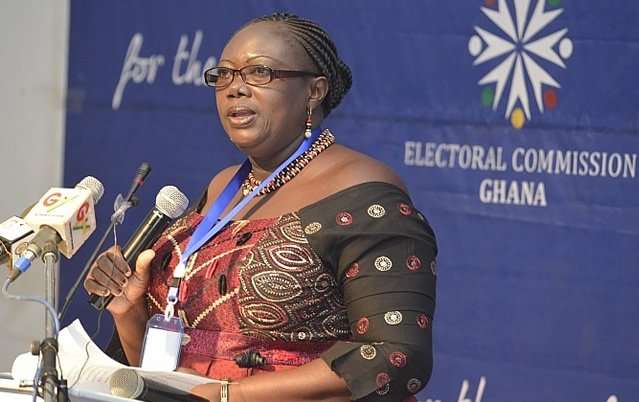 Mrs. Opoku Amankwah bemoaned how a whole state machinery is being manipulated against her.
"I'm very disappointed that a whole state machinery is being manipulated against me; manipulation by one person and what the EOCO Director did Monday confirmed it", she said.
She could not fathom why the EOCO boss has developed a personal interest in the matter and is moving heaven and earth to indict her.
She accused K. K. Amoah of being biased towards her, maintaining her guilty until she is proven guilty by the appropriate authorities.
Georgina Opoku Amankwah was confident no report will indict her because she has done nothing untoward.
Ghana/Adomonline.com/Adwoa Gyasiwaa Agyeman