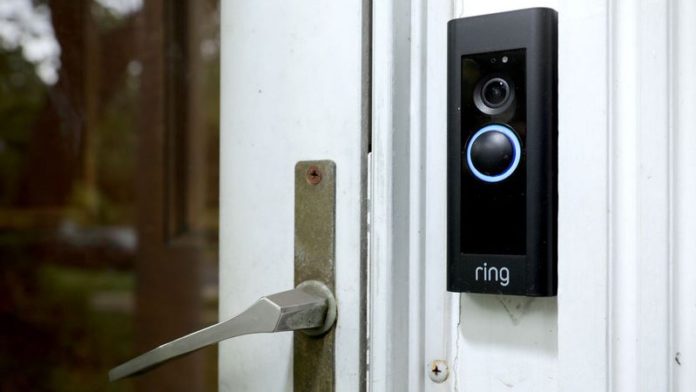 A vile pervert who has been flashing his bits at people's doors and even sticking his penis through letterboxes is on the loose in London.
Residents have taken to dubbing the creep the "willy man", but his disgusting crimes have prompted genuine fears for women's safety.
Ring cameras have captured the unknown trouserless stalker parading himself in front of people's homes around the Dagenham area of the city, My London reports.
In one clip, the sex offender can be seen approaching a house shortly before 6am on Friday, wearing a face mask and top but nothing below the waist while holding his penis.
A car drives past just as he faces the door, sending him fleeing from the driveway.
The disturbing incident is one of a several reported by disgusted residents.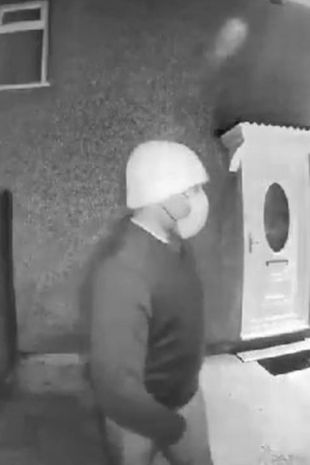 "It's frightening and has made my family feel unsafe knowing this is happening," one victim said.
"There have been other reports of this same person doing this same thing so it's been going on for some time. He needs catching."
Another victim reported seeing the man standing in front of her door naked from the waist down the week before as he flashed his bits for 10 seconds.
She said:" He is getting braver, doesn't even bother to hide anymore."
One victim however revealed his escalated behaviour, claiming he went one sick step further.
"Yes unfortunately he sticks things in the letterbox too, been reported loads, so far I believe not caught yet. If you had this situation please report it and keep whatever evidence your door camera shows you. Needs stopping fast."
Another resident added: "He was also in Hedgemans Road a couple of days before. He had no trousers on and when he stands still he has a tug on his willy.
"He has his shoes and socks on as well as his jacket but as his face covered."
It's thought the man may be specifically targeting those with security cameras.
Dagenham locals have now threatened to spray the man with bleach, put razor blades in their letter box, or even take a pair of scissors to his manhood.
It comes as the Metropolitan Police appealed over a number of indecent exposure crimes earlier this year, although whether it is the same offender is not known.
Met officials said they received reports of a man exposing himself to women through their letterboxes on January 3 and 4.
Unlike the man filmed this week, he wore dark clothing and a black crash helmet during all the incidents and rode a dark coloured motorbike or moped.
Detective Constable Sky Mulvey from the Met said: "These incidents were very distressing for the victims and we are determined to swiftly bring the person responsible to justice.
"We are extremely keen to get any information, CCTV or door cam/doorbell footage in connection with the incidents. If you know who this man is, please contact us, or Crimestoppers anonymously, as a matter of urgency."