The government has announced plans to restructure the Non-Formal Education Division of the Ghana Education Service to provide alternative education to Ghanaians.
Minister of Education, Dr Mathew Opoku Prempeh who announced this said the move has become necessary due to the failure of the National Functional Literacy Programme to address challenges associated with the provision of alternate education to an illiterate population.
ALSO READ: UK government sets Sept. 18 for deportation of 'rogue trader' Kweku Adoboli
The New Non-Formal Education Agency will be responsible for the implementation of an alternative national education strategy that will take care of the numerous educational needs of Ghanaians outside the formal education system.
He announced this at the opening of the International Literacy Day in Accra with a call on all key stakeholders to adopt literacy programmes.
It is under the theme, "Empowerment through Literacy and Skills Development."
It is aimed at raising awareness of and concern for literacy issues in the world.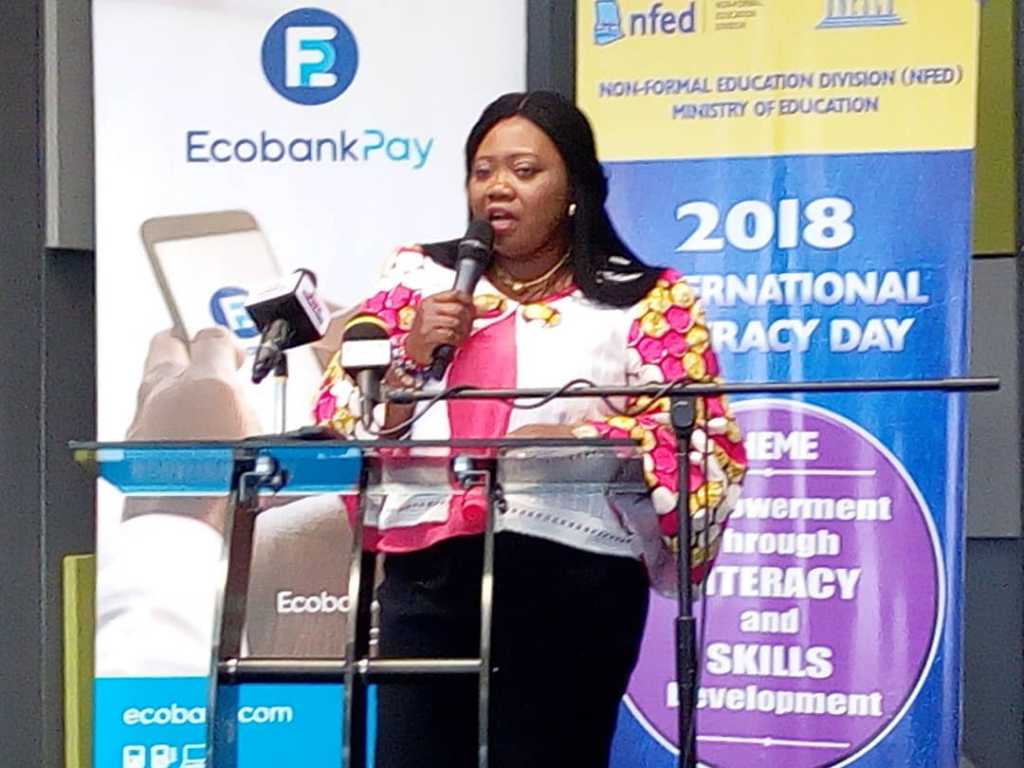 An official of the Education Ministry, Catherine Appiah-Pinkrah read the speech on behalf of Education Minister, Dr Matthew Opoku Prempeh.
According to Dr Opoku Prempeh, the Non-Formal Education Division has inculcated the digital literacy in its medium-term plan to enable it to roll out mediated digital literacy programme for Ghanaian adults.
"It is important to note that both UNESCO's theme for this year's celebration and the theme add more impetus to government's desire to strengthen TVET and promote skills development in the informal sector through the NFED," he said.
Director for Non-Formal Education Division, Francis Asumadu is also asking the government to focus critically on this area to develop the economy.
READ ALSO: Seen GH¢25m before?: Ken Agyapong asks Fmr State Attorney over suit against him [Audio]
According to him, this calls for collective efforts in program design and implementation with the aim of adopting perfect tailored-made literacy and skills development to create knowledge and competencies.
Meanwhile, ECOBANK Ghana, one of the partners for the Ministry of Education's Literacy Programme is promising more funding support for the Non-Formal Education Division.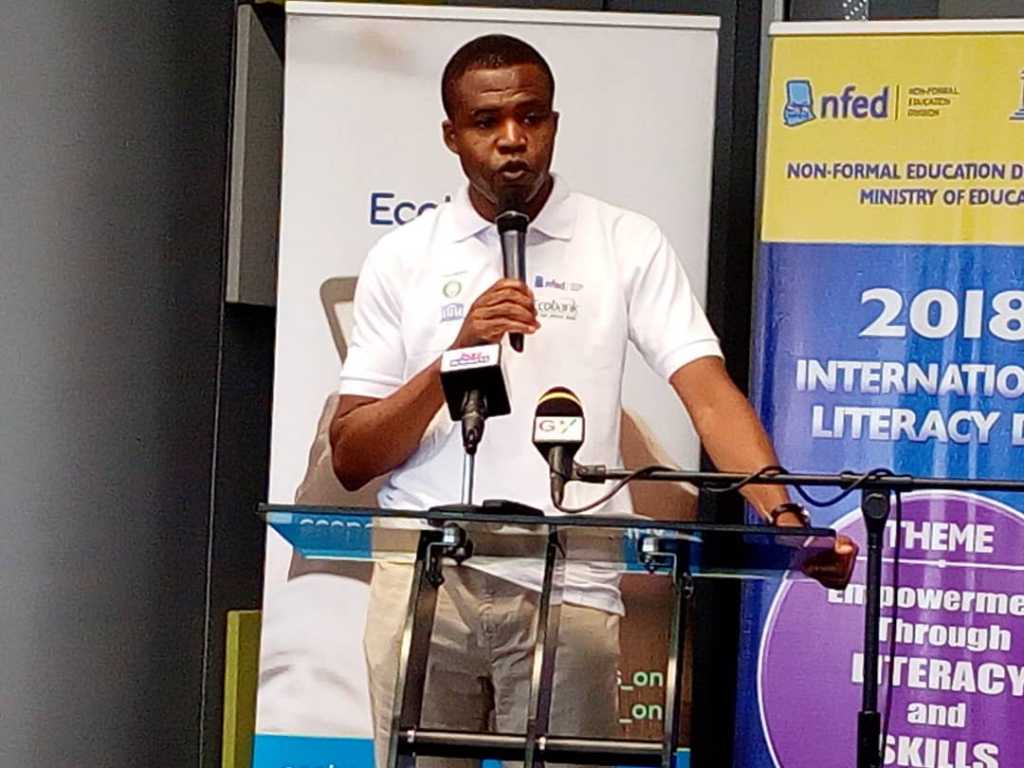 The Executive Director for Finance at ECOBANK, Dr Edward Botchway says Ecobank has invested ¢1.8 million on various educational activities and is likely to increase their budgetary support for non-formal education and other education-related projects.
Mr Botchwey said it is not good enough for Ecobank as an entity and the country to have illiterates.
READ ALSO: Panic withdrawals hit Menzgold
He explained that as part of the reasons for their corporate social responsibility they have contributed to the enhancement of quality education to all irrespective of financial or social standing
"We are willing to help the Ministry and Non-Formal Education Division to ensure that we open account for them and help them financially to ensure that we get the quality education we need," he said.
September 8 is celebrated annually as the World Literacy Day by UNESCO since 1965 to highlight the importance of literacy to individuals, communities, and societies.