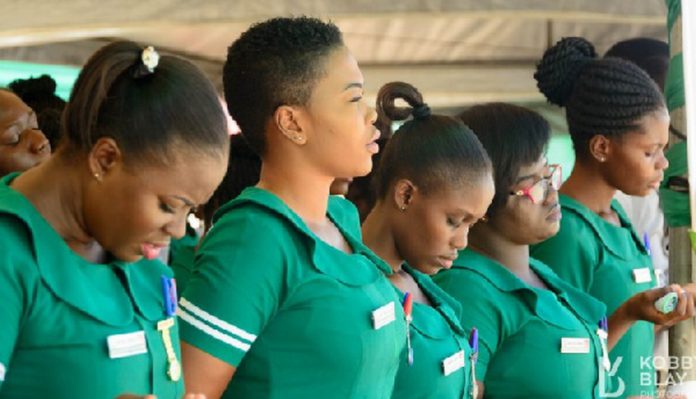 The Ministry of Finance (MoF) has granted financial clearance to the Ministry of Health (MoH) to recruit 6,387.
Qualified applicants include Assistant Clinical and Nurse Assistant Preventive who completed in 2019 and June 2020 from various public health training institutions.
This was contained in a statement signed by the Deputy Minister for Finance, Abena Osei-Asare, dated November 16, 2022, and copied to the Minister of Health, Kwaku Agyeman-Manu.
"Further approval has also been granted to the Ministry to utilise the outstanding balance on the previous financial clearance of 3,335 to engage the 2019 degree and diploma referral batch," the statement noted.
ALSO READ:
100 nurses leave Pantang hospital for greener pastures
Per the statement, the appointment was to take effect from March 1, 2023, while the clearance expires on December 31, 2023.