Veteran broadcaster and host of The StandPoint on GTV, Oheneyere Gifty Anti has won the Reading Promoters Award for her stellar contributions toward Ghana's literary industry.
Other winners include Citi Breakfast Show host, Bernard Koku Avle and Peace FM's Sports Editor, Dan Kweku Yeboah.
The three were awarded at the launch of the 2018 Accra International Book Festival (AIBF) held at the Institute of African Studies last Tuesday.
READ: Kwabena Duffuor drags BoG to court over uniBank 'troubles'
The AIBF's Reading Promoters Award honours individuals and corporate institutions who are promoting reading and writing in the country.
Out of 54 individuals and institutions nominated for this year's Award, only three people made it to the top list based on the nature of their work and the impact.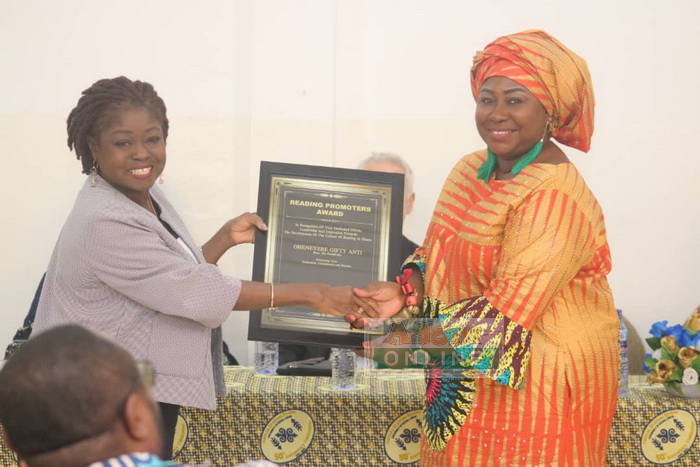 Oheneyere Gifty Anti has touched many lives and continues to do so through her educational projects aimed at getting girls from deprived homes in school.
Through her non-negotiated dedication, passion, compassion, and commitment, she has led many selfless initiatives to bring back the reading culture of Ghanaians.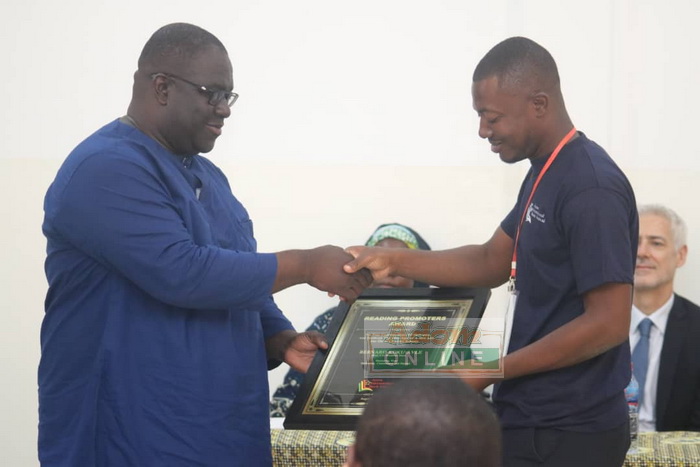 Bernard Avle has been instrumental in efforts to inject life into Ghana's literature and make it one of the best in the world.
ALSO: Measles cases hit record high in Europe
He has helped to give voice to many young and upcoming writers, poets and musicians without which they would continue to remain in the shadows.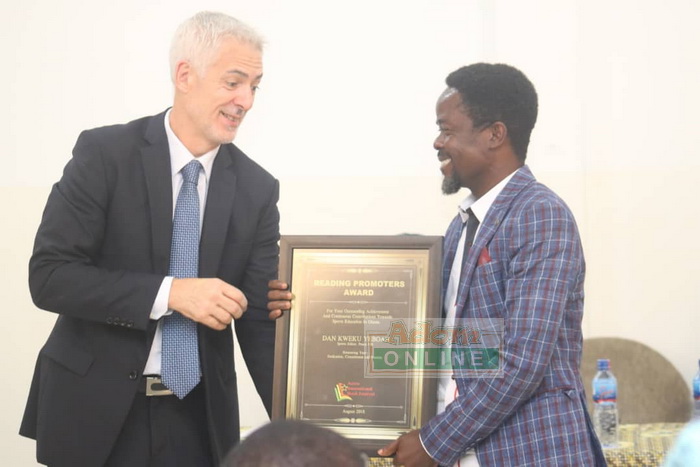 A hardcore football pundit, Dan Kweku Yeboah is helping to promote sports education across the country.
His book 'Coachhene, Football Gift to Mother Ghana' helps to immortalise late former coach of the Black Stars, Emmanuel Kwasi Afranie.
Mr Yeboah has explained he was motivated to author the book because of the lack of national recognition for the many works done by the late coach.
'Reading, writing key to development'
The Accra International Book Festival was established to build not only a community of readers but also writers, AIBF West Africa Coordinator, Kwabena Brakopowers has said.
"Our core objective is to build self-consciousness among Ghanaians about their culture and to turn them into ambassadors of same abroad," he said.
The launch of this year's festival was attended by key personalities such as Lancaster University Ghana Provost Professor Anthony Jarvis, writer and human activists, Esi Sutherland-Addy, Nana Ansah Kwao IV, and Oheneyere Gifty Anti.
MORE: Most of us are trying to date 'out of our league,' new study suggests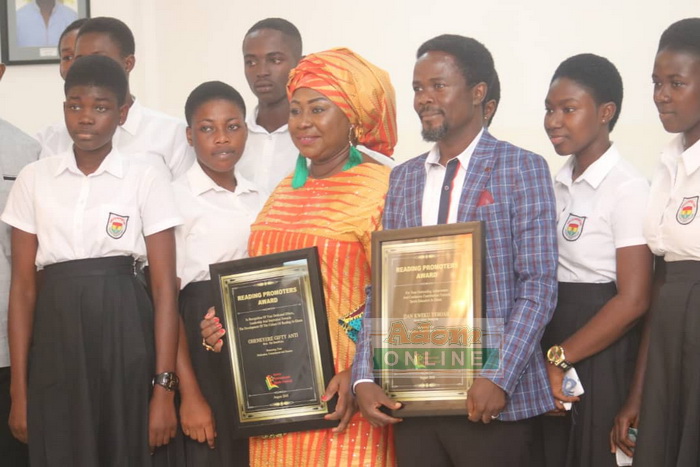 Other guests included Ghana Book Trust Executive Director, Genevieve Eba-Polley, students of Awutu-Winton SHS in the Central Region and some writers.
The partners for the 2018 festival are Accra Metropolitan Assembly (AMA), University of Ghana's Institute of African Studies (IAS) and the Tourism Ministry.
Busy Ghana is the Internet Sponsor of the event.