A team from the Ghana Independent Infantry Company 1 (GHANACOY 1), led by the Commander, Lt Col Felix Kweku Mautsueni, on Friday, June 7, 2019, donated assorted food items to the Aweil State Women Football Association at the Freedom Square, Aweil town in Sudan.
According to Lt Col Fk Mautsueni, the donation was to nourish and prepare the female players of the various teams within their Area of Operation.
"We want our women to be mentally and physically fit for our impending Women's Football League to be hosted in Wau in July 2019 and to also strengthen the relationship between GHANACOY and the United Nations as well as the people of Aweil and South Sudan at large," he said during a short ceremony to mark the donation exercise.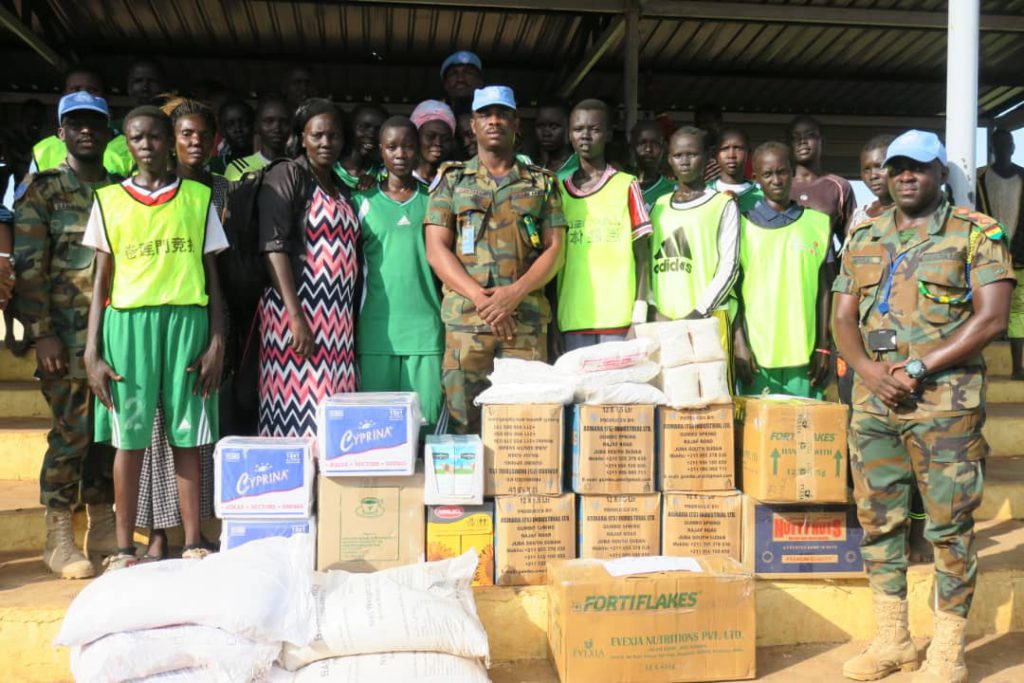 Receiving the items on behalf of the Association, the Chairperson, Mrs Sidonia Nyanut thanked the Commander and his team for their kind gesture.
 "Women in society for a very long time were marginalised but changing times have opened doors for women's participation in every sector of society today including sports. We will therefore consider the donation not only as a kind gesture but also as an act of support to their course by a sister country Ghana and we are bringing home the League trophy, "she stated.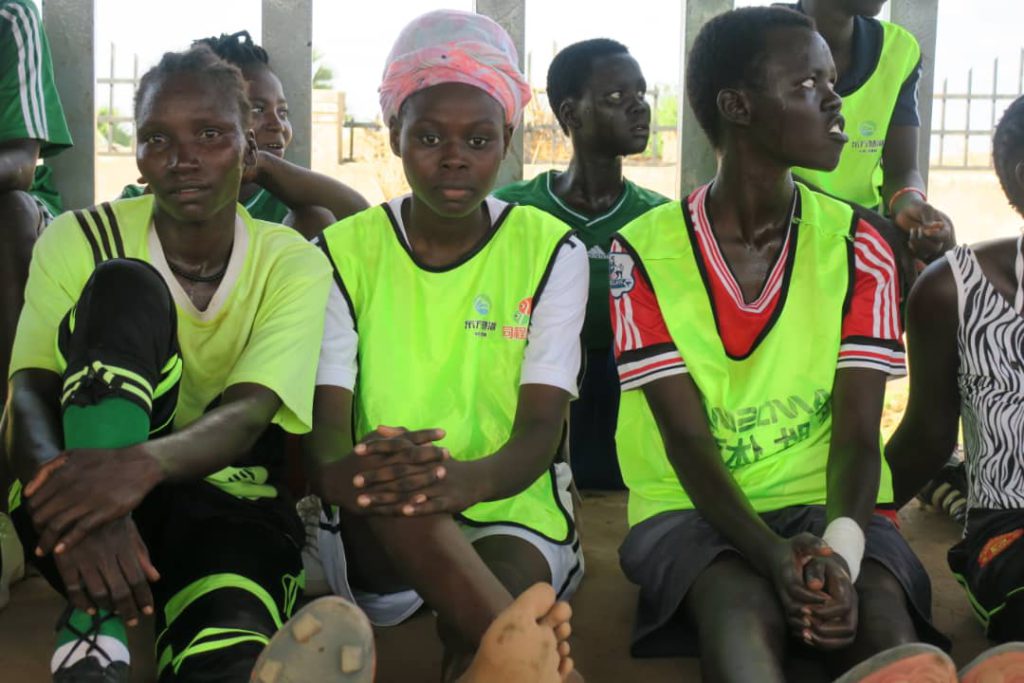 Lt Col FK Mautsueni was accompanied by Capt MM Asola-Fadola (Press and Information Officer), Capt B. Danquah (Medical Officer), Lt UM Checkora (Food Officer/Platoon Commander), Sgt Agbodzinshie, Cpl Obuobi and L/Cpl Duah.
The items donated were four bags of beans, two bags of rice, one carton of cooking oil, one carton of milk and six cartons of bottled water.
The rest were four cartons of fruit juice, eight boxes of oats, one box of Lipton and six packs of salt and protein.
The beneficiaries were Tiger, Golden Star, Barkita and Red Army teams in Aweil State.
Source: Adomonline.com/Adom News/Kwame Yankah