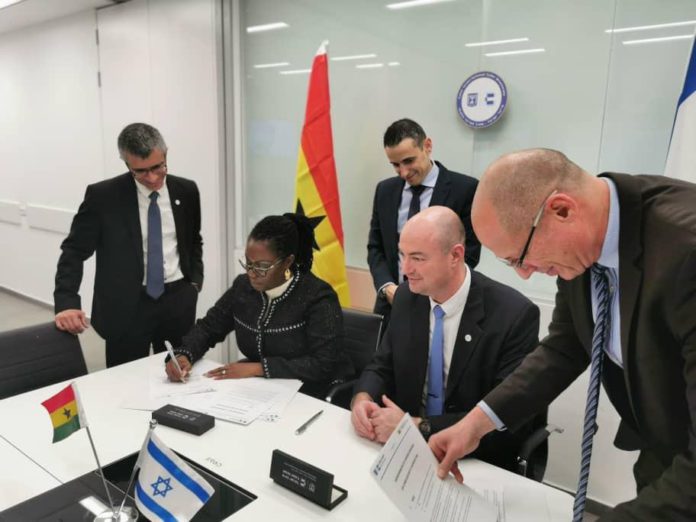 The Government through the Ministry of Communications has signed two memoranda of understanding (MoUs) with the Israeli government to strengthen cybersecurity in Ghana.
The MoU signed by the Minister of Communications, Ursula Owusu-Ekuful is also to enhance cooperation in the fields of telecommunications, post and information technologies.
The focus is to strengthen cybersecurity between the two countries, with the recognition that proper functioning and security of the digital environment are essential to the performance of economies and societies, and to stimulate growth, innovation, well-being and inclusiveness.
This was during a three-day CyberTech Global 2020 conference in Tel Aviv, Israel which the Minister led a Ghanaian delegation made up of representatives of the National Cyber Security Centre, National Communications Authority, National Information Technology Agency and members of the Ghanaian business community.
READ ALSO
The cybersecurity agreement was signed with the Head of the Israel's National Cybersecurity Directorate, Yigal Unna while an MoU for telecoms, post and ICT cooperation was signed with the Isreali Minister of Communications, David Amsalem.
The MoU also highlights the role of public and private organisations in managing cybersecurity risks as well as the pivotal role of governments in developing and deploying policy measures, tools, regulatory and operational responses to mitigate cybersecurity risk.
It will also provide opportunities for capacity-building which will complement the work that the government through the Ministry of Communications has already started in the area of cybersecurity.
By these agreements, Ghana will also be able to explore areas of cooperation and seek further ways of sharing and exchanging information, especially on cybersecurity incidents, as an "early warning system" which threatens the digital ecosystem.