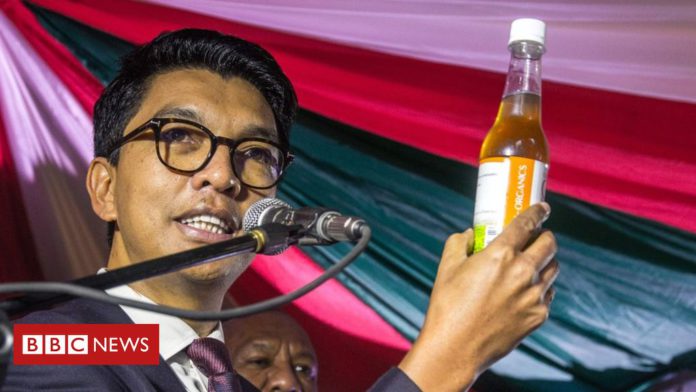 The Ministry of Information has indicated that Ghana has received samples of Madagascar's highly publicised COVID-19 remedy and preventive herbal mixture.
The Ministry, in a tweet on its page, said testing had begun to confirm its efficacy.
The Ministry also indicated that like all drugs, it will be tested by the Food and Drugs Authority and in this case, by Centre for Plant Medicine, after which it will be recommended and used in the country if approved and endorsed.
We have received the Madagascar cure for Covid19 and we are testing it for efficacy – @konkrumah #AskTheInfoMinistry #Covid19

— Ministry of Information (@moigovgh) May 19, 2020
To clarify, this is exact words of Minister "We are considering it. We have reached out to them. We have asked that it be made available to us & like all drugs, it will be tested by FDA & in this case by Center for Plant Medicine & if proven efficacious, we can recommend it use"

— Ministry of Information (@moigovgh) May 19, 2020