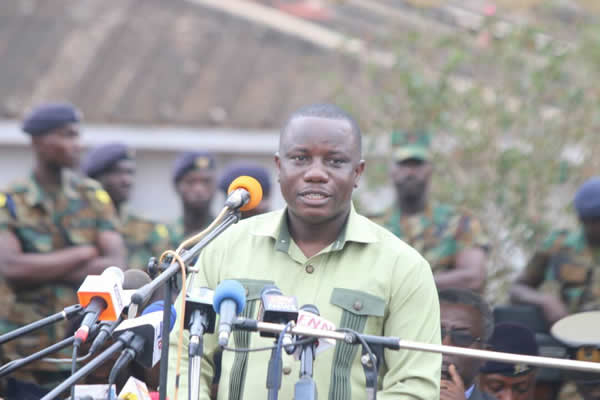 A new centre, dubbed the National Border Fusion Centre has been inaugurated to assist in sharing critical information amongst Ghana's security agencies to help combat terrorism and illegal migration.
The centre which was inaugurated in Accra on Wednesday and funded in partnership with the United States government is under the Security Governance Initiative.
Speaking at the launch, Defense Minister, Dominic Nitiwul said the centre would also help in closing the gap within Ghana's security architecture.
READ ALSO
"This centre will bring together several of our intelligence and security agencies, notably the Bureau of National Investigations (BNI), the Research Department, Ghana Immigration Service and the Customs Division of the Ghana Revenue Authority, the National Control Board, Ghana Police Service, and several other agencies to run a maritime domain under one roof to facilitate and share information and intelligence in a timely manner," he said.
According to him, such coordination will help fight crime and drug trafficking, illegal migration, terrorism, piracy and many other transnational crimes.
The U.S Assistant Secretary of State, Kirsten Madison, also speaking at the launch was optimistic the funds will go a long way to boost security in Ghana.
"We are working with our partners in Ghana as part of our security agenda. The United States will be adding another US$3millon as further funding to assist in the successes of our joint effort to improve the capacity of our force men to improve the rule of law and administration of justice and fight crime.
We have a lot of work but I am confident that we will lay a solid foundation in this partnership," she said.