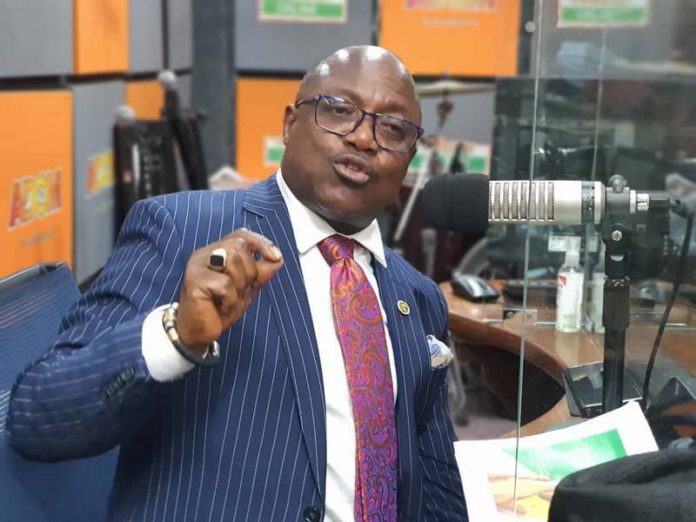 Executive Secretary of the National Identification Authority (NIA), Professor Kenneth Attafuah, is advocating for Ghana Card to be used as a sole identification for registration ahead of the 2024 general election.
He explained that over 10 million people registered to vote in the 2020 elections with Ghana card, hence it will be prudent for the status quo to remain.
Prof. Attafuah made the comment in an interview on Asempa FM's Ekosii Sen programme Wednesday.
This comes after the Electoral Commission (EC) justified its proposed Constitutional Instrument before Parliament which will make the Ghana Card as the only source of identification for registering prospective Ghanaian voters.
The EC Chairperson, Jean Mensa, was in Parliament on Tuesday to defend the CI, and urged Parliament to approve it as it would ensure the integrity of future elections in Ghana.
The Minority vehemently opposed the move arguing that, it may disenfranchise many Ghanaians who are yet to receive their Ghana Cards.
But Prof. Attafuah said it will be "tragic" if the Ghana Card is not used for registration for the elections.
He maintained that, prospective voters who are 18 years and above yet to be captured are less than 2 million people and getting their cards is very easy.
"I support EC 100 percent, I think it will be tragic as a country if we don't use Ghana Card as sole identification for registration," Prof Attafuah stressed.
The NIA boss stated that, the number of outstanding cards to be printed are over 541,000 and they can print it within 11 days if all the logistics are provided.
"NIA already has enough former staff who are interested and excited about the opportunity to serve again so we can print the cards within 11 days," Prof Attafuah assured.
He appealed to Ghanaians not to exaggerate the problems of NIA because they are working around the clock to solve all of them.
"Let's not exaggerate the dimension of the difficulty, it is real but it is a solvable problem," he added.