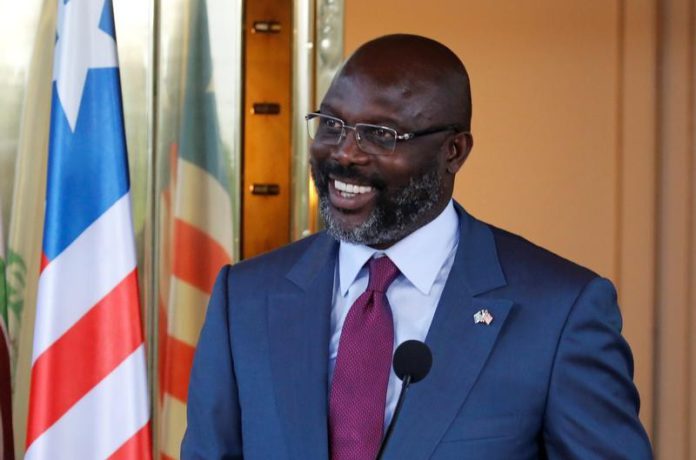 Liberian President George Weah has added his backing for Morocco's bid to host the 2025 Africa Cup of Nations (Afcon).
The former striker, who is the only African ever to win football's prestigious Ballon d'Or, awarded to the world's best player, said he expressed his "fullest and strong" support for the nation who reached the semi-final of the Qatar 2022 World Cup.
BBC Sport Africa understands Weah relayed his backing in private during the MEDays international peace forum last November which is hosted annually in the Moroccan city Tangier.
"Liberia fully endorses and supports Morocco's bid to host Afcon 2025. I have made this commitment to King Mohamed VI. It is cast in stone," Weah said in a statement released by Liberia's state house following media reports he was ready to back Algeria's bid.
Weah cited Morocco's investment in football development and said he has already begun campaigning for the bid with stakeholders around the continent.
The 56-year-old, who played for clubs including Monaco, AC Milan and Chelsea during an 18-year career, also spoke of Morocco bringing immense pride to Africa during the World Cup.
Algeria, South Africa, Zambia and a joint bid from Benin-Nigeria are the other nations seeking to replace Guinea, who were stripped of hosting rights because of concerns over infrastructure and facilities.
Confederation of African Football (Caf) inspection teams are touring the bidding countries this month.
Findings will be submitted to the 24-member Caf executive committee which will announce the winner on 10 February.