Prosecutors have brought forward new criminal charges against the four policemen implicated in the death of George Floyd.
One of the officers was already being held in custody over the death of the 46-year-old, while three more were arrested for their roll in the murder.
Floyd died after one of the officers kept his knee on his neck for eight minutes.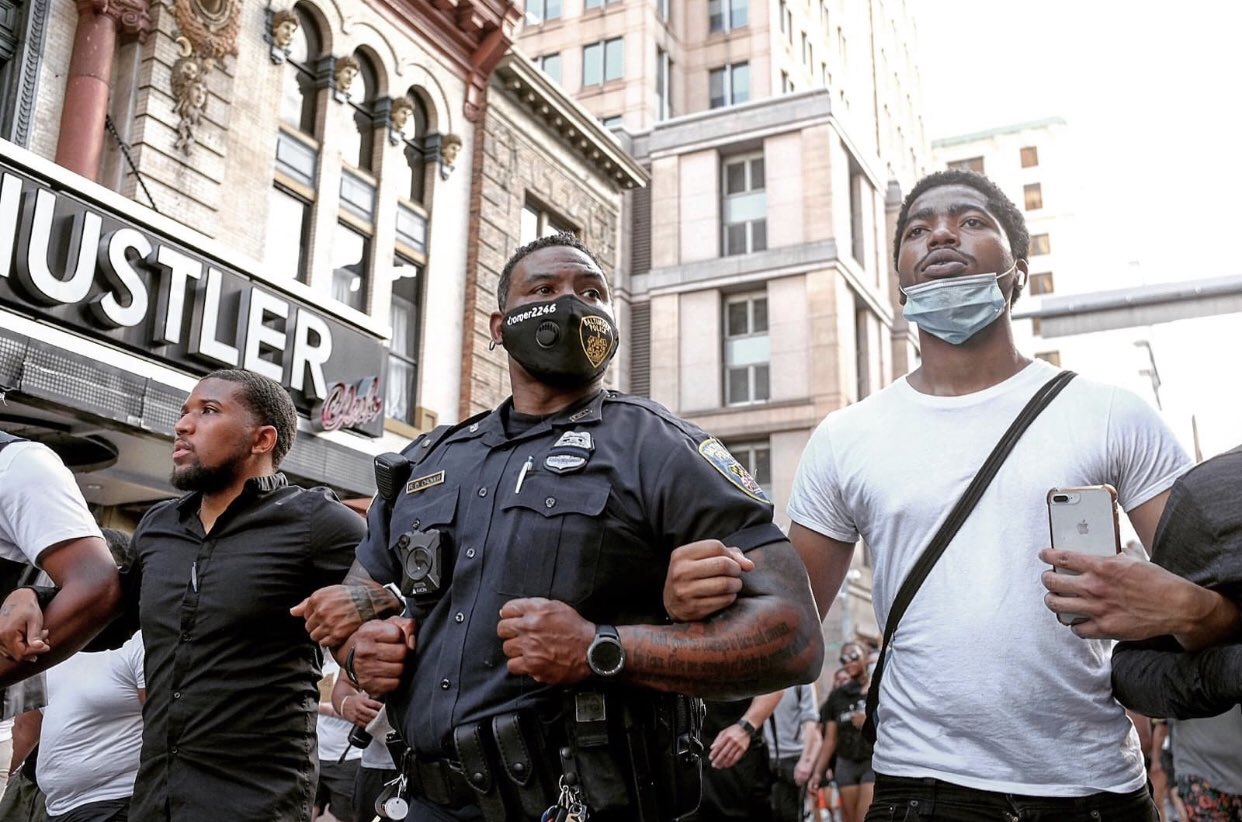 In an attempt to see the guilty officers brought to book and end racial prejudice, many Americans have taken to the street to protest.
The Baltimore Police Department has seemingly joined the cause and shared some powerful images of officers kneeling down in tribute.
Another image showed officers joining arms with protesters in solidarity and the tweet started trending.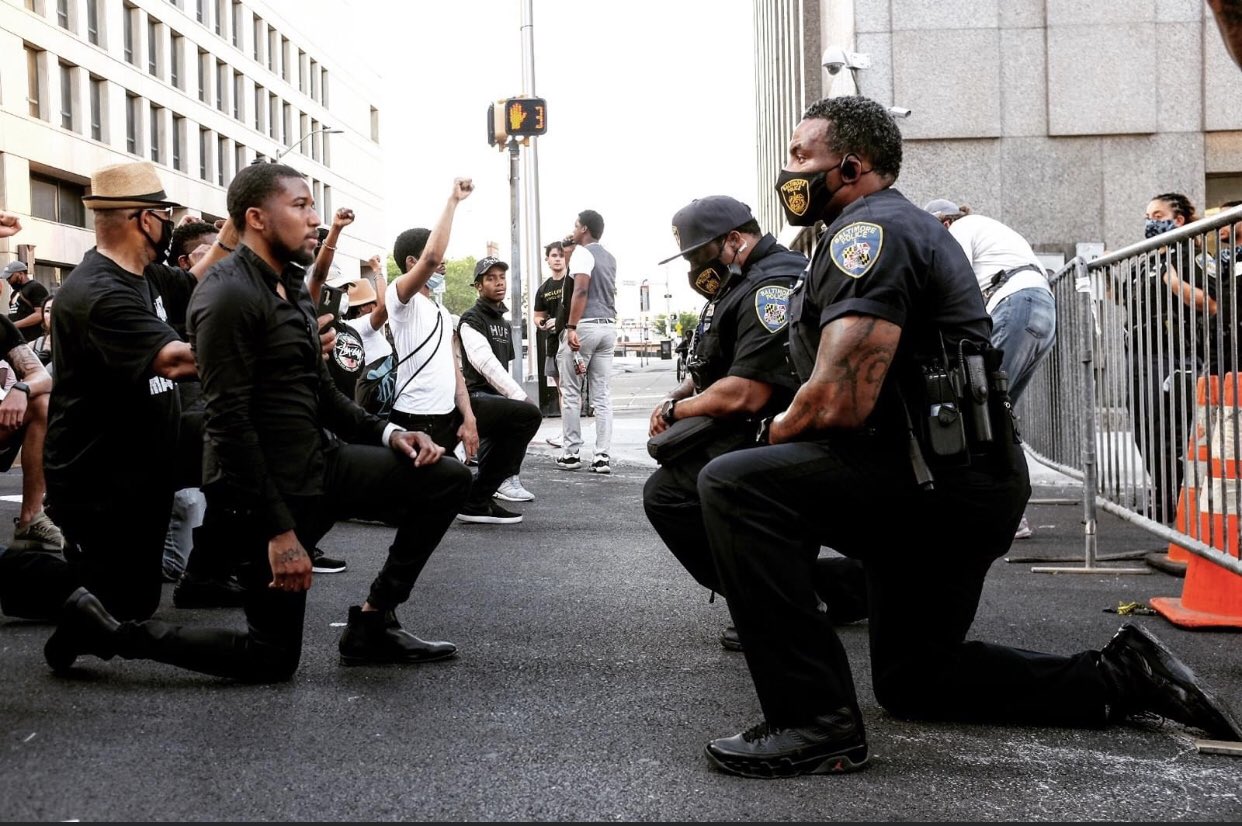 #UNITY pic.twitter.com/TbU59u9hUh

— Baltimore Police (@BaltimorePolice) June 4, 2020