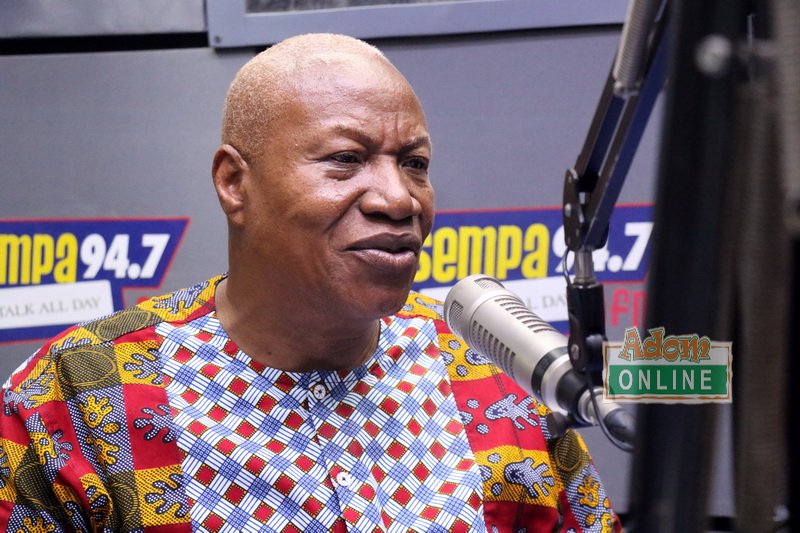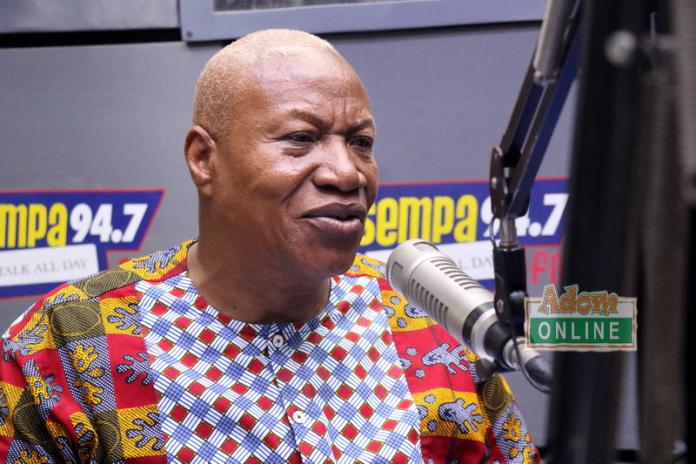 The youth of all the Ga-Dangme States in Greater Accra, Eastern and Volta regions of the Republic of Ghana have unanimously declared their total support for Professor Joshua Alabi, an aspirant in the upcoming National Democratic Congress (NDC) presidential primaries.
The former Vice-Chancellor of the University of Professional Studies, Accra, Professor Joshua Alabi, adds to the eight people who have declared interest to contest the presidential primary of the NDC slated for February 23, 2019, ahead of the 2020 general election.
In a statement signed by convener Tennis Wesley Nii Odai Afotey on behalf of the Ga-Dangme youth, the group pledged an unflinching support for Proffessor Joshua Alabi stating their declaration of support for him was borne out of the fact that the Ga-Dangme constituencies have been industrious, faithful and loyal to the progress of the National Democratic Congress and Ghana as a whole since its inception.
ALSO: Goaso named capital of Ahafo Region
"After several years of hard work and absolute dedication to serving the interest of others, a globally respected son of the Ga-Dangme lineage has eventually stepped forward for the first time in history to be given the opportunity to lead our great party –NDC and Ghana as a whole. This is our turn as Ga-Dangme people to be given the opportunity to lead Ghana and we sufficiently believe that Professor Joshua Alabi is the best person to deliver this great dream."
"We are indeed well known for doing the dirty lobbies to ensure that great leaders like Nkrumah, Laiman, former President Jerry John Rawlings, the late Professor John Evans Fiifi Atta Mills, former President John Dramani Mahama and host of others had the opportunity to rule this country."
The group further stated their preference for Joshua Alabi was not just because of his origin but the abilities and his track record.
ALSO: Audio: Koku praises Mosquito; ready to serve him
"It is absolutely necessary to place on record here and now that, we the Ga-Dangme Youth are not declaring our support for Professor Joshua Alabi solely because he is a native of Ga-Dangme but also because he is the most qualified and the best man for Ghana. As a globally respected Industrial Economist and International Marketer par excellence, he is indeed, well placed to lead Ghana knowledgeably out of the current despondency into greatness and prosperity."
"We, therefore, call on fellow Ga-Dangmes in all the ten regions of Ghana, as well those in the Diaspora to join hands with us to work assiduously for Professor Joshua Alabi to become NDC Flag-bearer for the 2020 Presidential elections."
Professor Joshua Alabi's track record in transformational leadership and good governance cannot be overemphasized. He was a former Member of Parliament for Krowor Constituency in Accra, former Minister for Greater Accra and Northern Regions between 1997 and 2001 respectively.
He was also a Vice Chancellor for University of Professional Studies, Accra (UPSA), and Chairman for Accra Technical University Governing Council between 2009 and 2014, Chairman for the West Africa Region of the International Association of University Presidents among others.