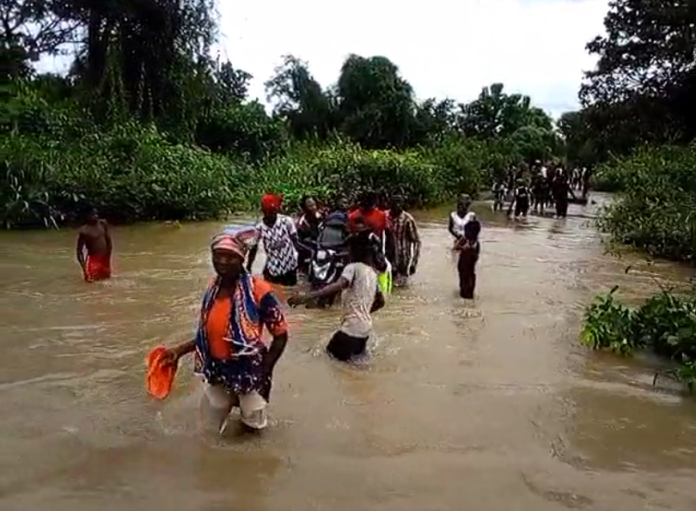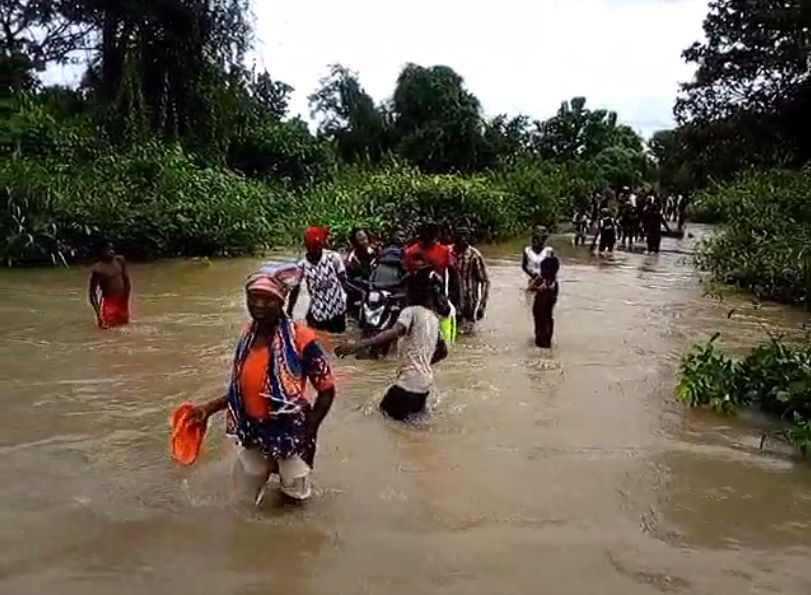 Following two days of heavy rainfall, Zongo-Macheri and its surroundings have experienced severe flooding, rendering the Nkpabere bridge impassable.
The heavy downpour began on Saturday and continued through Sunday, causing significant flooding in the area.
The Nkpabere bridge, which was originally constructed in 1946 during the tenure of Ghana's first President, Osagyefo Dr. Kwame Nkrumah, has not seen any maintenance or repairs in recent times. Despite its historical significance, the bridge is in dilapidated state.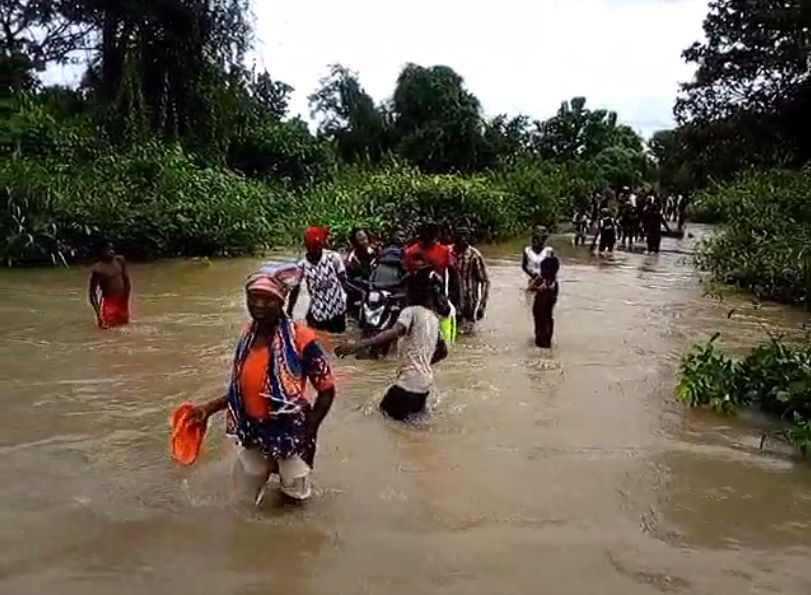 The bridge serves as a crucial transportation route for the community, linking Zongo-Macheri to nearby towns such as Chinderi, the district capital of Krachi Nchumuru providing access to the Northern Region. As a result, the bridge witnesses heavy vehicular and human traffic on a daily basis.
Government employees, traders, farmers, drivers, and students who rely on the bridge for daily commuting have expressed growing concerns about its deteriorating condition.
Many have shared fears about their safety while using the bridge.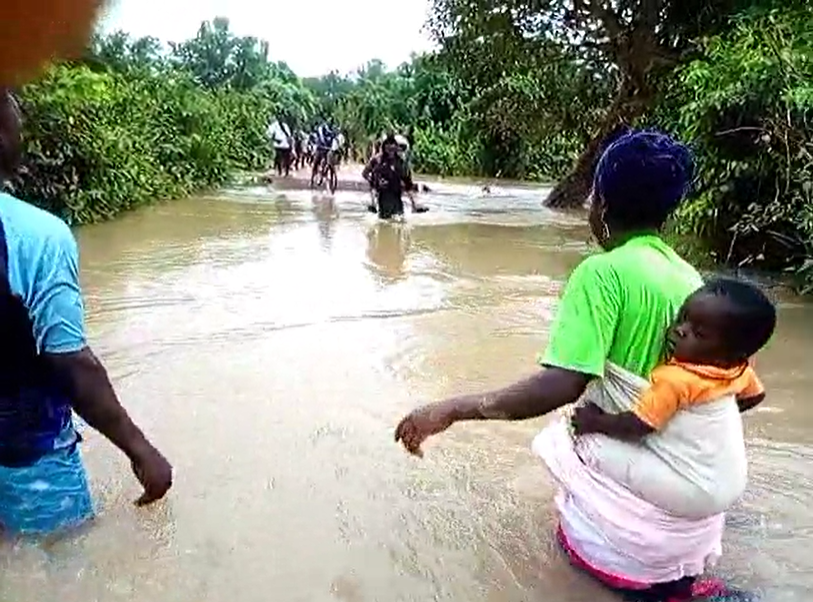 Kwaku Nankona, a resident of Zongo-Macheri, who help people to cross lamented the loss of young lives due to accidents on the bridge.
He described as arduous the process of manually carrying motorbikes and bicycles across the flooded bridge.
Also, residents in the area appealed for reconstruction of the bridge to avert it from collapse.
They also called on non-governmental organizations, individuals, and the Ghana Highway Authority (GHA), to address the critical issue.
Meanwhile, Nana Panajah, the Konkonba chief of Mangne, a suburb of Chinderi, added his voice to the plea on government to fix the bridge to ensure the safety of his people.