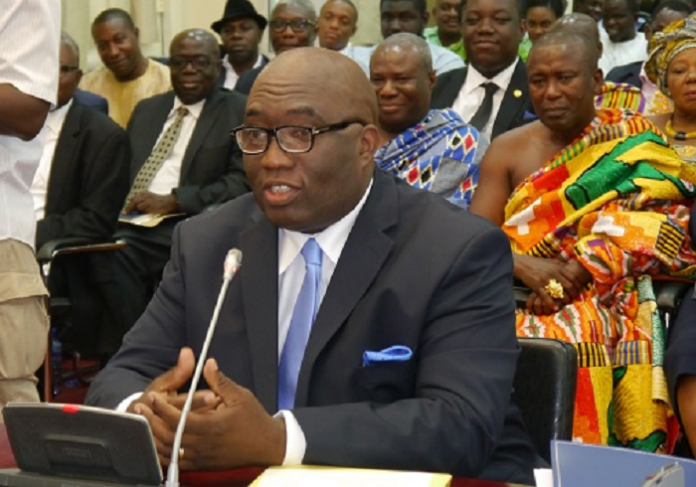 The Ministry for Railways Development has announced the first phase of the Ghana -Burkina Faso railway line will be completed by August 2020.
According to Mr Joe Ghartey, the Burkina Faso government has agreed to bear 50 per cent of the consultancy cost on the feasibility studies on Tema to Burkina Faso rail line via Akosombo in the Eastern region.
The first phase of the project is the development of a 100 km railway from the Tema Harbour to Mpakadan Port along the Volta Lake.
ALSO READ: Nigeria selfish, insensitive for closing border – MP
Speaking at the Meet-the-Press Series on Wednesday, the Minister described the Tema-Mpakadan railway line, scheduled to be completed by 2020, as a significant milestone in the construction of the Accra-Ouagadougou line.
"The consultants have assured me and I am confident the project will be completed by August 2020," he said.
ALSO READ: Juapong needs an industrial park – Railways Minister
Mr Ghartey also noted that the government will soon pay compensation packages to those who have been affected by the construction of the railway lines in various parts of the country.
The latter phase of the mega railway project estimated to cost US$230 million is expected to link the Mpakadan Port to Paga through Buipe and then to Burkina Faso.
ALSO READ: Wanton dissipation of monies at GNPC must be investigated – COPEC
Aside the line helping to move cargo between Ghana and its landlocked northern neighbouring countries; Burkina Faso, Mali and Niger, there will be passenger fleet as part of the project.
The proposed railway line will go through Hohoe, Jasikan, Nkwanta, Bimbilla to Yendi and Sheni. It will then continue to Tamale, Walewale, Bolgatanga, Navrongo and then link Burkina Faso at the Paga-Dakota border, approximately 700km from Mpakadan.