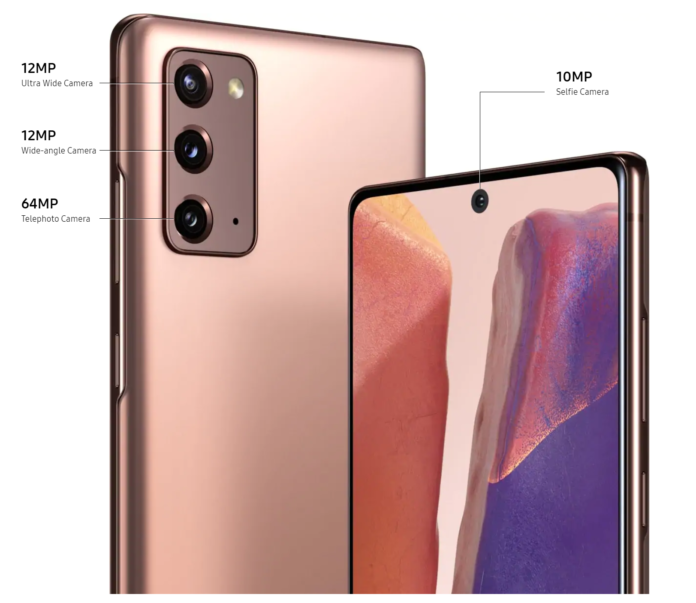 When Samsung first announced the Galaxy Note smartphone some 9 years ago, many were they who said "It's too big to be a phone." "It should be considered a tablet", and "No one wants a stylus."
Throughout the past years, the Note has proven the exact opposite. It has become the ULTIMATE of the Samsung Galaxy line-up of phones, android phones and possibly all smartphones.
It's large AMOLED screen and stylus has always made it one of the most desirable smartphones since the line-up's inception.
This year, like last year, Samsung has launched two Note devices. The Samsung Galaxy Note20 and Note20 Ultra, differing from last year's Note naming style and following the S range, jumping from Note10 to Note20, with Ultra model being the fully-loaded big daddy.
Design
Design-wise, the Note20 series doesn't differ too much from the previous generation Note devices; the Note20 Ultra looks like a taller Note10 Plus with larger cameras.
The Note20 and Note20 Ultra may share a name, but differ in various w ays.
Besides the obvious size difference, with the Note20 measuring in at 6.7-inches and the Note20 Ultra, at 6.9-inches; their difference in resolutions, the Note 20 is slightly curved/rounded at the edges while the Ultra has sharper squared off edges.
One most prominent difference between the two is the screen. The Note20 has a flat-screen while it's a bigger sibling, the Note20 Ultra has curved sides, reminiscent of the Samsung Galaxy S6 and S6 Edge, where one was flat and one was curved on the sides.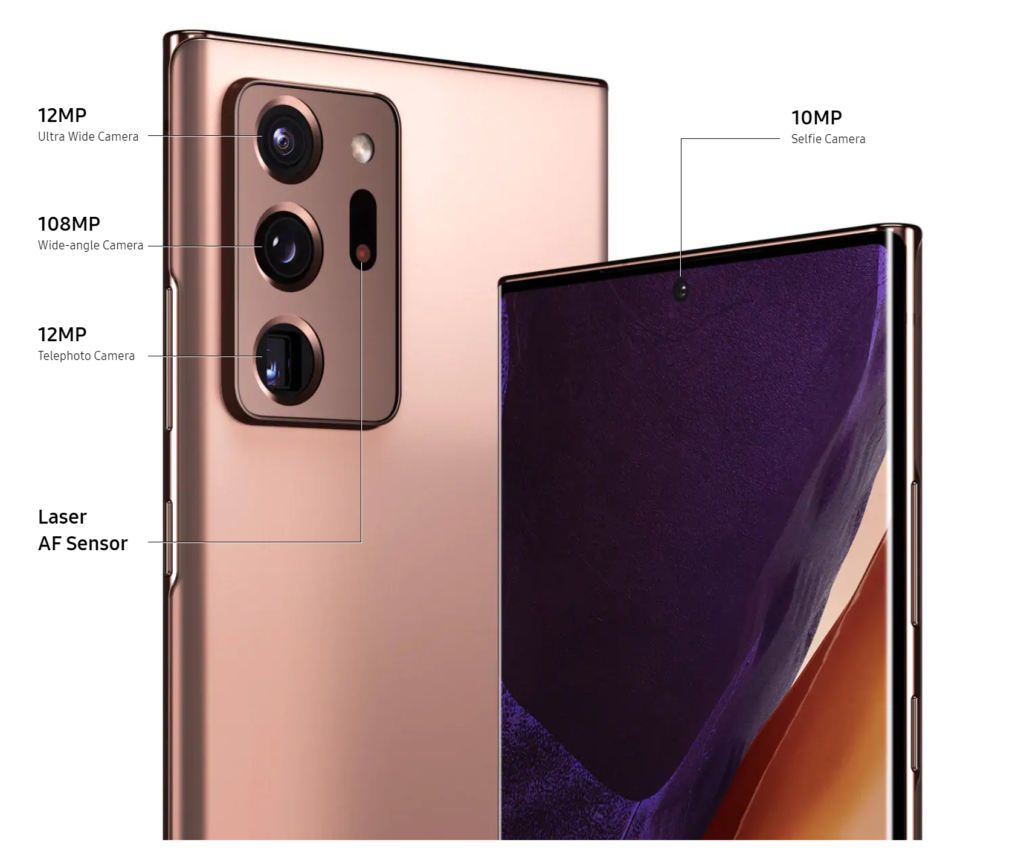 Another difference you can see but not really see is the glass display, the Note20 Ultra is the first in the world to use the latest Gorilla Glass 7 (Victus) — a glass that can not only resist a six-foot drop, but also the first in six years to meaningfully improve your phone's ability to shrug off nasty scratches from the front and back of the device.
Watch Gorilla Glass 7 in a drop test here.
When you hold the Note20 Ultra, you can definitely feel its heft – throw in an extra feeling of premium quality. It's not too heavy, the weight also helps differentiate the models, since the back of the Note 20 is made from "reinforced polycarbonate" – a fancy term for plastic.
Other noticeable differences are the displays on the Note 20 Ultra, are the "Adaptive 120Hz" refresh rate and the Dynamic AMOLED 2X.
Most phone displays including the Note20's display refresh at 60Hz which means 60 images are displayed on the screen per second; the Note20 Ultra on the other hand displays 120 images on the screen per second making the experience smoother and more responsive as illustrated below.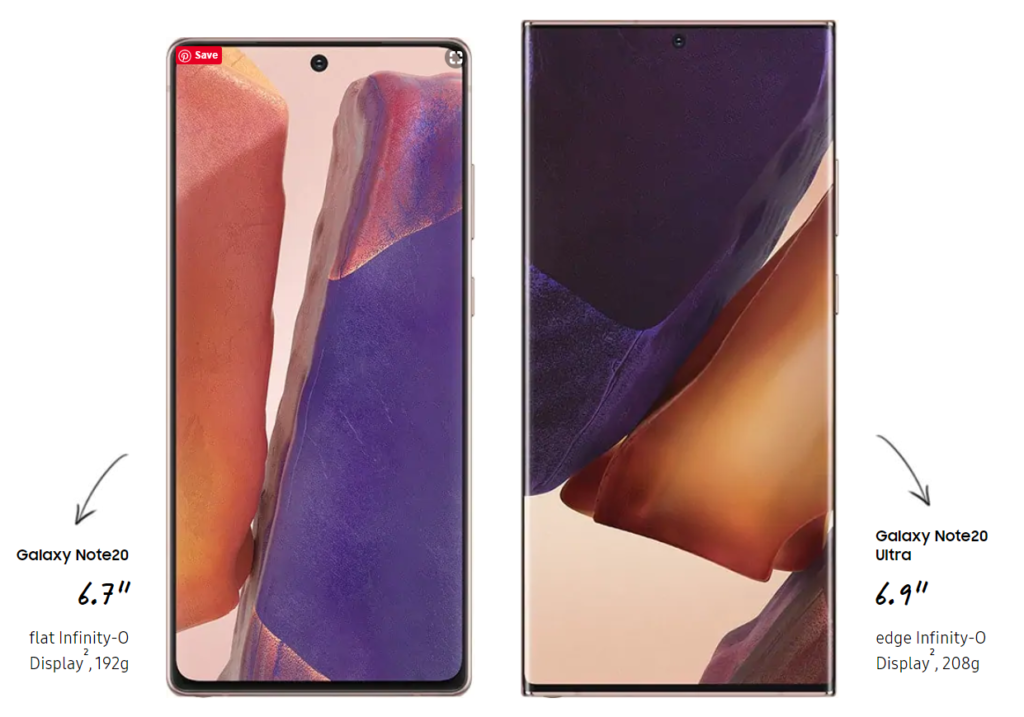 120Hz refresh rate as a feature is nice until you realise how much of astrain it puts on the phone's battery. Now this is where Samsung came to the rescue with the 'Adaptive' refresh technology. What this means is that it can vary between 120Hz when high rates are needed for gaming, drop to 60Hz for video playback, 30Hz when you're messaging or as low as 10Hz when it's displaying a still image, promising lower power consumption.
Samsung has been known to have the best screens, from TVs to smartphones. The Note20 Ultra's sreen takes this to the next level with the most vivid and brightest display in a smartphone delivers 1500 nits for true to life color even in bright sunlight, and is easy on the eyes.
S-Pen
It's not a Note without the S-Pen, and as unique and successful as it has been, Samsung has always added new features to it with each iteration.
With the screen refresh-rate bumped up to 120Hz, the S-Pen has to keep up. Samsung has reduced the latency – the time between when the pen touches the screen and when the "ink" begins to appear on the screen – to 9 milliseconds and 2466 milliseconds on the non-Ultra model. It's noticeably faster and feels like you're actually writing with a pen/pencil on paper.
With the Note9, Samsung fitted the S Pen with a capacitor, a gyroscope and an accelerometer, making the S-Pen capable of being used at a distance.
These features still exist, but with added functionality.
Anywhere Actions, a feature where you wave the S-Pen in the air like a magic wand lets you control your set actions on the Note20.
My favourite features from the S-Pen still exist:
Smart Select – This allows you to take screenshots by selecting specific areas of a screen, extract text from them, or pin them on the screen. If you're a GIF lover, you can also create short GIF animations.
Screen-off Memo – In a meeting, need to take quick notes, pull out your pen, your screen is ready for scribbles. No need to unlock the screen or enter your password. These notes are saved into your Samsung Notes as soon as you're done.
Screen Write – This takes a full screenshot of the current screen you're on and lets you scribble or doodle on with the full set of different pens and brushes.
The S-Pen has come a long way, with some features still oblivious to many… You can hover over an image in the gallery for an enlarged preview, or over a calendar entry for more details. You can scroll up and down by hovering the S-Pen over the edge of the screen. You can even translate text by hovering your S-Pen over them.
The new S-Pen also corrects itself if you're writing at an angle and it can even transform into text you can copy and paste. Then export your notes as a PPT or Word file for easy sharing.
Samsung DeX
<iframe src="https://web.facebook.com/plugins/video.php?href=https%3A%2F%2Fweb.facebook.com%2FJoyPrimeOfficial%2Fvideos%2F305852250681970%2F&show_text=0&width=560″ width="560″ height="315″ style="border:none;overflow:hidden" scrolling="no" frameborder="0″ allowTransparency="true" allowFullScreen="true"></iframe>
Today's smartphones offer enough computing power to complete most work tasks, but the limitations of smaller screens can make it difficult to multitask or do heavier productivity work. Enter Samsung DeX. All you need, a full-size monitor, keyboard and mouse and voila, you can ditch the laptop or desktop PC for good.
When DeX first launched I decided to try it. I decided to ditch my laptop for a week and work with just my phone, connected to a monitor. Yes, I made it through the week with no problems.
Now with the Note20, the DeX experience doesn't need cables. You can wirelessly project your DeX experience to any compatible smart TV or Miracast Adapter. To activate it, there's a toggle in the quick settings, tap on it and your Note20 will search for compatible devices. After a couple of confirmations to ensure you're choosing the right TV and not your neighbour's TV, you're presented with a user interface like you'd find on your windows PC. You'll feel right at home with DeX.
If you don't have a mouse, you can use the Note20 itself as a touch pad and you can also use the S Pen for pointing by either hovering over the screen or actually pressing on the screen.
I personally foresee a future where business owners and IT decision makers, consolidate their IT investment and device management by using a smartphone as their primary computing device, instantly accessible, wherever they are, rather than having a dedicated PC for each employee.
Imagine deploying flexible workstations using a DeX cable, Bluetooth keyboard and mouse, knowing that your employees can drop in and start working within seconds.
Even businesses that are reliant on legacy applications that don't have mobile or web versions can still leverage virtual desktop apps like VMware, Citrix or even Amazon WorkSpaces within DeX to access a full desktop experience.
Link to Windows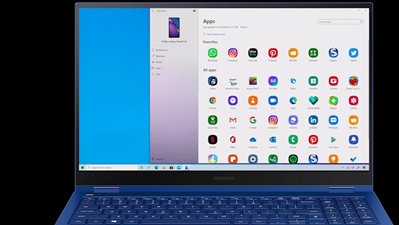 If using your phone as a computer is not your thing, you may be wooed by the ability to use your mobile apps on your PC. Samsung's partnership with Microsoft just took Android-Windows integration to the next level.
So right from the Your Phone app on Windows 10, with your Note20, you will be able to pull up an "Apps" section, which is a list of Android apps installed on the phone. Then, you can open multiple apps simultaneously, directly from within Windows.
Camera and specs
The Note20 comes with 3 cameras – A main 12 Megapixel camera, another 12 Megapixel Ultra Wide-angle for capturing more area in one shot without having to take steps back, and finally a 64 Megapixel telephoto camera for zooming in up to 30x.
If selfies are your thing, there's a 10 Megapixel punch-hole camera right in middle of the screen.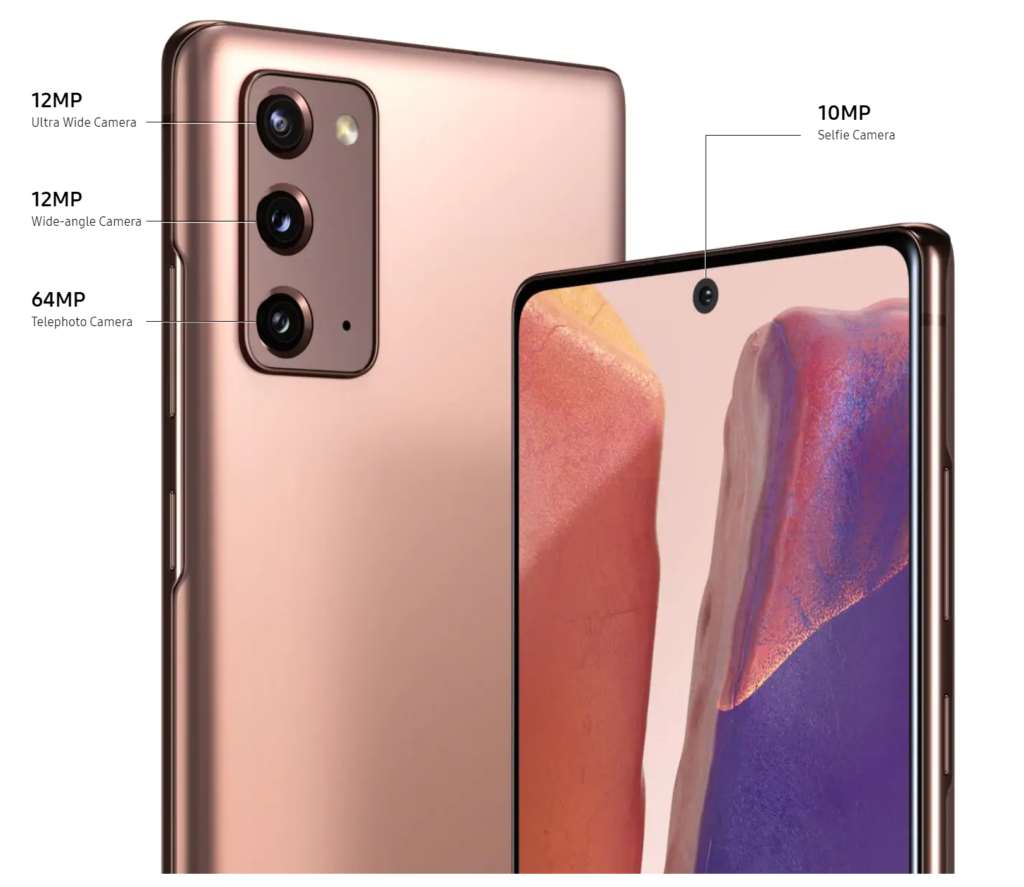 The HUGE camera bump behind the Note20 Ultra lets you know it means business.
The main camera is a whopping 108 Megapixels, flanked by two 12 Megapixel cameras, one Ultra-Wide and one Telephoto. To aid with focusing, there's an added Laser sensor.
The telephoto lens on the Note20Ultra gives you the ability to zoom in 5 times with no degradation to the image and up to 50 times to capture scenes that you might ordinarily be too far away to get.
A typical use-case, you're at a concert, your favourite musician is performing, you can zoom in and bring them as close to you as possible; or maybe there's a sign you missed, you can zoom in and capture the details on that sign. It's that capable.
Samsung lets you take pictures at the full 108 Megapixel resolution, which gives you very detailed pictures.
Night time pictures were spot on! Except if you're using the night-mode, make sure your subjects stay as still as possible, but if they're inanimate objects, you're good to go.
The selfie camera was good enough to have people ask every time, what phone I was using.
The Note20 Ultra has an exclusive Pro-Video mode that professional videographers would really find useful. It lets you do things like change the microphone direction, smoothly zoom, manually bring subjects into focus, pretty much everything was modifiable except switching to the ultra-wide camera. That would've been a nice feature. Please note, Samsung. (Pun intended)
Camera Sample
Zoom Samples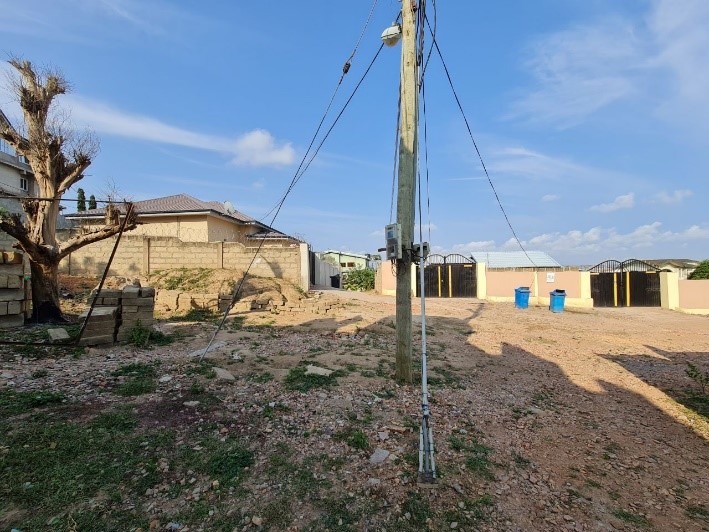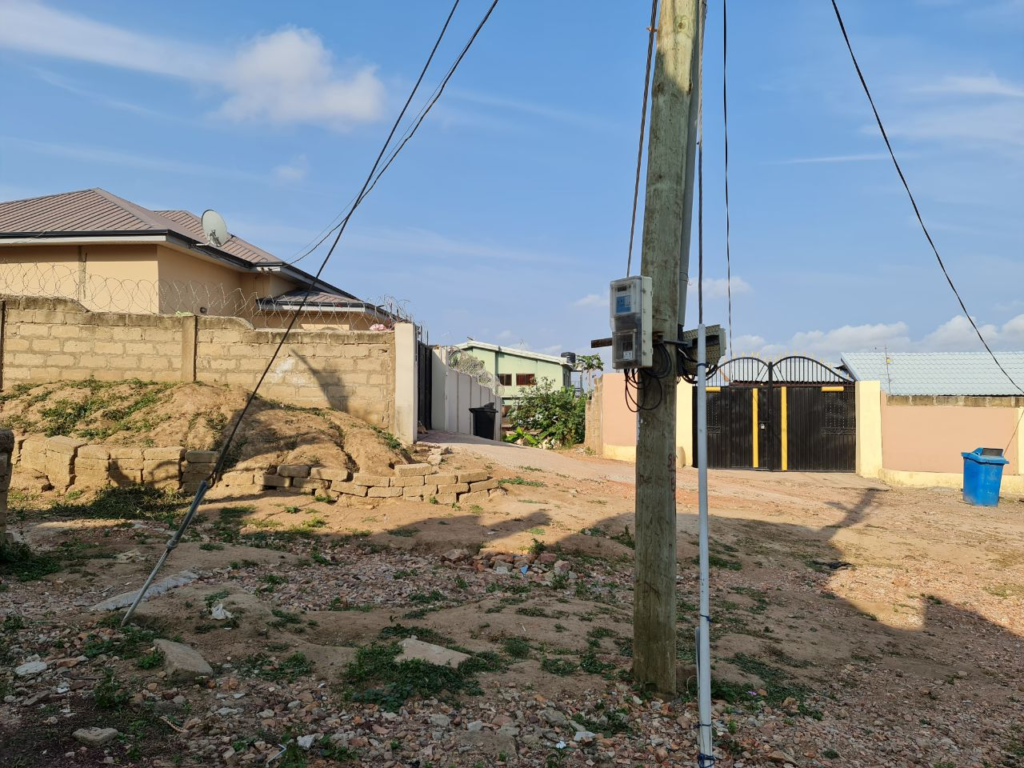 Ultra-Wide Camera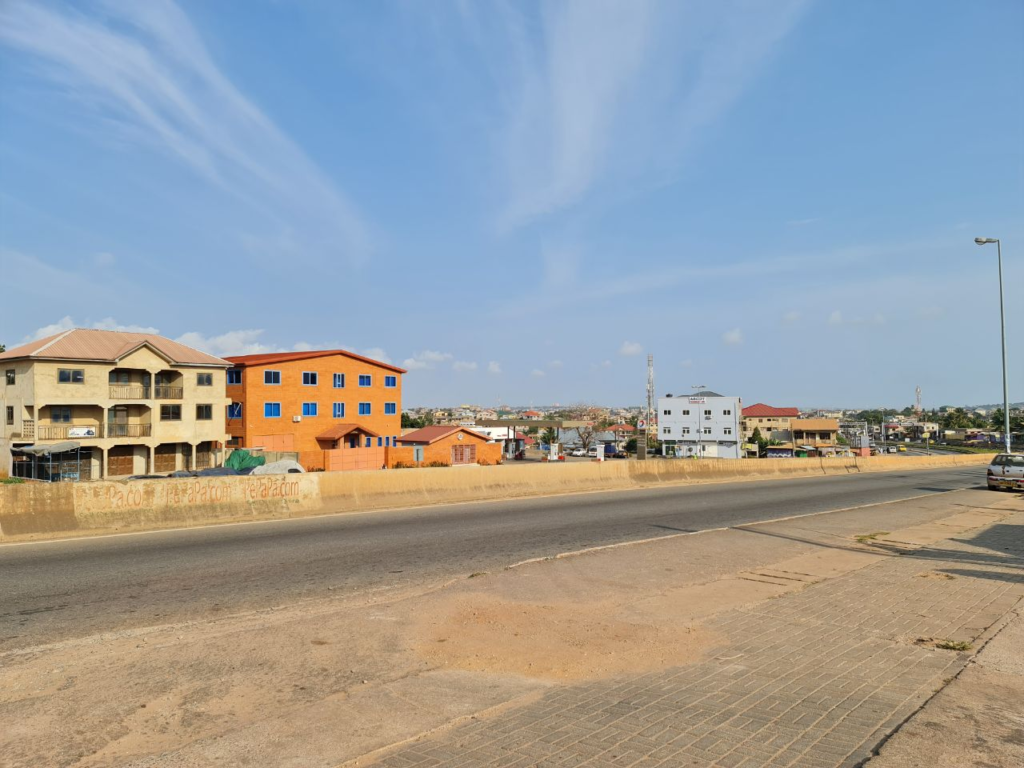 1.0x Regular Camera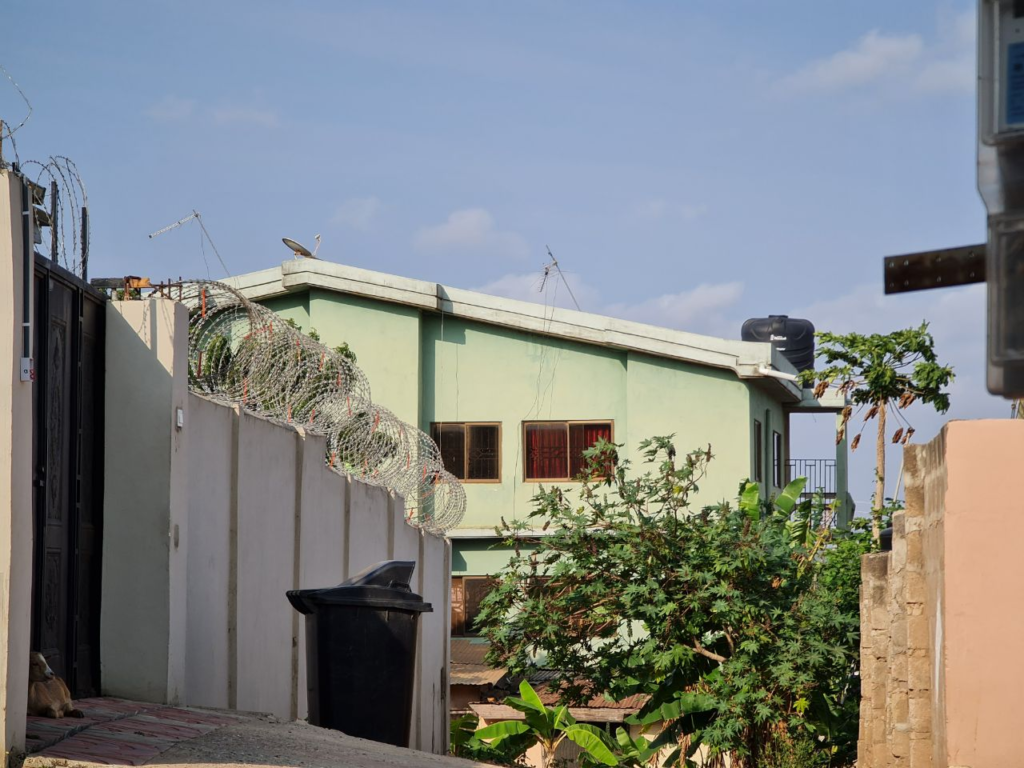 5.0x Telephoto Zoom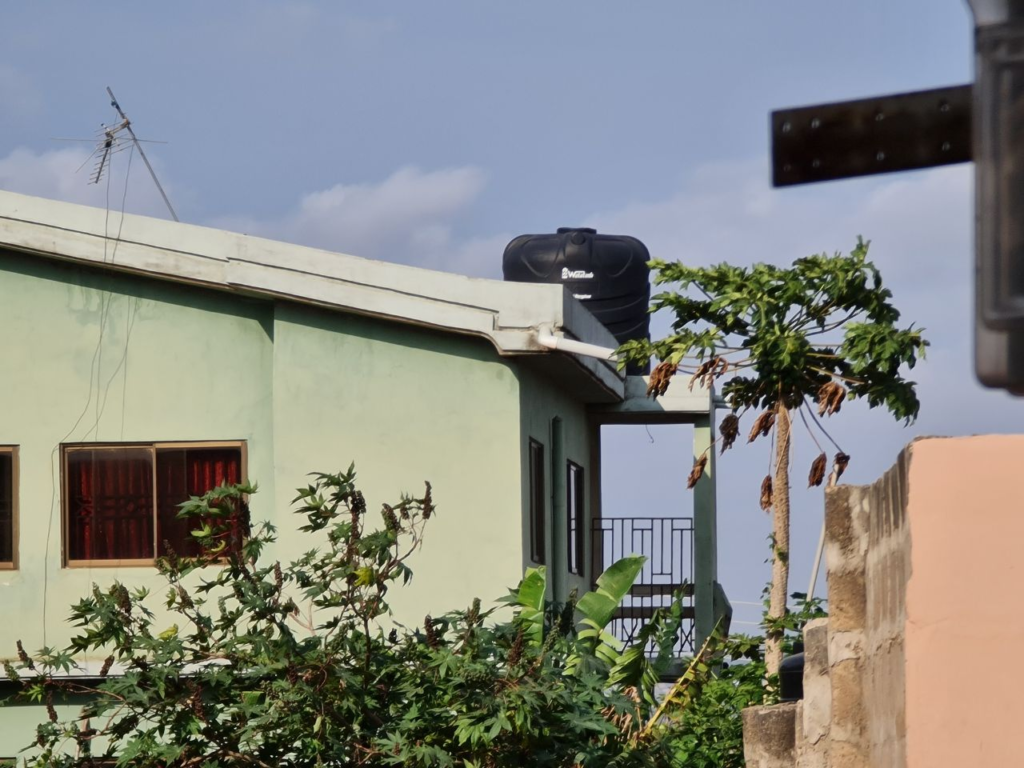 10x Hybrid Zoom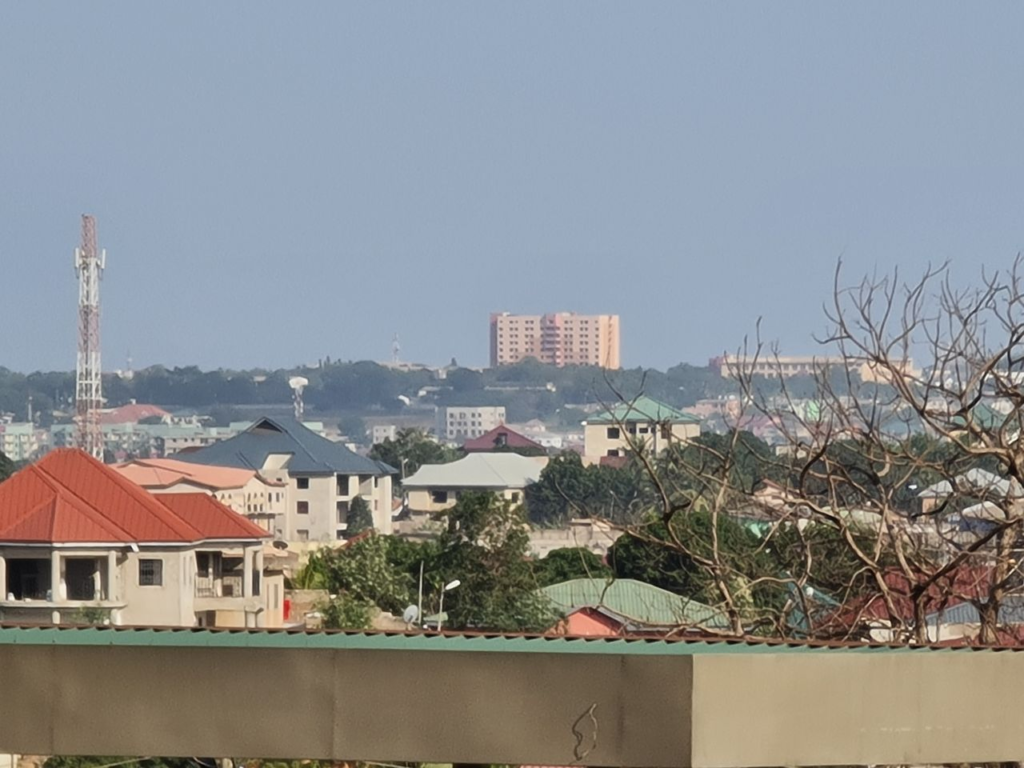 20x Hybrid Zoom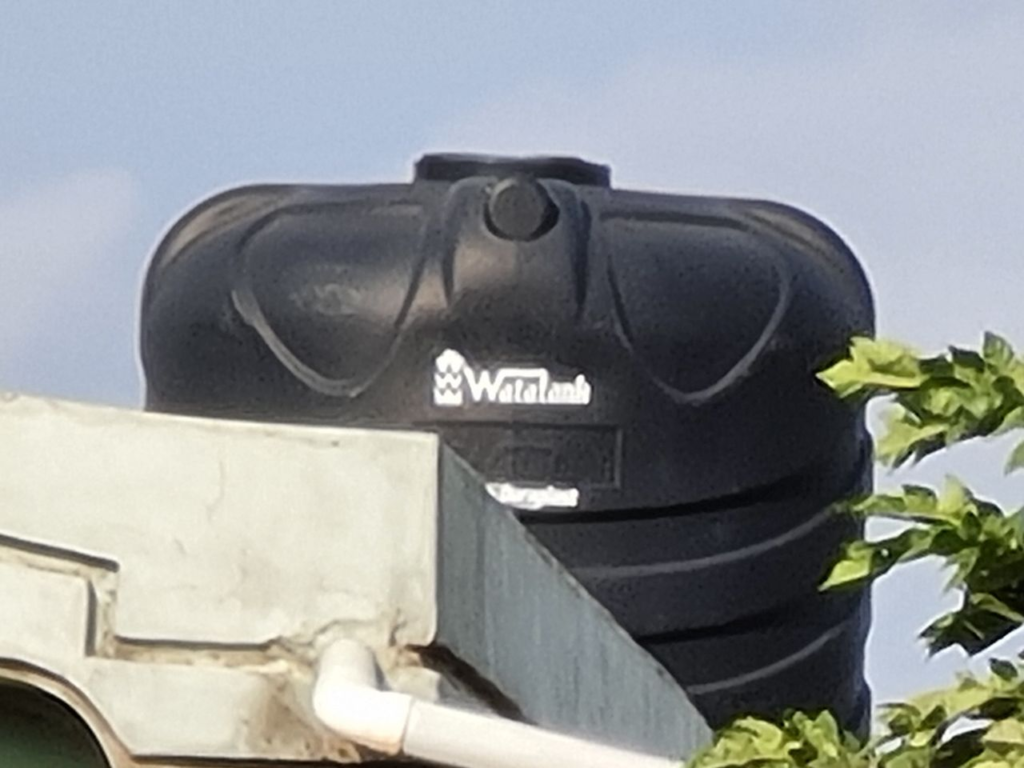 50x Hybrid Zoom
Selfie Samples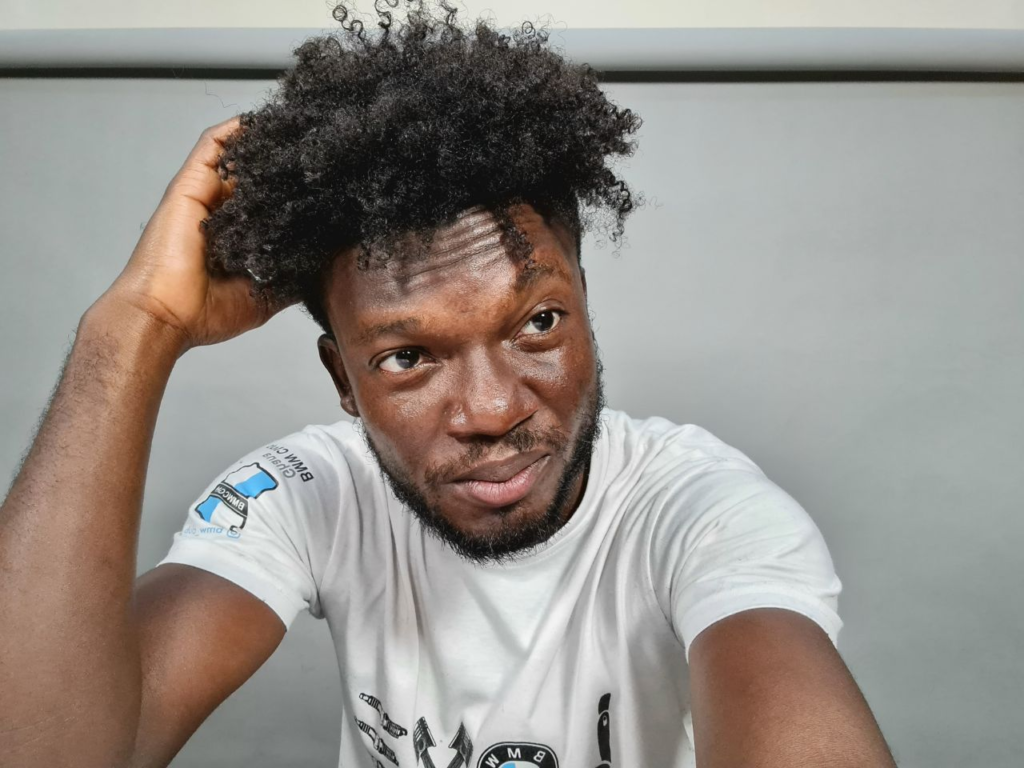 Indoor Selfie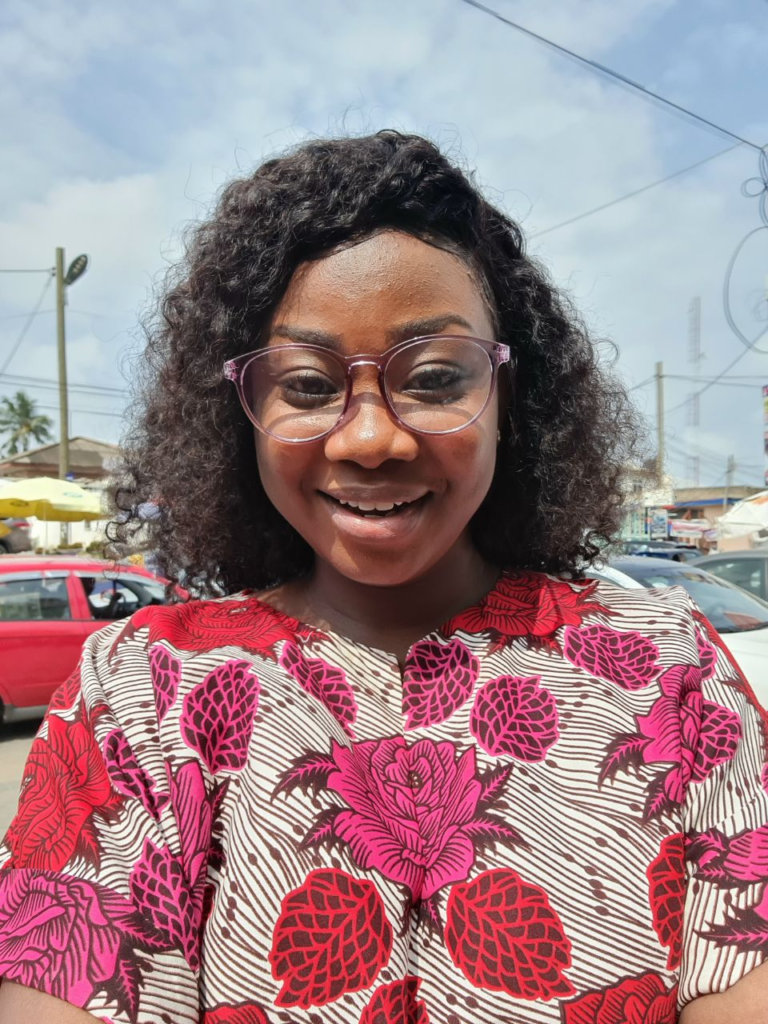 Outdoor Selfie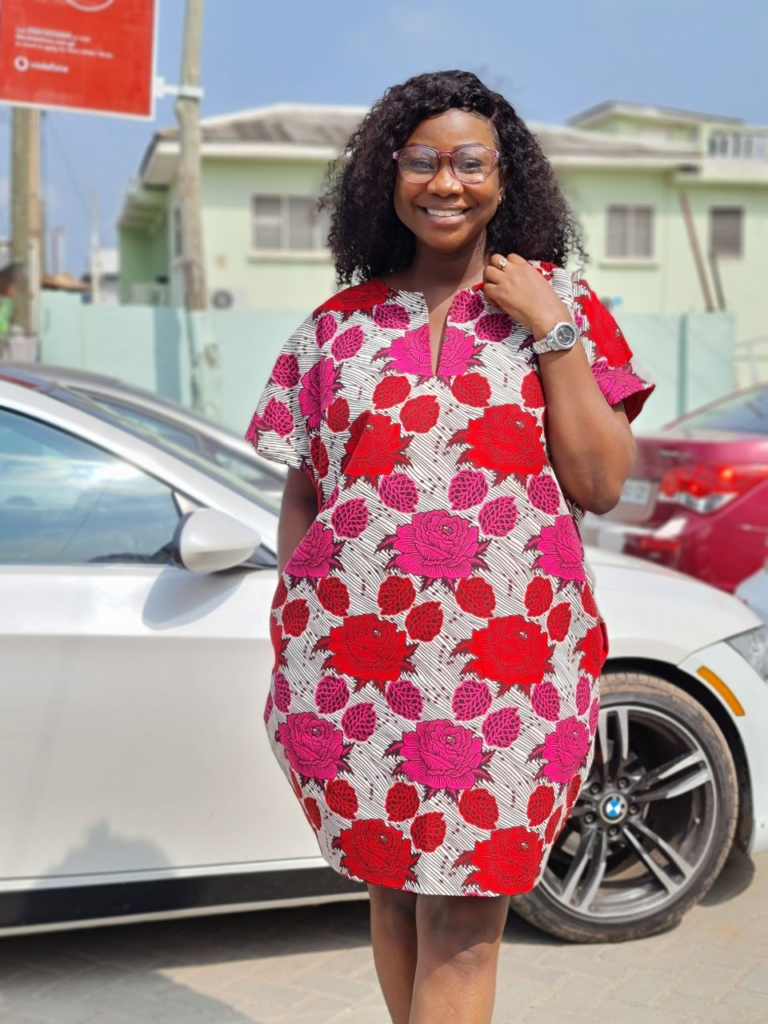 Live focus/Portrait mode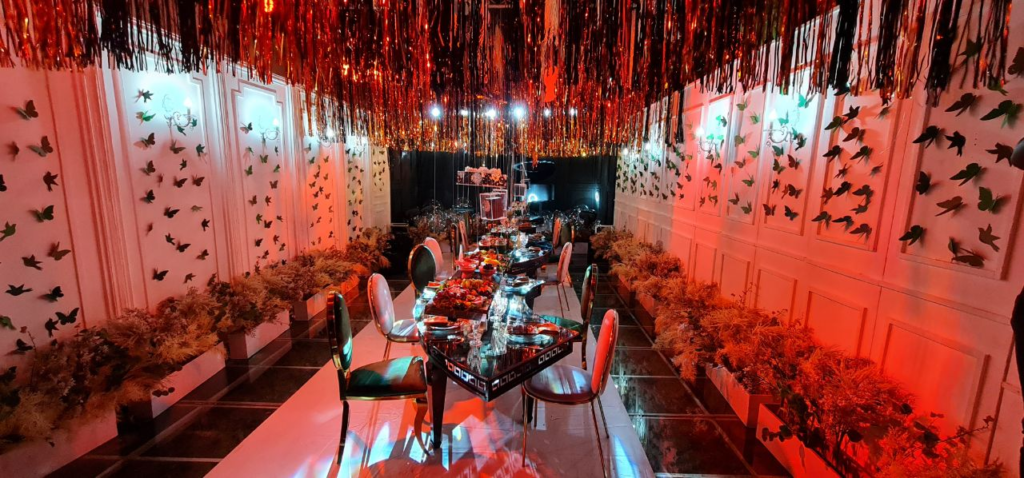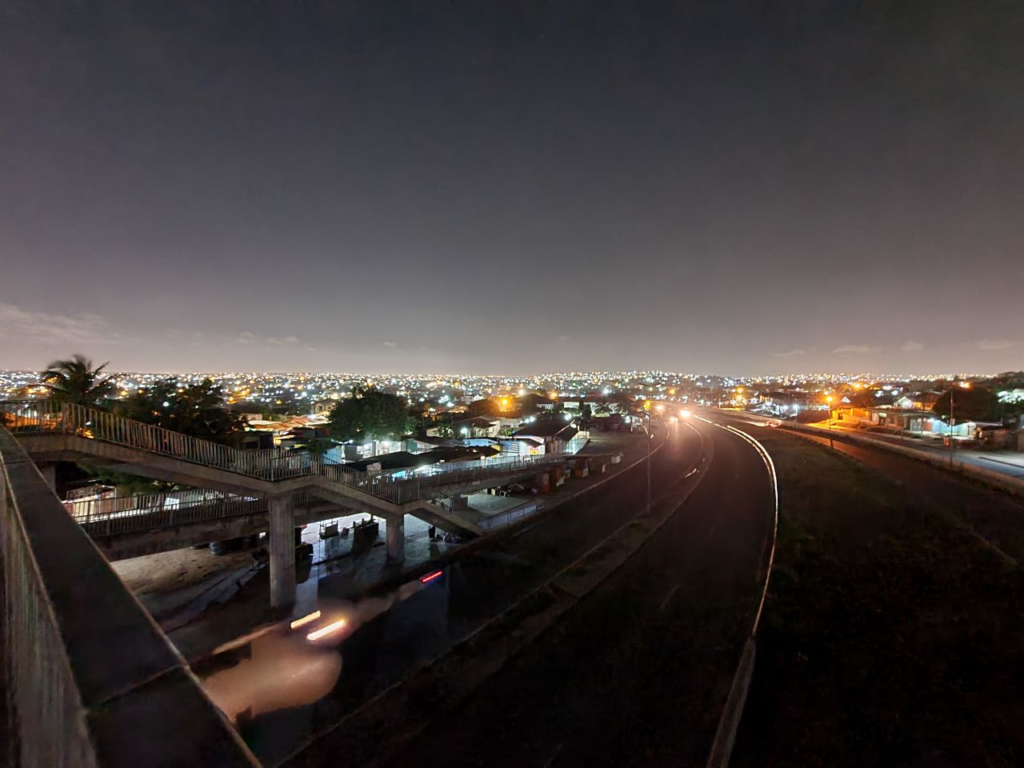 Night shots
Video Sample
<iframe width="560″ height="315″ src="https://www.youtube.com/embed/YSDrXQZEs5I" frameborder="0″ allow="accelerometer; autoplay; encrypted-media; gyroscope; picture-in-picture" allowfullscreen></iframe>
Performance
The Note20 comes with 256Gb of storage, 8Gb of RAM and a 4300MaH battery but no expandable memory. The Ultra comes with 256Gb as well, 8Gb or RAM, 4500MaH battery with the storage being expandable via the second SIM card slot.
Being a flagship phone, you're guaranteed stellar performance. It's fast and smooth and fluid and won't leave you waiting, but there's the elephant snapdragon in the room that also needs addressing but we'll leave that conversation for another article.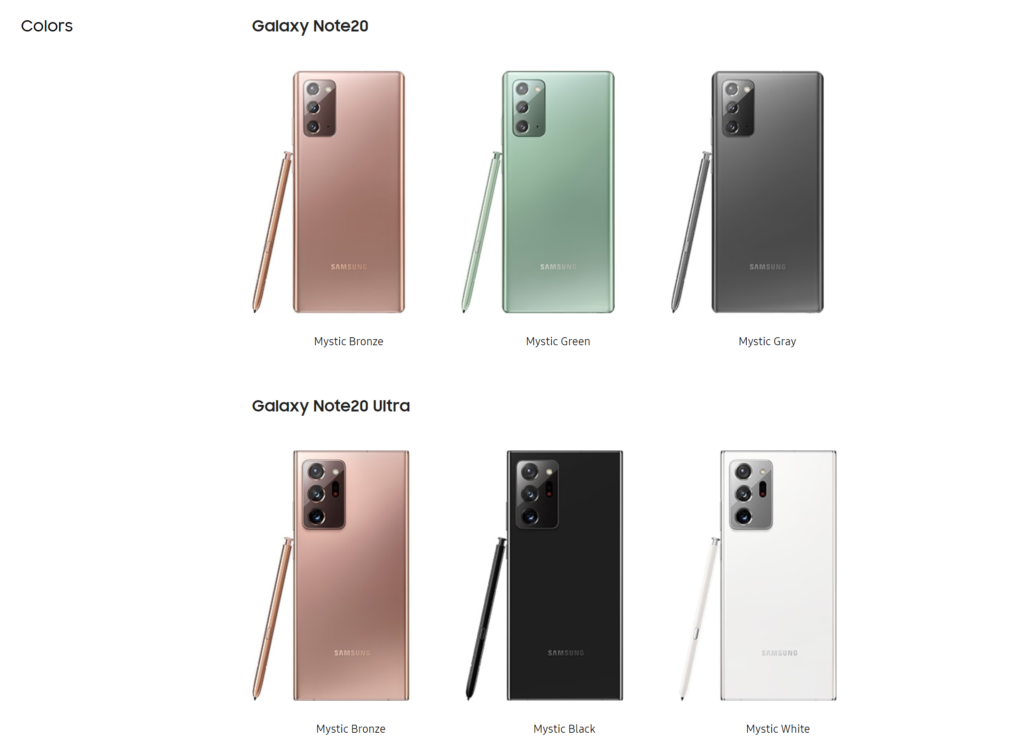 The phones come in various "Mystic" colours. Whereas both models are available in the range's new signature colour, Mystic Bronze, there are colours that are exclusive to each model.
The Note20 is also available in Mystic Green and Mystic Gray and the Ultra is available in Mystic White and Mystic Black.
The new colours, coupled with the satin/matte texture is refreshing. The Mystic Black and Mystic White
In the end… Yes, at GHC5,499 and GHC6,999; it's expensive, but you can't complain too much considering the plethora of features the devices come with.
If you can afford it, it's a no brainer. You should get it. If you have more money, watch out for my ZFold 2 Review, maybe that may tickle your fancy.