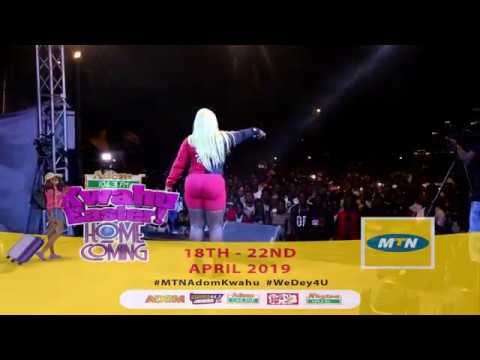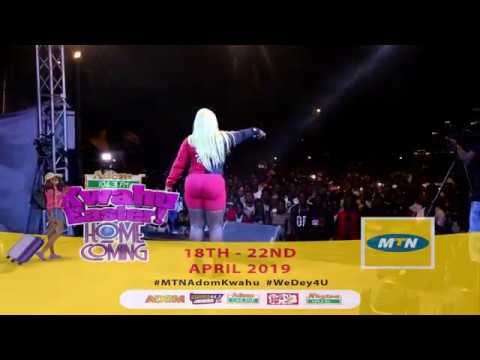 There are moments when even the stars of the sky will conspire to sparkle just so they can give you a standing ovation even when men fail to do so.
Arguably Ghana's finest female rapper, Eno Barony received one of such deserved standing ovations when she performed at MTN Adom Kwahu Mega Street Bash which took place at the newly christened Adom Park at Obomeng.
READ ALSO: Video: The policeman who 'killed' the show at MTN Adom Kwahu Kwanso '19
With songs like Obiaa Ba Nye, and Megye Wo Girl in which she featured the good old Abrewa Nana, Eno got the crowd twisting and turning irrespective of whether one was standing or sitting, except that anyone could barely sit.
Her performance reached a climax when she performed the ever-popular track, Daawa, a song featuring Shatta Movement boss, Shatta Wale.
ALSO READ: Video: MTN Adom Kwahu Kwanso 2019 at Linda Dor Rest Stop (Photos)
It was therefore little wonder that fans were reluctant in allowing her to depart the podium when MC for the night Jerry Justice attempted to invite the next artiste.
Watch the featured video above for more of Eno Barony's performance.
Source: Adomonline.com/ Dennis A./ Gershon Mortey