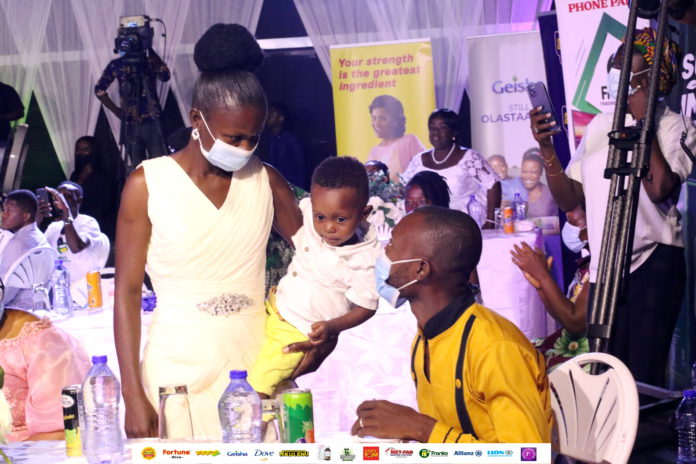 Frytol Sunflower oil in partnership with Multimedia brands (Adom FM, Asempa FM and Adom TV) brought you the exciting Ena Pa Ye Maame Ayekoo 2021 to celebrate our mother figures.
To qualify for this promotion, contestants had to prepare mum's favorite meal verbally in a video to win amazing prizes for their respective mums on Mother's Day 9th May 2021 on Adom TV at 2pm.
With hundreds of entries received across brands the following emerged winners, walking away with exciting products from sponsors:
Gifty kemevor for mother Rejoice Korshiwor Korkor
Gifty Tsakitey for mother Mary Brown
Kwabena Afuakwah for mother Hannah Afuakwah
Patricia for mother Yaa Mary Awado
Sabina Arthur for mother Margaret Quansah
Asare Kwadwo Solomon for mother Christiana Boahemaa
Ena Pa Ye Maame Ayekoo 2021 was brought to you by Frytol Sunflower Oil in partnership with Adom 106.3 FM, Asempa 94.FM and Adom TV.
Frytol Sunflower oil…… enjoy the goodness in tasty meals
Other Sponsors:
Fortune rice, Frytoil Vegetable oil, Nkulenu Palm Soup Base, Babyboon Natural gripe Water, Imboost Herbal Mixture, Met-Fab Roofing Systems, Tasty Tom Enriched Tomato Mix, Franko Trading Enterprise, Geisha soap, Dove sensitive beauty Bar Soap.
Check out the photos of the event below: