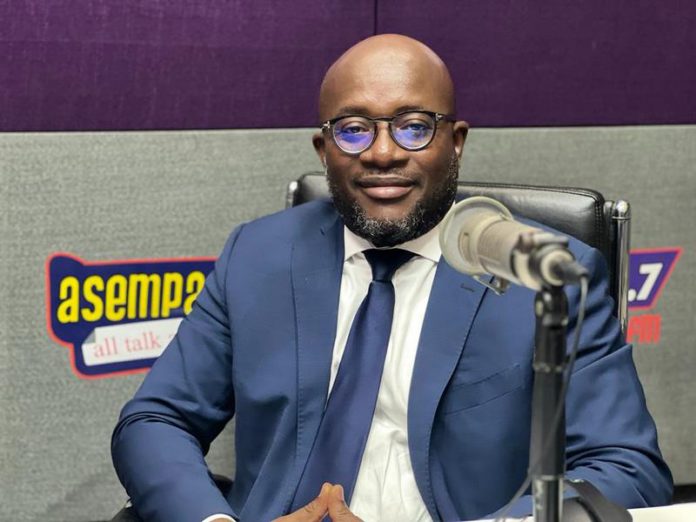 Deputy Energy Minister Andrew Egyapa Mercer has accused the National Democratic Congress (NDC) of being responsible for costly Power Purchasing Agreements (PPAs) that have resulted in the country paying for unused energy.
The statement follows comments made by Pierre Frank Laporte, the World Bank Country Director, who claimed that PPAs signed between 2012 and 2023, under previous and current administrations, have significantly contributed to Ghana's debt problems.
During an interview on Asempa FM's Ekosiisen Show, Mr. Mercer stated that the previous government had entered into agreements at unfavorable rates and prices, which have negatively impacted Ghana's current debt situation.
He pointed out, "Even though Ameri, for instance, has never been utilized since the contract was transferred to Ghana in 2021, it is still considered part of our installed capacity. Similarly, CENIT is included in the installed capacity, but we do not purchase any energy from them. Despite their minimal energy production, we still make payments due to our take-or-pay obligation."
He added, "Contrary to claims of a generation shortage that required additional power, Finance Minister Seth Terkper and President Mahama explicitly stated on multiple media platforms that 'Dumsor' was caused by external factors, specifically the damage to gas export infrastructure from Nigeria to Ghana. So, how does this relate to generation?"
Mr. Mercer criticized the NDC government for signing numerous expensive and unnecessary PPAs solely to fulfill their promise of increasing power generation to 5,000MW.
Referring to the World Bank's report on Ghana's power generation capacity and peak demand, he remarked, "Between 2015 and 2020, all the power contracts added to our generation mix were technically unused until 2020, yet we had to pay for them."
He further explained, "Despite the Energy Commission's projections and the manifesto commitment to reach 5,000 megawatts of generation capacity, we paid for additional capacity regardless of the cost, believing it was in Ghana's national security interest."
Mr. Laporte encouraged the government to implement reforms in tariff adjustments, address transmission losses through improved infrastructure, and restructure power purchasing agreements to align with the country's energy needs.
He also advised the government to leverage the West African Power Pool to provide affordable electricity to both the population and industries.
ALSO READ:
3-year IMF deal not enough – Finance Expert
Cedi under increasing pressure: suffers 9% depreciation against dollar in past…
NPA to commence prosecution of criminal acts under NPA Act 691