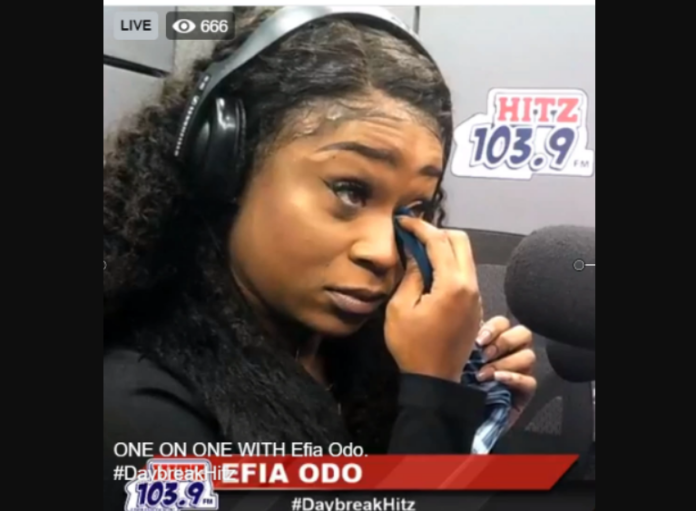 Controversial socialite, Efia Odo, has confirmed there is trouble in the paradise she created with rapper Kwesi Arthur.
The duo had one of the best industry friendships and have been jumping to each other's defense, igniting speculations they might be lovers.
But, months down the line, Efia Odo is no longer speaking the sweet language, as she has, in a recent interview, described their relationship using past tense.
She reminded curious Ghanaians of the wide known Biblical verse; all things shall pass away, and this, she said includes her friendship with Kwesi Arthur.
According to her, the rapper was her favourite artiste, but she is currently in a place where she cannot resonate with him anymore.
"He used to be my favourite artiste; I was his biggest fan, I still am his fan, but not his biggest. People do things that turn you off and you decide you no longer want any friendship with them. I had a lot of love for him but it was not reciprocated so it is no longer worth my energy."
An emotional Efia Odo said she put huge efforts in making what they had work, but she was only taken advantage of, a move which made her cut ties with her now former 'bestie'.
That notwithstanding, she indicated she still has a special relationship with Kwesi Arthur's brothers and other members of his family.
Netizens have attributed her lamentation to a mystery girl Kwesi Arthur has in recent times been spotted with.
The social media space is full of trolling messages for Efia Odo whom they say is heartbroken.