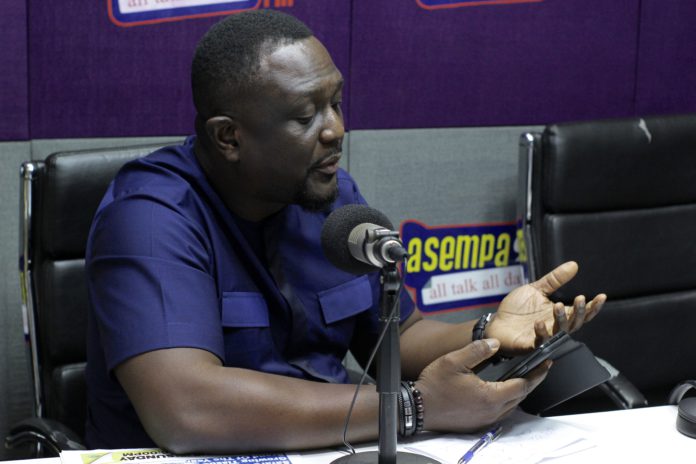 JoyNews is learning of an agreement reached between the Electricity Company of Ghana (ECG) and the Chamber of Independent Power Producers (IPPs) for a payment plan that covers only 35 per cent of electricity generated by the producers.
The other 65 per cent, according to JoyNews sources, constitute power generated but not needed.
The two parties reached a deal last Friday following the threat by the IPPs to stop the generation due to an outstanding $1.7 billion debt.
Managing Director of ECG, Samuel Dubik Mahama, told JoyNews that the terms of the agreement have been accepted.
According to him, the source of the problem for the IPPs is the piling of arrears and not settling.
"Cash waterfall currently deals with the energy sold but do not forget, we have capacity charges that are lying down that are accruing.
"That is the main problem…because if we are able to pay for what we use, what is lying down that you are not using that you are being charged for, where do you find the money to pay for it?"
He continued "In effect, you can't pick an IPPs total debt – out of that total debt, 65% is idle and excess capacity cost.
"The proper energy sold is almost around 25 to 30%…so the conversation is why don't we pay energy cost which is fuel plus the capacity used for the required energy.
"So let's say if I use 50% of the plants, let me pay for that 50% why are charging me for the other 50% that I am not using at this point in time?"
He also indicated ECG has committed to paying more when revenue improves.
The Chamber of Independent Power Producers has meanwhile disclosed that it has secured a letter of credit agreement with the Electricity Company of Ghana.
Speaking to JoyNews, the CEO of the IPPs Chamber, Elikplim Apetorgbor, said they are currently finalising works on the document for payment to start by the close of the week.
"We have received an offer from ECG that is to make available an amount of money monthly to the IPPs. It's like a revolving fund with the features of a letter of credit but not a letter of credit.
"Basically, I will say that he has made a reasonable proposal to us that we are comfortable to keep our operations going," he said.