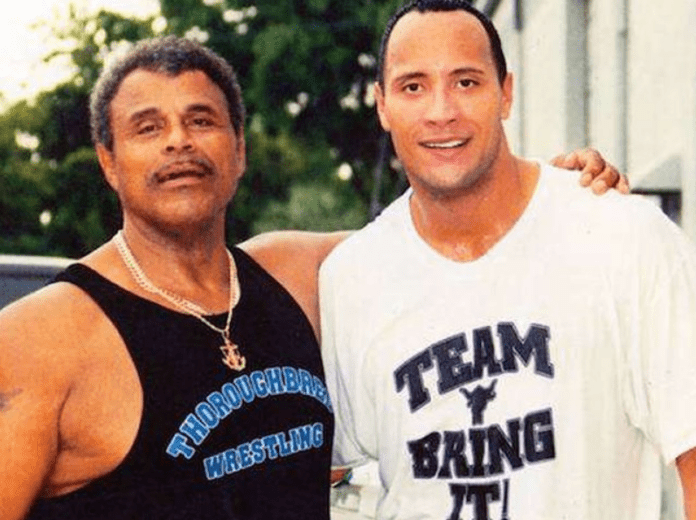 Dwayne 'The Rock' Johnson has penned an emotional tribute to his late father, WWE Hall Of Famer Rocky 'Soul Man' Johnson after his passing at age 75.
The 47-year-old American Actor and Wrestler, who praised his late father in a heartfelt message on Instagram, shared a video of him watching his father in a boxing ring. 
The Rock wrote: "I love you. You broke color barriers, became a ring legend and trail blazed your way through this world. I was the boy sitting in the seats, watching and adoring you, my hero from afar."
He added: "The boy you raised to always be proud of our cultures and proud of who and what I am. The boy you raised with the toughest of love. The intense work, the hard hand."
Rocky Johnson, a former professional wrestler, and father of Dwayne 'The Rock' Johnson died on Wednesday aged 75 with the cause of death yet to be known.
ALSO READ:
Johnson whose real name was Wayde Douglas Bowles rose to fame with WWE in the 1980s.
Popularly known as 'Soul Man', he was part of the first black tag team to win a WWE championship.
Following his retirement in 1991, Johnson helped train his son, Dwayne, now a Hollywood star who became a WWE wrestling icon in his own right.
Read the full post below: