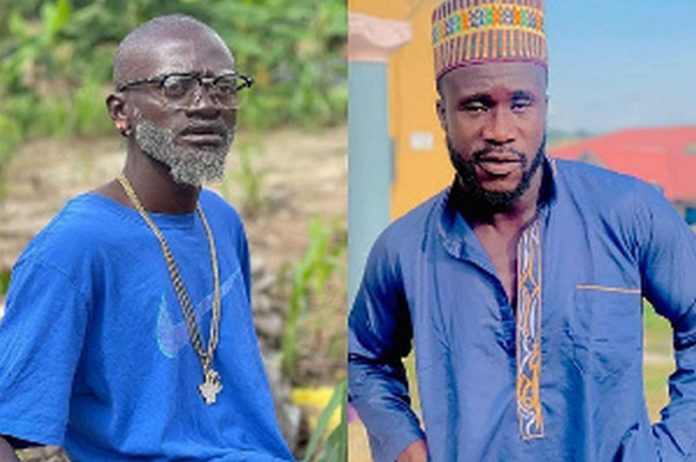 Comic actor and YouTube sensation, Dr Likee, has finally opened up on the rumours that he's currently at loggerheads with Kwadwo Nkansah Lilwin.
For some time now, Lilwin has been jabbing and making a complete mockery of Youtube stars.
Anytime he goes live on any of the various social media platforms, he ridicules Youtube stars (Dr Likee) for not being complete celebrities.
According to the comic actor, YouTube stars are only known on the video viewing platform and that's where their relevance ends.
Even in one of his numerous videos, he claimed that he's much richer than all the known Youtube stars combined.
However, Dr Likee who seems more mature has never reacted to any of the indirect jabs from Lilwin.
He has always maintained his cool despite the consistent attacks on him and his crew.
Speaking in an interview with Abro TV, Dr Likee rubbished the rumours that he's in fierce competition with Lilwin.
As stated by Dr Likee in the short clip, Lilwin is his close friend, and he holds no form of hatred for him.
Watch the video below to know more: