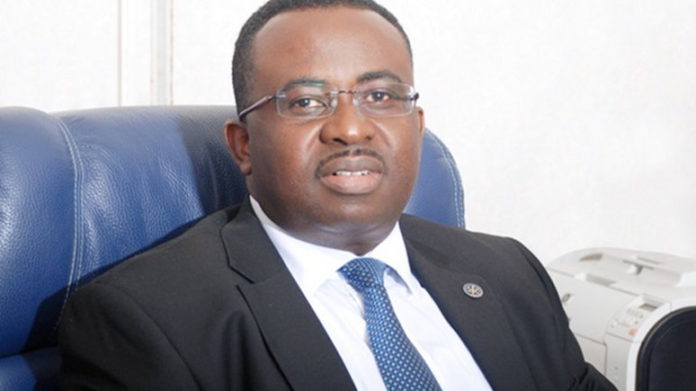 Lawyers to former Deputy Governor of the Central Bank , Dr Johnson Asiama, has debunked reports of their client being on the run and expressed his willingness to assist with investigations over his involvement in the collapse of uniBank.
A report by a national newspaper the Daily Statesman, confirmed by the police revealed Dr Kwabena Duffuor Snr, founder of defunct bank UniBank, Dr Kwabena Duffuor Jnr CEO of uniBank and former Deputy Governor of Bank of Ghana Dr Johnson Asiama, for the past three weeks have been on the run from investigators on their involvement in the folding up of the bank.
SEE THIS:
But, reacting to the claims, lawyers of Dr Asiama on Saturday, in a text message to Joy News' Newsfile host Samson Lardi Anyenini, said their client Dr Asiamah is not avoiding the police, neither is he on the run as reported by some media houses.
He that, the former Deputy Governor of the Central Bank is willing to assist the Special Investigations Team (SIT), with its investigations into the collapse of uniBank.
The lawyers in the text message further explained that, Dr Asiama's failure to honour a meeting set on January 13, 2020 between SIT and their client was due to his absence from the country.
ALSO:
The text read: "….Dr Johnson Asiama on Friday 10th January 2020 received a text message from one DSP Appeatu of the Special Investigation Team (SIT) to report on 13th January 2020. Dr Asiama instructed his lawyers to write to SIT to reschedule the invitation to the week commencing 20th January 2020 as he was not immediately available! SIT received and acknowledged the said letter.
"All attempts by the lawyers for Dr Asiama to reschedule the said invitation proved futile. Dr Asiama is ready and willing to avail himself whenever SIT reschedules the said appointment."
SIT has been looking into the possible roles the above-named individuals might have played that led to the folding of the bank.