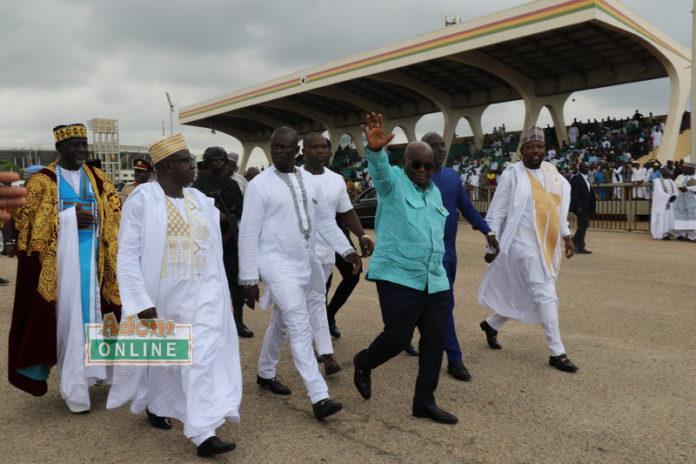 President Nana Akufo-Addo has told Muslims not to "go back to business as usual" after undertaking the 29 days of fasting and intense prayers during the month of Ramadan.
While commending the Muslim population for the spiritual exercise, the president in the wake of terror alert in Ghana, also appealed to them to report suspicious characters in their neighborhood to foil any attack, JoyNews' Latiff Iddris reports.
"I believe our nation needs all the virtues that Islam requires us to cultivate during the month of Ramadan. These include good neighbourliness, sacrifice and discipline," President Akufo-Addo said to a gathering of Muslims at the Black Star Square in Accra Wednesday, June 5, to mark the celebration of Eid Ul Fitr.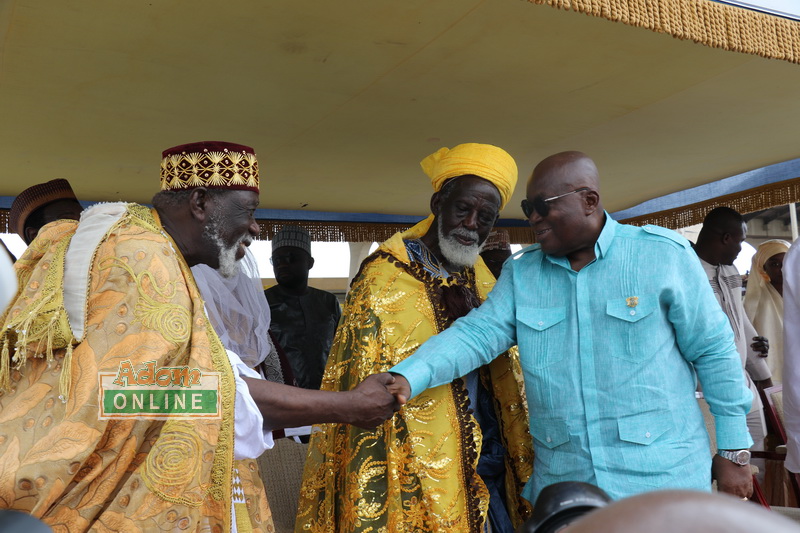 He said: "each one of us is an integral part of our nation and for most parts, we are defined by how well our nation does. You must, therefore, be prepared to uphold these virtues to help ensure that our nation makes the desired progress which will then allow us as citizens, to realise our hopes and aspirations…"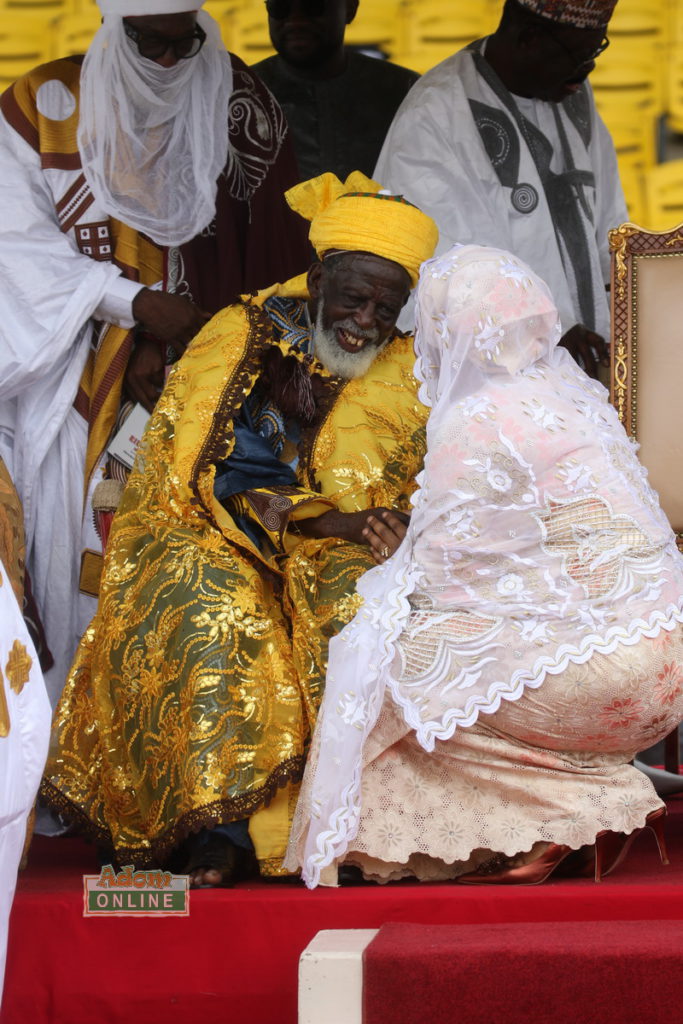 Meanwhile, the president has given assurance that government will continue to pursue policies that will lead to the delivering of prosperity for the Ghanaian people.
From Tamale, Hashmin Mohammed reports that Northern Regional Chief Imam of the Shia Muslim sect, Sheikh Abdul Mumin Dalhu, has appealed to Muslims to never think of attacking anyone in the name of Islam or ethnic lineage.
Sheikh Abdul Mumin Dalhu said people are of two kinds -they are either your brother in faith or an equal in creation- therefore, there is the need to accept every individual of our society as our own.
As a country, we have to be tolerant to any kind of culture and Religion whether they are majority or minority only then can a society be called perfect, the religious leader added.
In the Upper West Region, Deputy Regional Minister, Amidu Ishaq, also stressed on the need for people to be tolerant with each other. According to him, religious faith depends on an individual and not by compulsion.
Mr Ishaq also urged the people to report suspicious characters to the security agencies. He spoke to a gathering of the Ahmadi Muslims.
And from Jamasi in the Ashanti Region, we bring you some pictures taken by Luv FM News Editor, Said Ali Yaqub, of how the event was marked.
Source: myjoyonline.com