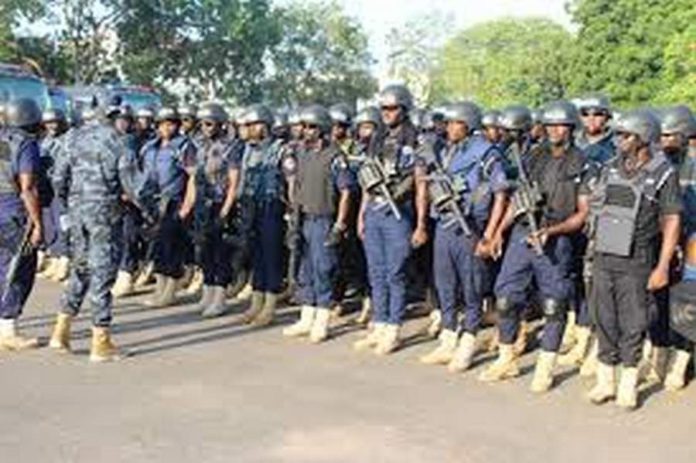 The Deputy Commissioner of Police in charge of the Volta Region, (DCOP) Andrews Boadu-Ekumah, has warned police officers to desist from engaging in activities that will undermine the smooth execution of their assigned duties.
According to him, "under no circumstance should an officer abandon his duty post for religious activities such as all-night prayers or fasting sessions, because the duty call of a police precedes other considerations," he added.
DCOP Boadu-Ekumah was speaking at the first quarterly meeting of the 82-member Volta Regional Police Ladies Association (POLAS Volta) in Ho on Tuesday.
He pointed out that it was rather ungodly for a police officer to skip his or her duties for church activities or a funeral, adding that the core role of the police was to protect life and property and that cannot be compromised for any reason.
"Perform your duties diligently and God will bless you in abundance, instead of citing church or funeral as an excuse for staying off duty," DCOP Boadu-Ekumah added.
Trust
The Volta Regional Police Commander said the Ghana Police Service was committed to building a strong bond of trust and confidence with the public, for which reason any wayward conduct on the part of any officer would not be tolerated.
He urged the police personnel to execute their duties with patriotism and be abreast with the law and the dynamics of contemporary society to win respect from the public.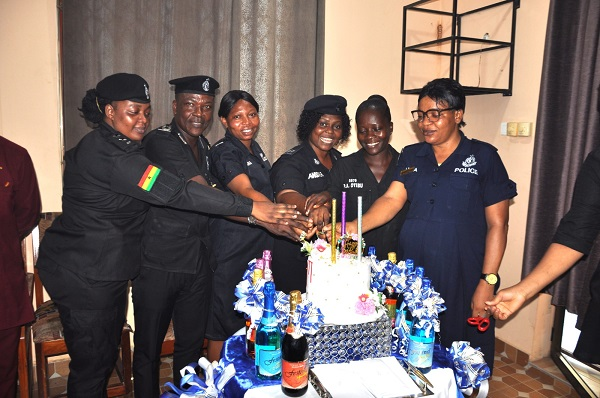 DCOP Boadu-Ekumah further entreated police officers to eschew all forms of unprofessional conduct, explaining that hardworking and dedicated officers would not be deprived of the reward due to them.
The President of POLAS Volta, Superintendent Benedicta Ansah, urged members of the association to be one another's keepers and work hard to lift the image of the Ghana Police Service in the region and Ghana to astonishing heights.
Birthday platform
The meeting coincided with the inauguration of the social media birthday platform of the association.
Superintendent Ansah, who is also the Kpetoe District Police Commander, explained that "the aim of the platform is to enable us to readily help one another and share the little that we have with one another in times of need."
She said POLAS Volta, which was established a few years ago, also has members in the Greater Accra and Upper East Police regions due to its vibrancy.
Meanwhile, the POLAS Volta President lauded five female police officers in the region for excelling in the recently held highly competitive entrance examination for the Police Academy in Accra.