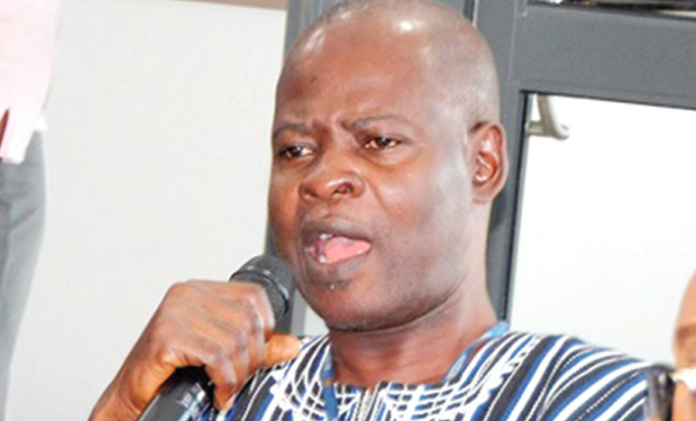 The Chairman of the Public Interest and Accountability Committee (PIAC), Dr Steve Manteaw has accused state investigative bodies of failing to discharge their duties according to the mandates given them.
Dr Manteaw has justified his accusation by referring to the fact that it has mostly taken investigative journalists to conduct investigations and ensure that corrupt officials are fished out before such state bodies get to work.
ALSO READ: UEW impasse: We were naïve – Avoke apologises, begs for Napo's intervention
"Sometimes I find it hard to understand why our state investigative institutions, especially the CID refuse to work. They are all sleeping till a private investigator goes out to investigative corrupt officials before they get to work. They are always waiting for the president to give directions before they work. This doesn't speak well of this country," he told Accra-based radio station, Neat FM, monitored by Adomonline.com.
The Commission on Human Rights and Administrative Justice (CHRAJ) and the Office of the Special Prosecutor (OSP) have been instructed by the president to investigate the allegations of a possible conflict of interest situation involving the PPA boss, AB Adjei.
ALSO READ: Donkomi: Popular lawyer asks 10 questions
The President has also notified the Chairperson of the Board of the PPA to ensure that Mr Adjei hands over his office expeditiously to Mr Frank Mante, the Deputy Chief Executive Officer of the PPA.
But Dr Manteaw believes the failure of these state institutions to discharge their duties is the cause of corruption in the country.
Speaking on the way forward, Dr Manteaw urged Ghanaians to be patient as the institutions asked to take over the matter complete their work.
ALSO READ: Full text: Financial sector challenges poses national security threat – Mahama
He, however, expressed delight at President Akufo-Addo for not referring the issue to EOCO and the CID because they have failed to live up to expectation in the past.
He opined that Ghana needed some institutional reforms in terms of dealing with corruption and procurement-related fraud.
Source: Adomonline.com|Dorcas Abedu-Kennedy