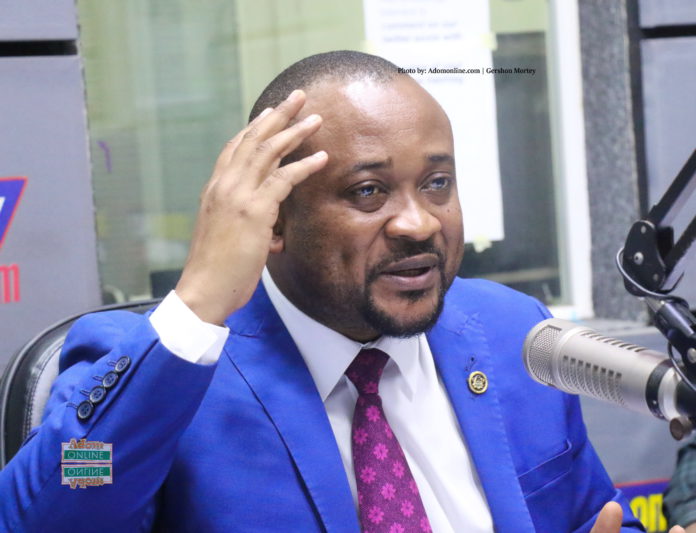 A Deputy Information Minister has said he would be shocked if the National Communications Officer of the National Democratic Congress (NDC), Sammy Gyamfi, was found guilty of fraud.
Pius Enam Hadzide said he knows Mr Gyamfi to be very good at "propaganda and lies but not fraud."
Mr Hadzide's comment comes on the heels of the arrest and subsequent release of Mr Gyamfi by men from the Criminal Investigations Department (CID) of the Ghana Police Service.
Mr Gyamfi has since been charged with the publication of fake news, his lawyer, Edudzi Tamakloe, has revealed.
The charges against Mr Gyamfi, the deputy Information Minister opined, were very strange to him.
ALSO READ
Speaking on Asempa FM's Ekosii Sen programme Monday, he charged the CID to handle the issue devoid of politics.
Hon. Hadzide stressed that if Mr Gyamfi was innocent, he should prove his case and not allow anyone to influence him.
He bemoaned the decision of some members of the NDC throngin the police headquarters to demand his release when the police were following due process.
"I think Sammy Gyamfi should stop talking and take orders from his lawyers if he really believes he is innocent," he added.
The deputy minister allayed fears that the government would interfere in the process, a fear that is already being speculated in the media.
He assured of a non-governmental interference or an attempt by the government to intimidate its opponents just to score cheap political points.