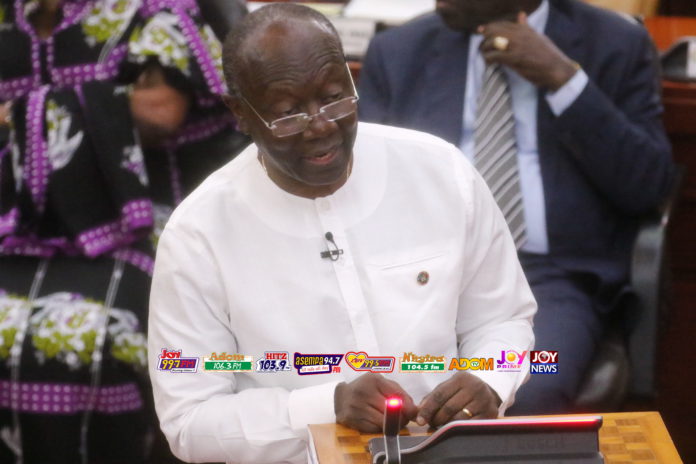 The Finance Minister, Ken Ofori-Atta today, Thursday, February 16, appeared before Parliament over the controversial Debt Exchange Programme. 
The Speaker of Parliament summoned the Minister after the North Tongu MP raised the matter in the house.
Samuel Okudzeto Ablakwa's concern was due to the ongoing picketing at the Finance Ministry by pensioner bondholders for an exemption from the programme.
Deputy Majority Leader, Alexander Afenyo-Markin, presenting the business statement of Parliament last Friday said it was necessary for the Minister to appear before Parliament to provide answers to questions raised by constituents of members of the House.
"Mr. Speaker, on the issue of the DDEP, pursuant to your directive, we engaged the Finance Minister, and we have his assurance to be here on Thursday, February 16, 2023," the Effutu MP said.
The DDE was fiercely opposed by groups and individuals after it was announced.
But upon completion of the exercise, the Ministry of Finance said it achieved 85% of the target.