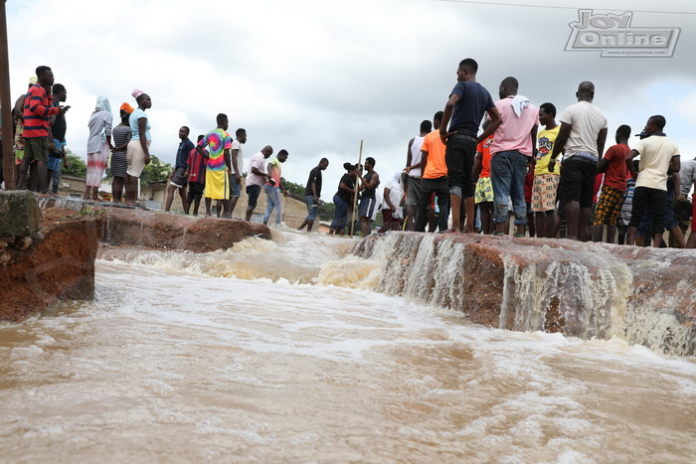 Residents of Babadongo near Bortianor in the Ga South Municipality of the Greater Accra Region have been thrown into a state of mourning.
This is because two children were reportedly swept away during the heavy downpour Tuesday dawn March 7, 2023.
The deceased are 11-year-old girl and nine-year-old boy who were escaping with their parents after the floodwaters entered their house.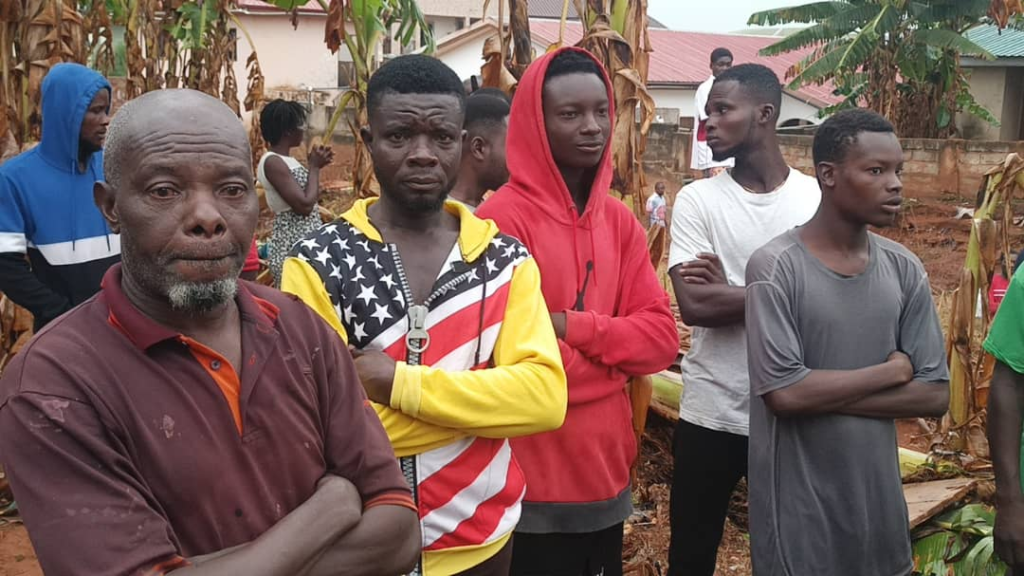 However, in their attempt to cross, the children were carried away by the rapid water flow.
Adom News' Kofi Adjei, who visited the scene, said the heavy downpour caused the bridge in the area to overflow, flooding the area.
He said the father of the deceased attempted to save his children to no avail.
Kofi Adjei said after residents mounted a search, the bodies of the children were found about one mile away from their house.
The heavy downpour across the country on Tuesday has resulted in flooding in many areas.
Many areas in Accra are flooded making movement difficult for many motorists and commuters.