Ghanaian comedian, Funny Face and Adom FM's Ofie Kwanso host, Jerry Justice have taken their turns as the first of many pairs on the Cowbell hot air balloon flight, today.
The "Cowbell in the Air" phase II flight coincides with Funny Face birthday today and the man who is known to many as the Children's President couldn't hide his joy after the flight which took about just an hour.
In an interview with Adom News before the hot air Balloon took off, Funny spoke about his phobia for such an adventure but it appears all the fear evaporated with his ascension into the air.
READ ALSO: Adom TV's "Nsromma" will give life to dying hilife genre – Channel Manager
"I knelt down, I couldn't easily stand on my feet to look down at the landscape. It's nice and beautiful experience. It's amazing for everyone to try…" he said after a birthday song was sang for him.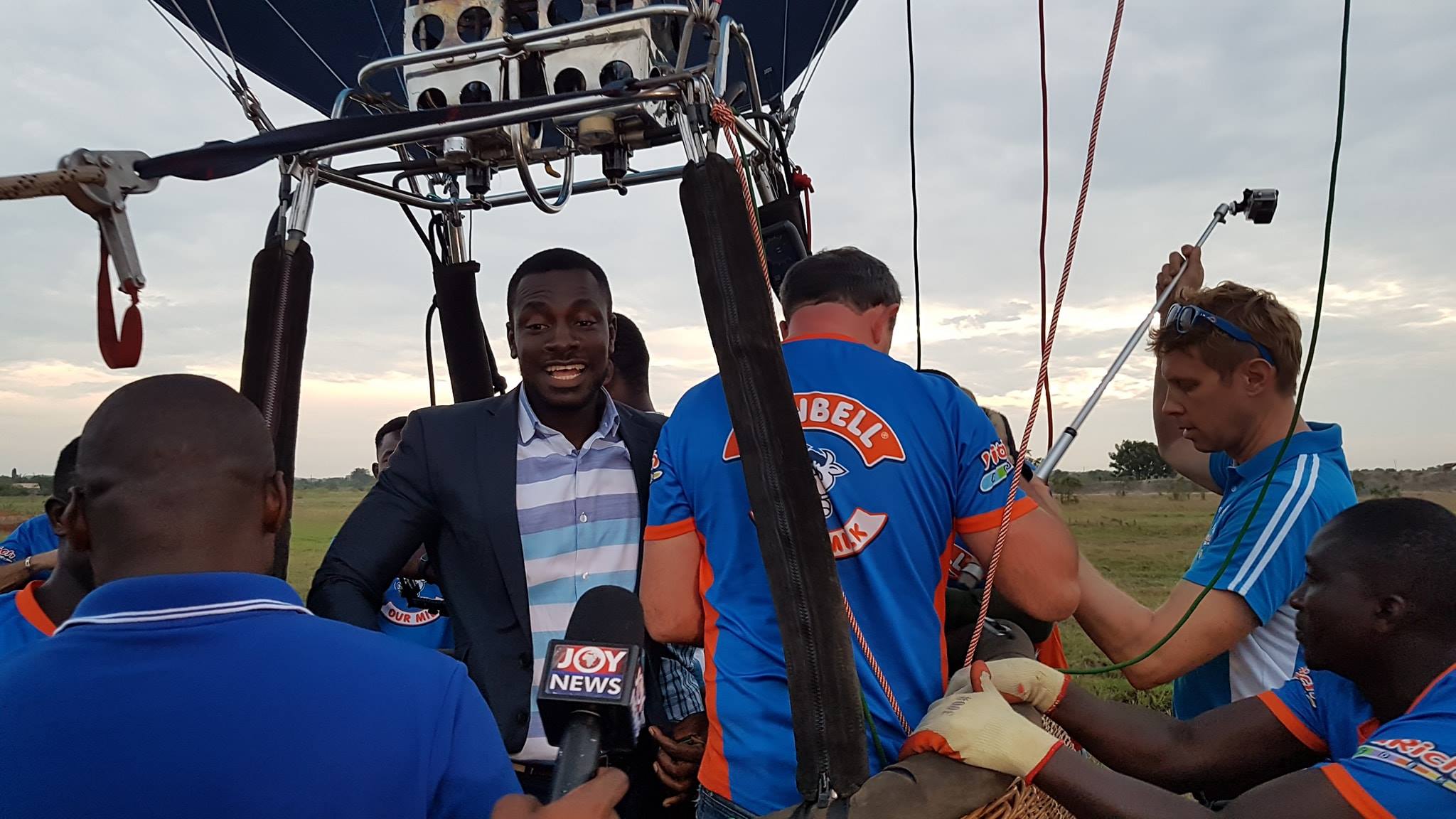 ALSO READ: Damilola to write book about failed marriage with Chris Attoh
Jerry Justice, on the other hand, looked more composed and appeared to have enjoyed every second in the air.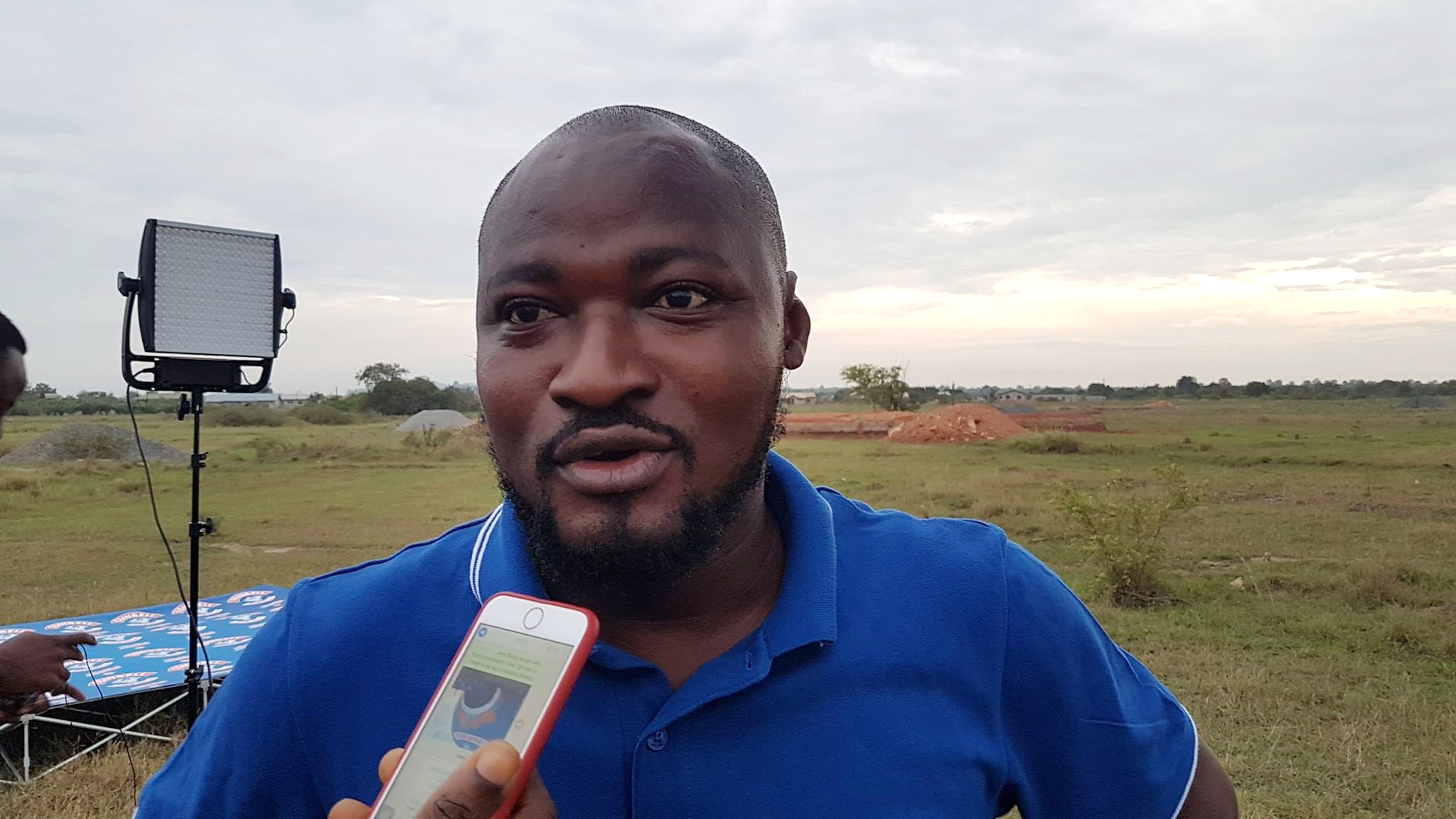 The hot air balloon is an aircraft consisting of a large bag, called an envelope, which contains heated air.
Suspended beneath it is a gondola or wicker basket, which carries both passengers and a source of fuel to burn in order to heat up the air in the envelope.
The heated air inside the envelope causes the balloon to fly since it has a lower density than the colder air outside the envelope
READ ALSO: No man can mess me up – Princess Shyngle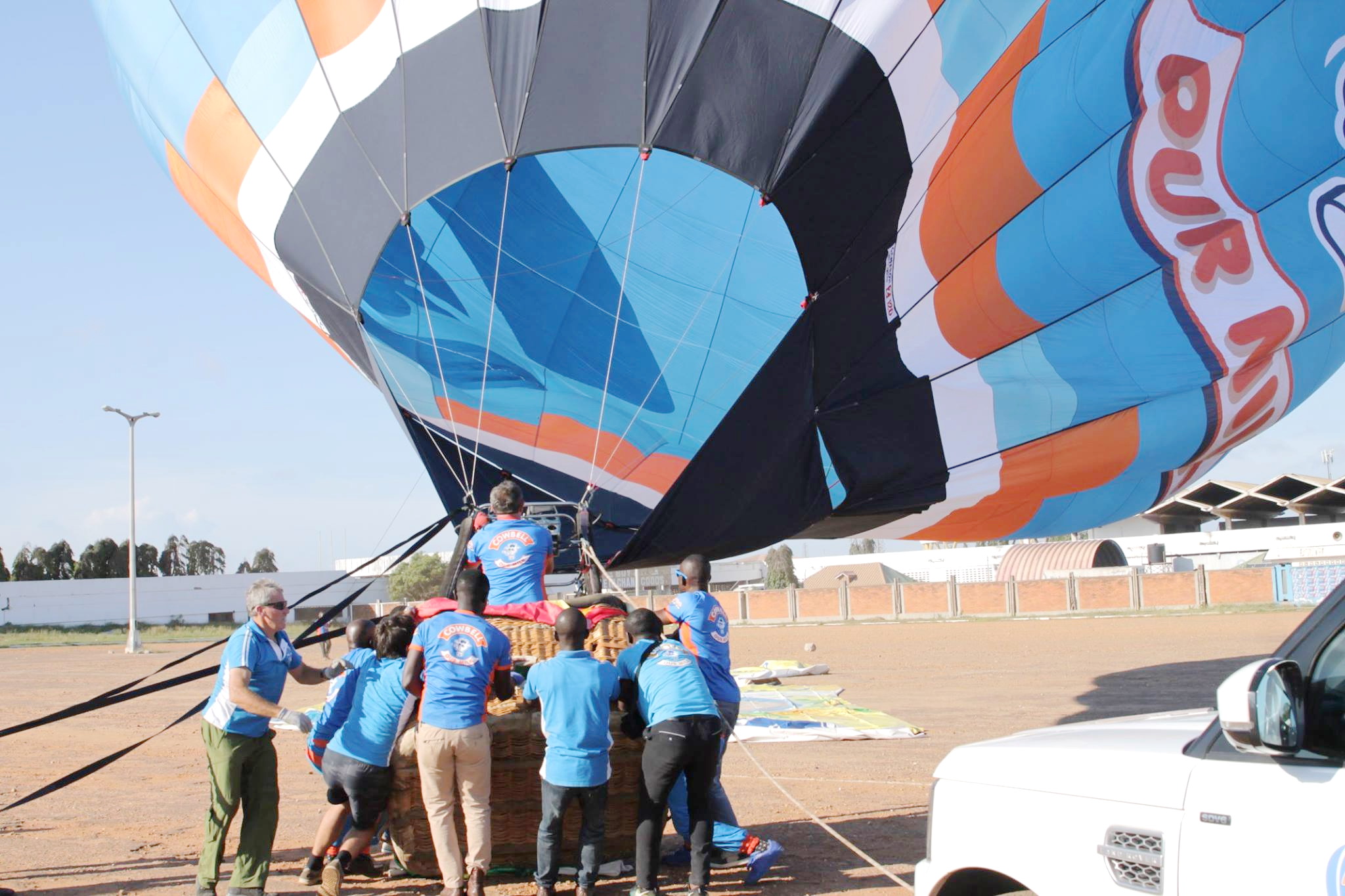 The first passenger-carrying hot air balloon was built by the brothers Josef and Etienne Montgolfier in France in 1783. Since then, hot air balloons have been used for transportation and recreation all over the world.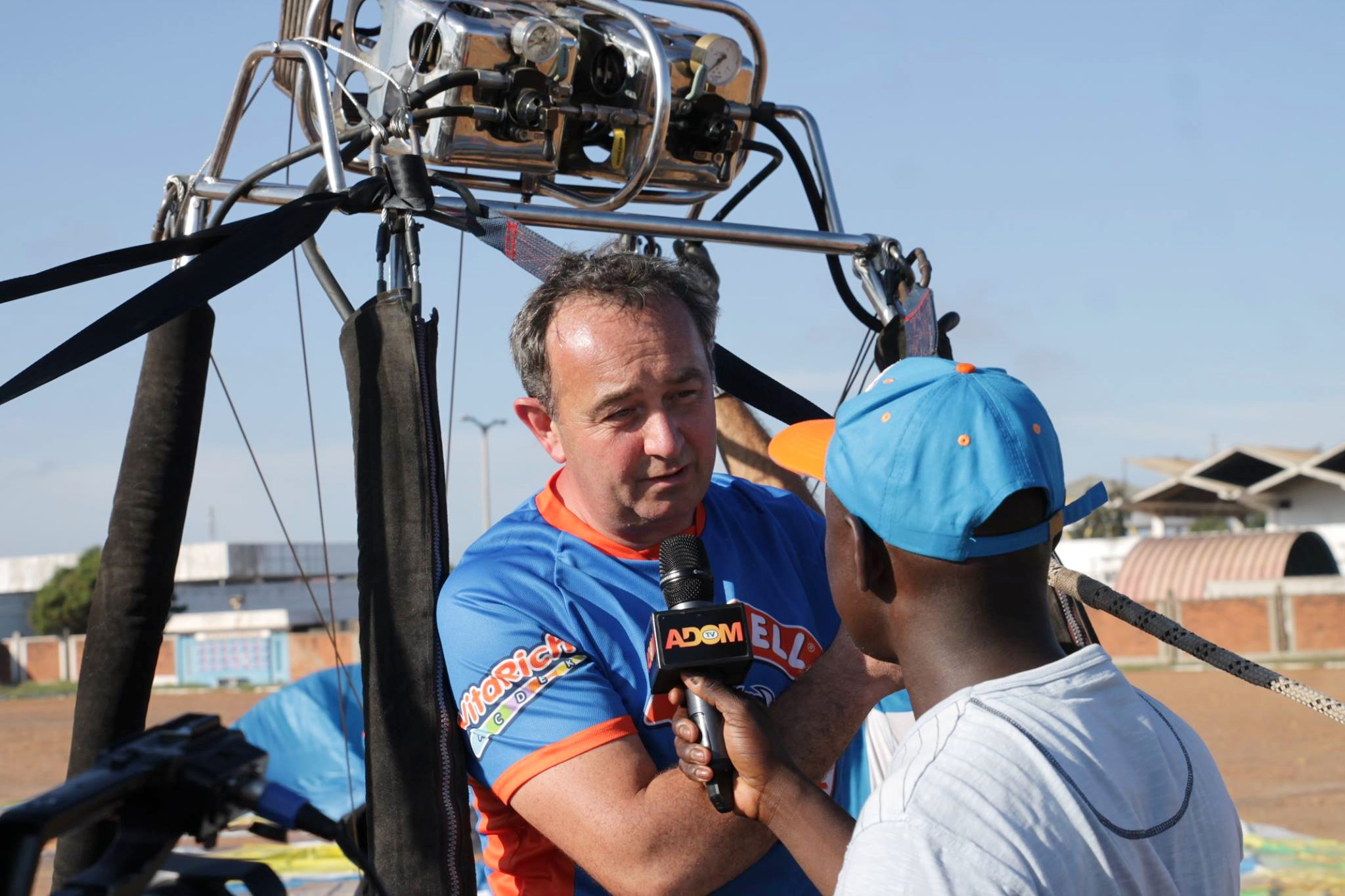 Koen Audenaert, the pilot of the hot air balloon has been in the business for 28 years and brings huge experience with balloon projects in Europe, Asia, the Americas and Australia.
Cowbell, since May 12 to May 19 has flown the balloon in iconic sites in the country including University of Ghana, Legon; Shai Hills reserve, Royal Senchi hotel, Elmina Castle, Cape Coast Castle, Mole National Park and Zaina lodge.
The balloon flies on the Archimedes principle and as part of the project, the Cowbell in the Air team will visit selected schools in Accra to engage students in the scientific explanations behind the flights.
Tomorrow, October 2, 2018, will be the turn of Multimedia Journalist, Israel Laryea and EIB's Nana Aba Anamoah to take their turns with Cowbell in the Air.
Adomonline.com will bring you all the exclusive photos and videos of each flight and all the behind-the-scenes photos and videos.