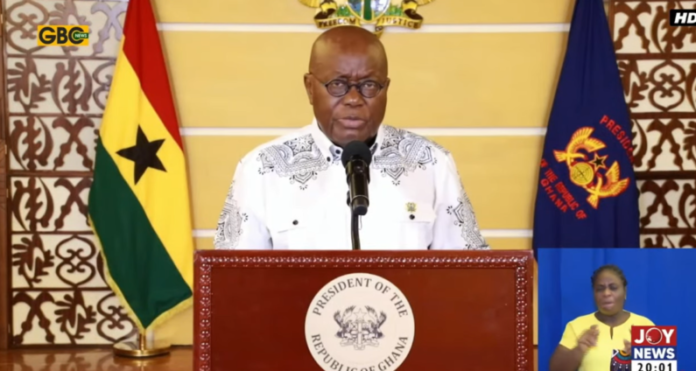 President Nana Akufo-Addo has officially reiterated the World Health Organization's (WHO) declaration that COVID-19 no longer represents a global health emergency.
The WHO first declared the public health emergency of international concern in January 2020.
Ghana had its initial cases in March of that year, triggering a number of health measures characterised by vaccinations, testing, and other drastic measures to stem the spread of the pandemic.
This included periodic updates by President Akufo-Addo on the progress of the fight against the virus.
Three years down the line, the pandemic is over.
"This too has passed," he told Ghanaians adding that "the emergency is over and we can safely lift any of those oppressive restrictions we have had to endure."
In his final address to the nation on the measures in the COVID-19 fight on Sunday, May 28, President Akufo-Addo expressed his gratitude to all who supported the cause during the trying time.
The update comes as the COVID-19 health declaration form for international travellers to Ghana has been suspended.