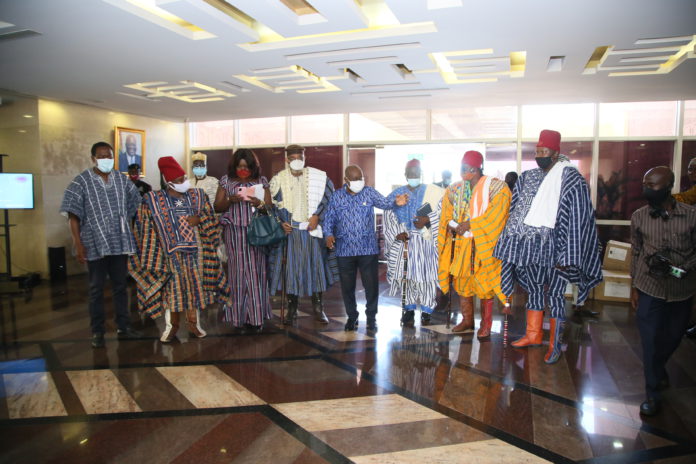 President Nana Addo Dankwa Akufo-Addo has stated that the COVID-19 pandemic has delayed processes that will pave the way for the construction of the multi-purpose Pwalugu dam.
According to him, funding is from the syno-hydro deal from China but due to the coronavirus, it is now that things are picking up again.
President Akufo-Addo stated this when a delegation from the Bonaboto area of the Upper East region, called on him at the Jubilee House.
The leader of delegation, Tong-Raana Kugbilsong Nalebtang Robert Mosore, Paramount Chief of the Talansi Traditional Area and Member of the Council of state, had raised concern over the delay.
While commending the government for social intervention initiated so far, Tong-Raana Kugbilsong Nalebtang and Robert Mosore also spoke about some roads that need attention including Bongo-Balongo Bridge which forms part of the Bongo-Namon road.
According to the chief, work had stalled on the bridge and urged the government to get contractors on site.