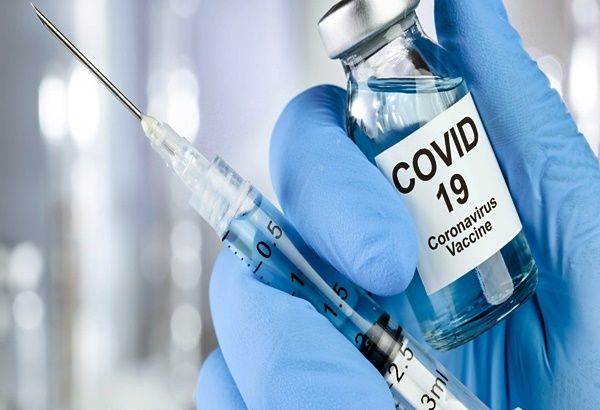 The Director for Public Health at the Ghana Health Service, Dr Franklin Aseidu-Bekoe, emphasized the importance of Ghanaians adhering to COVID-19 prevention protocols and protecting themselves against the virus until the nation reaches herd immunity.
In an interview with the Ghana News Agency (GNA), he highlighted that while the World Health Organization (WHO) no longer considered COVID-19 a global health emergency, countries with low population immunity still faced risks.
According to scientists and medical experts, at least 94 percent of the population must be vaccinated and immune to effectively break the chain of coronavirus transmission.
In Ghana, data from the Ghana Health Service (GHS) COVID-19 Update website revealed that as of April 30 this year, approximately 11 million people, equivalent to 57 percent of the nation's target of 18.2 million, had received full vaccination.
The data further indicated that only 32.9 percent of the total targeted population of individuals aged 18 and above had been fully vaccinated.
The website reported that during the same period, a total of 24,941,992 doses of COVID-19 vaccines had been administered, with around 14 million people (74.2 percent of the target) having received their first dose.
To enhance population immunity, the GHS planned to launch another mass vaccination campaign in July and develop a COVID-19 Vaccination Integration Plan, which would integrate COVID-19 vaccination into routine immunization programs.
Dr Asiedu-Bekoe highlighted that this approach would enable anyone to receive a COVID-19 vaccine at healthcare facilities.
The Director for Public Health encouraged unvaccinated individuals to get vaccinated and those who had already received the vaccine to consider booster shots.
He noted that although Ghana was still reporting COVID-19 cases, the severity had decreased. Attaining herd immunity would mitigate the impact of the virus and transform it into a milder disease.
Herd immunity, also known as "population immunity," is the indirect protection against an infectious disease when a population is immune either through vaccination or previous infection, according to the WHO.
The WHO emphasized achieving herd immunity through vaccination rather than allowing the disease to spread among the population, as it would result in unnecessary cases and fatalities.
The WHO stated that to safely achieve herd immunity against COVID-19, a significant proportion of the population needed to be vaccinated, reducing the overall spread of the virus.
It further highlighted that one of the goals of herd immunity was to safeguard vulnerable groups unable to receive vaccinations due to health conditions.
The required percentage of immune individuals to achieve herd immunity varies for each disease. For instance, measles requires around 95 percent vaccination coverage, while polio necessitates approximately 80 percent.
President Akufo-Addo, in his 29th address to the nation regarding COVID-19 measures, echoed the WHO's announcement that the disease was no longer a global public health emergency.
He expressed the alleviation of restrictions and encouraged interpersonal interactions. Dr Asiedu-Bekoe added that this shift in focus meant the nation would prioritize incorporating COVID-19 treatment into existing healthcare systems instead of solely relying on emergency funds.
He urged Ghanaians to continue practicing preventive measures such as regular handwashing with soap, wearing masks in poorly ventilated areas, and maintaining awareness about COVID-19.
The report received technical support from the Center for Science and Health Communication (CSHC) and funding from the National Research Foundation in South Africa.