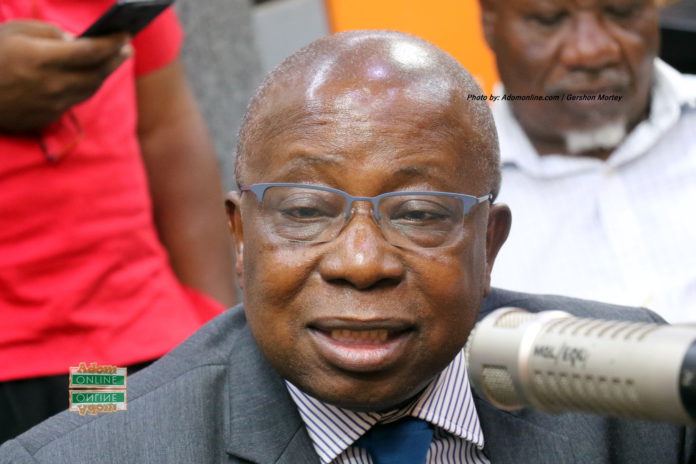 The Minority Caucus is demanding answers on why President Nana Akufo-Addo conferred national awards on the Health Minister, Kwaku Agyemang Manu and Information Minister, Kojo Oppong Nkrumah.
Addressing journalists in Parliament on Wednesday, Ranking Member of the Health Committee, Kwabena Mintah Akandoh, questioned why the Ministers were honoured at the ceremony despite being under investigation with Frontier healthcare services for their roles in the alleged misappropriation of Covid-19 funds.
The two and some Ghanaians who have excelled in their various fields of national endeavour over the years on Tuesday received national honours from President Nana Akufo-Addo.
They were presented with awards for their meritorious services, hard work, sacrifices and contribution to national development.
The awards were dominated by workers in the health sector and their leaders who were at the forefront of the fight against the COVID-19 pandemic, as well as individuals and organisations that supported the fight.
Forty-seven national icons in various national endeavours were given the Order of the Volta for their exploits and sacrifices for the country, while in the event brochure, it was stated that 19,557 frontline health workers across the country were also being recognised for their roles.
But Mr Akandoh, who doubles as Juaboso MP, wants the Health and Information Ministers stripped off their awards over allegations they are neck-deep in the Covid-19- related scandals.
ALSO READ:
National Honours: See list and photos of award winners
SONA 2023: COVID funds used to save lives – Akufo-Addo
The lawmaker also questioned why nurses and doctors who really were the frontline workers have been left out and even their little allowances and token have not been paid.