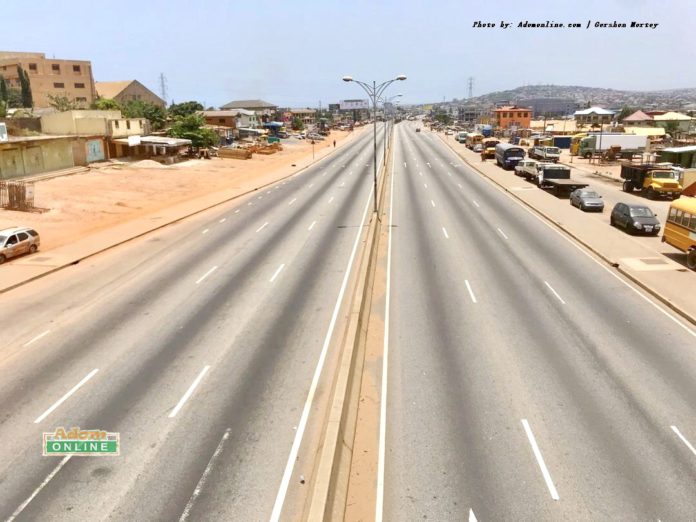 Parts of Accra have gone quiet and empty as the partial lockdown announced by President Nana Akufo-Addo takes effect.
The President ordered the lockdown as part of moves to limit the spread of coronavirus in Ghana.
Ghana's COVID-19 cases have jumped to 152 with 10 new confirmed cases in Tamale as at Sunday, March 29,
The death toll still stands at five.
Below are pictures of some of restricted areas which ordinarily would have been busy: