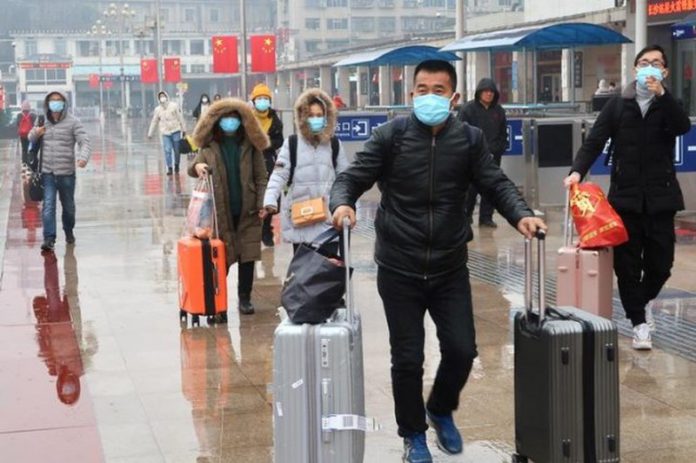 Ghanaian students in China, following the outbreak of Coronavirus in the country, are lamenting about how the epidemic is affecting living conditions.
Ghanaian students in Wuhan in China on Monday, thus, called on the Government of Ghana to evacuate them from the country due to the outbreak.
Speaking on the current situation in China on Adom FM's Dwaso Nsem, Bernard Boamah, Secretary to the Ghanaian community and students in China said the city has been completely locked down.
"It is China's New Year and holidays so we are all indoors and cannot leave the four walls of the school but as at now, no Ghanaian case has been recorded," he said.
ALSO READ:
Commenting on how they are managing with regards to food supplies, he said a few shops are still available for business.
"We get daily updates on shops which are available but because they are few, we are experiencing price hikes and before now, we made bulk purchases of food supplies," he added.
He commended Ghana's Ambassador to China, Mr Edward Boateng, for the effective coordination to ensure the safety of Ghanaians in China.