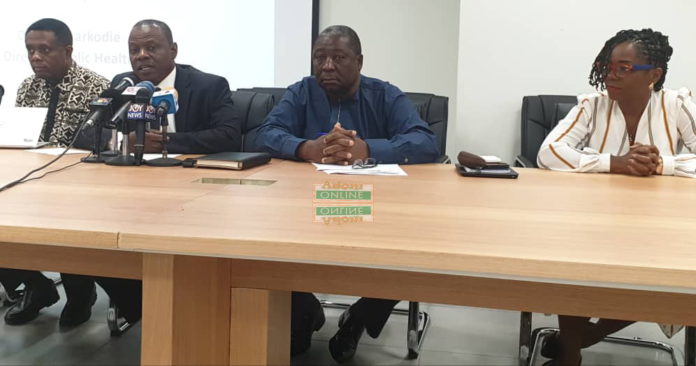 The Ghana Health Service (GHS) has given reasons why government has not yet taken a decision on evacuating Ghanaians in China, especially those living in Coronavirus-hit area of Wuhan.
At press briefing organised by the Ministry of Health to give updates on the SARS 2, the official name given the virus by the World Health Organization (WHO), Director of Public Health, Dr Patrick Aboagye said Ghana had not yet taken the decision to evacuate Ghanaians from the virus-hit China.
He explained that the government's decision was in line with the WHO's advice on evacuation.
He cited the United States of America as an example of a country that had evacuated its citizens but noted that those evacuated were kept in a special area with "negative pressure" to prevent a possible spread of the virus, a system Ghana does not have.
He noted that the government was in close contact with the Ghanaian Embassy in China and Chinese authorities to ensure that Ghanaian citizens were given the needed assistance as well as being in touch with their families in Ghana.
RELATED ARTICLES
As at Wednesday, February 12, 2020, 15 suspected cases of Coronavirus were investigated with all of them proving negative.
Dr Aboagye also disclosed that an average of 2,500 are screened at the Kotoka International Airport daily with four suspected cases found, however, a test on all four has proved to be negative.
He also disclosed that the ministry has budgeted for GHS 35m out of which GHS 2.5m has been advanced for the purposes of education and the procurement of some essential materials to check the outbreak.