Maria Claire Rupio, the widow of Christian Atsu, the late Chelsea and Newcastle star, broke down and could not continue to read the tribute to her husband at his burial at the forecourt of the State House in Accra.
Marie-Claire Rupio was mobbed by sympathisers as she carried one of her children, flanked by two other kids and her mother to read the tribute.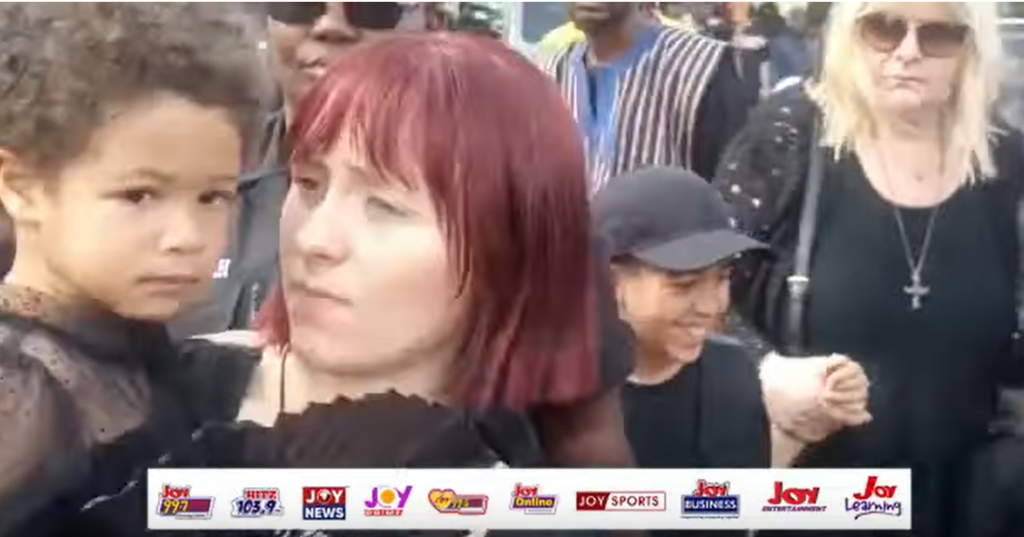 However, she broke down and started weeping when she started to read the tribute.
Atsu's sister took over from her and read the tribute.
Mrs Rupio Twasam, an author, was accompanied to the funeral grounds by two other family members.
Watch video below: