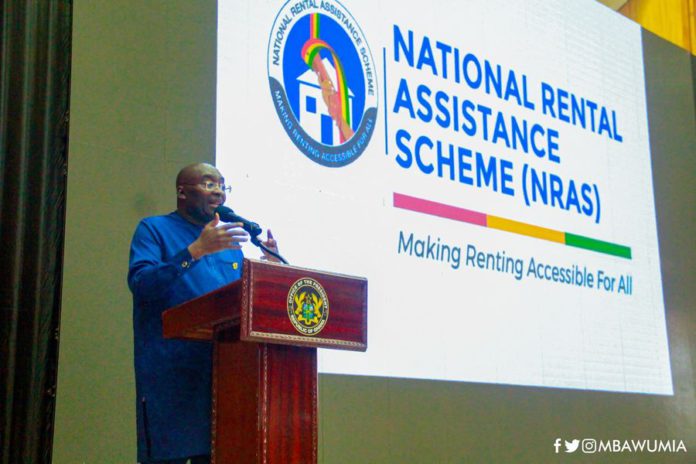 Vice President Dr Mahamudu Bawumia on Tuesday launched the National Rental Assistance Scheme (NRAS).
The NRAS, which was a campaign promise of the incumbent New Patriotic Party (NPP) in the 2020 election, is designed to make rental accommodation more accessible, affordable, and convenient.
The scheme seeks to take away the unfair burden faced by lower-income households and the youth across the country of multi-year rent advance payments demanded by landlords.
Speaking at the launch, Dr Bawumia explained it will target individuals in the formal and informal sectors with identifiable and regular income.
"The rent advance loans will be paid directly into landlords' bank accounts, who would also have to register with the Scheme," he said.
The initial rollout, he noted has a seed funding of GHs 30 million and will take place in the Greater Accra, Ashanti, Western, Eastern, Bono East, and Northern Regions.
The chosen areas are based on data from the Ghana Statistical Service that shows tenants have the greatest challenge with rental accommodation.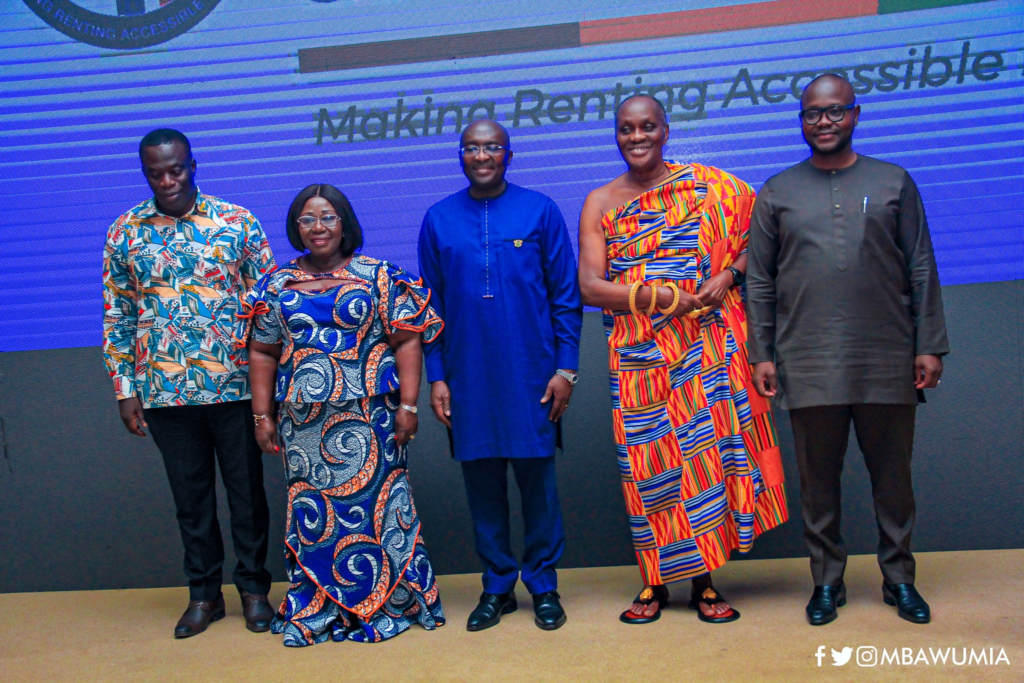 To qualify, an applicant must show proof of employment, three months' payslips, proof of income ( three months official bank statements or mobile money statements) or audited financial statements (for business owners).
An applicant must also complete an online or paper application form, submit two forms of national identification and pay an application processing fee of 100 cedis.
ALSO READ:
Landlord puts tenant's underwear for auction over rent arrears
If an application is approved, National Rental Assistance Scheme will arrange with the applicant's chosen landlord and pay the rent advance directly and sign all required tenancy documentation.
The tenant takes possession of the rental property thereafter and rent payment is always due on the first of each month.
Meanwhile, the operations of the scheme have been outsourced to a private sector entity, known as Rent Masters Ghana Limited, which will be responsible for its day-to-day operations.
Rent Masters will manage customer applications, the disbursement of rent advances to landlords and the preparation and submission of periodic reports on the implementation of the scheme.
Dr Bawumia further indicated the government, acting through the Ministry of Works and Housing, had submitted to Parliament the Rent Bill for passage to replace the existing Rent Act, 1963 (Act 220) which was enacted by Parliament 59 years ago.
The relevance of Act 220 he said had been outlived by the current population growth, urbanisation and housing availability.
Minister for Works and Housing, Francis Asenso-Boakye, who was present expressed appreciation to the Office of the Vice-President for the instrumental role it played towards developing the scheme.
He assured that his outfit was committed to addressing the challenges confronting the housing sector in the country.