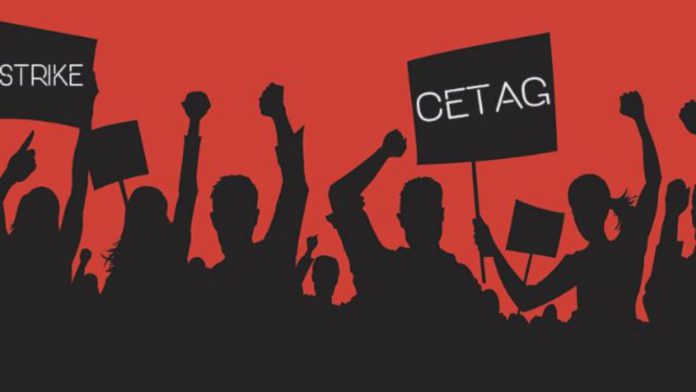 The Colleges of Education Teachers Association of Ghana (CETAG) has reacted to the decision by the Education Ministry not to pay them for the month of August for failing to call off their strike.
They describe it as unfortunate having been engaging with the National Labour Commission (NLC) on the matter.
The Ghana Tertiary Education Commission (GTEC) acting on behalf of Education Minister, Dr Yaw Osei Adutum, has written to the the Controller and Accountant General not to pay the striking tutors.
But speaking on Adom FM's morning show, Dwaso Nsem Tuesday, President of CETAG, Prince Obeng Himah, said the Education Minister has erred.
He said their strike is legal, hence the Education Minister cannot deny them of their August salary for exercising a constitutional duty.
"Our salaries can be frozen if the NLC declares our strike illegal but this has not happen so the Minister cannot give that directive," he stated.
Mr Himah said though they were not able to meet the Education Minister as requested, they are still open to negotiations.
"We are still engaging with NLC and we will also engage the Minister to settle the issue amicably," he added.