Singer Kelvynboy, signed under Stonebwoy's record label, says manager of Wendy Shay, Bullet doesn't pick his phone calls after he allegedly snubbed Wendy Shay at the Shatta-Stone joint press conference.
The alleged snubbing happened at a recent press conference where Stonebwoy and Shatta Wale smoked the peace pipe publicly and urged their fans to refrain from conflict following the brawl the happened between the two parties during the 2019 Vodafone Ghana Music Awards.
READ ALSO: Photo: Shatta Wale's touching words to Stonebwoy after Kenya 'flopped' concert
After the conference ended, Kelvynboy in an attempt to congratulate his boss, Stonebwoy and Shatta Wale had to greet Bullet first, skipped Wendy Shay and shook hands with Shatta Wale before Stonebwoy and his manager, Blakk Cedi.
ALSO READ: Bullet subtly opens up on Kelvynboy snubbing Wendy Shay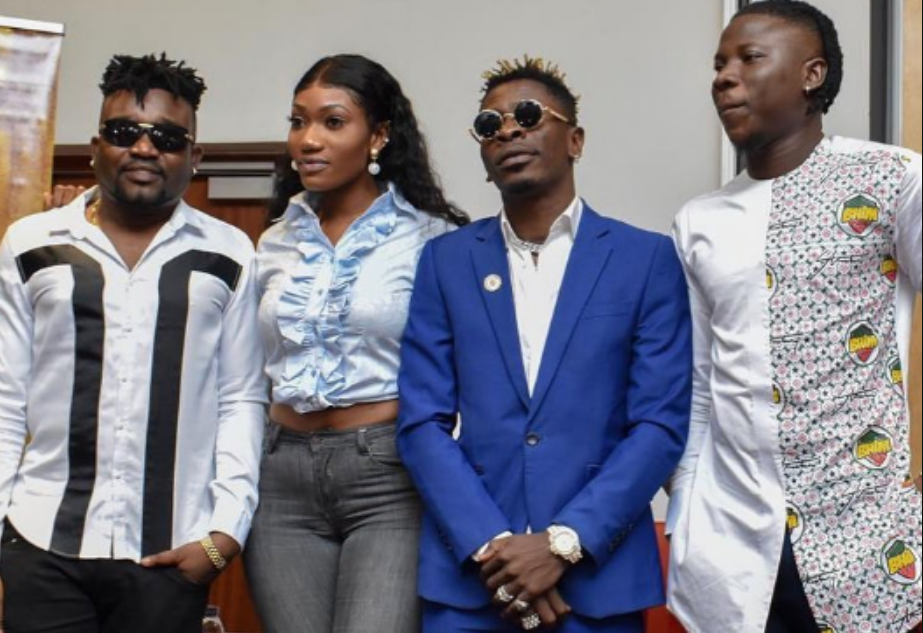 Many industry players registered their displeasure towards the act including Bullet who claimed Kelvynboy did it on purpose.
Stonebwoy's protégé Kelvynboy denied all allegations, saying he didn't do it deliberately.
According to him, he was in a hurry to fall in line for a group picture, hence the reason he bypassed Wendy Shay.
ALSO READ: Canadian experts must stay a week more for T'di girls; I'll pay for their stay – Dumelo
Speaking on Joy Prime's Showbiz Now with host KMJ, Kelvynboy, disclosing the latest development, said Bullet doesn't pick up his phone calls as he has decided to apologise directly to him.
According to him, he cannot fathom how Bullet would ignore his calls.
READ ALSO: Video: Did Kelvynboy snub Wendy Shay at Shatta-Stone press conference?
"It wasn't intentional. After the video went viral, I tried explaining things and even apologised publicly but Bullet didn't want to take the apology. I called Bullet several times he didn't pick up the call. I feel he took the whole snub thing too personal," he said.
Source: Adomonline.com | Dennis K. Adu