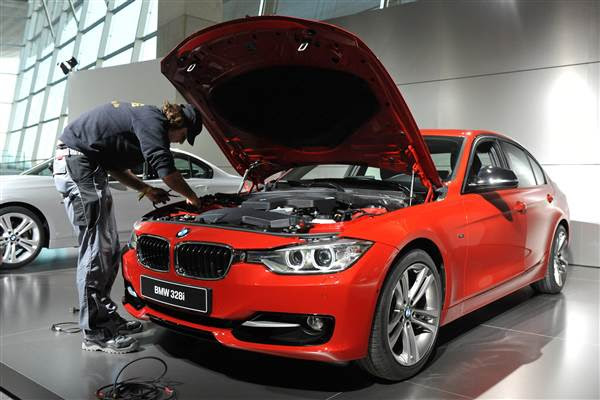 The heater is designed to prevent the valve from freezing in cold temperatures, BMW spokesman Hector Arellano-Belloc said. But irregularities in manufacturing can cause corrosion can lead to overheating.
The other recall covers nearly 673,000 cars including the 323i, 325i, 325xi, 328i, 328xi, 330i, 330xi, 335i, 335xi and M3 from the 2006-2011 model years. Also covered are the 2007-2011 328i xDrive, 335i xDrive and 335is, and the 2009-2011 335d.
Wiring for the heating and air conditioning system can overheat and cause connectors to melt, also increasing the fire risk, even when vehicles are unattended. Four drivers reported injuries. BMW says a wiring connection can corrode and in rare cases cause fires.
Dealers will replace the wiring and connectors.
The U.S. recalls total about 1.4 million vehicles, but some are included in both, BMW said.
About 80,000 vehicles also are being recalled in Canada for the crankcase ventilation valve heater, BMW said. The company is reviewing whether the wiring recall will apply to Canadian vehicles.