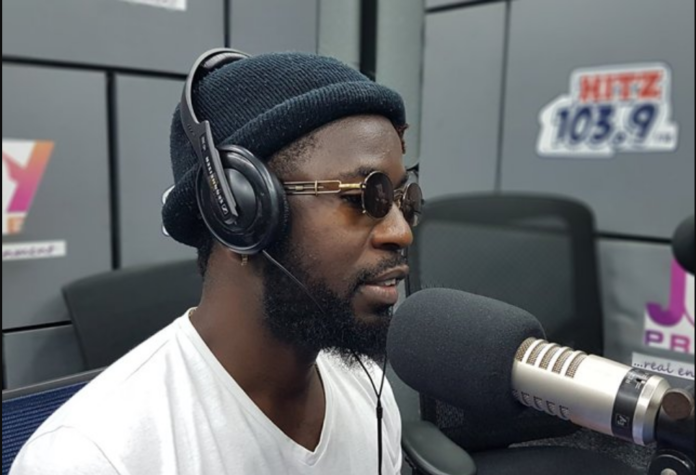 Singer Bisa Kdei has advised his fellow music makers to be careful of what music deals they accept and sign to, lest they sell their souls to the devil.
Sitting with Entertainment Journalist Kwame Dadzie for a YouTube interview posted on Monday, January 16, 2023, the popular musician said "it's the best," to be an independent artiste compared to signing to a record label.
"It's my opinion but I think," he explained. "You can have a record deal, maybe you can have a distribution deal, it depends on the contract, just don't sell yourself away," Bisa advised.
Explaining what it means to sell oneself away, the respected songwriter said: "The thing is that you can sell your whole catalogue to a record label and you're [ruined]."
Kwame wondered if it is always bad to sell ones catalogue to a record company regardless of how lucrative the deal offered may be.
Bisa Kdei insinuated that US$2 million is not enough for an artiste to hand over their catalogue to a record company but granted that it will be a mouthwatering offer for some music acts, nonetheless.
"I'm not going to lie to you, I've had offers but I turned them down because I don't want to give my catalogue away," he revealed but without stating the amount involved. "It's very important as a musician that you keep that. That's why I said it's the best [to be an independent artiste]."
Born Ronald Kwaku Dei Appiah, he asserted this is what is meant by the popular showbiz phrase 'selling one's soul to the devil'.
"Because you sell your whole catalogue and at the end of the day, you're making nothing out of it and the record label is taking all the money," he added.
Noting "it all depends on the kind of contract," an artiste is given, the serial hitmaker underscored the importance of "lawyers and you need intellectual people around you who will check these kind of things for you."
Concerning the labels that reached out to him, he revealed they are "very big record labels," from the international world.
"I'm not saying record labels are bad, they are good. It [only] depends on the kind of deal they are bringing," the 36-year-old clarified.
Kwame Dadzie asked what he thought of a US$200 million deal.
The 'Mansa' hitmaker answered by citing the Ghanaian proverb that teaches: "Eating [well] regularly is better than eating all at once."
The award-winning Ghanaian singer, songwriter and record producer's fourth album, 'Original', is slated for release on Friday, January 20, 2023.