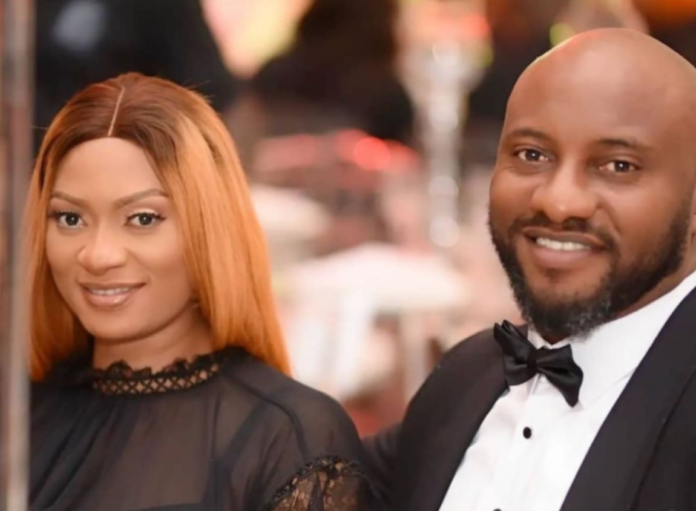 Nollywood actor Yul Edochie generated reactions on social media after he shared a video advising Nigerians on how to be happy in life.
The actor asserts that the secret to happiness and contentment is by being grateful for what one has.
May Edochie, Yul's first wife also spoke about happiness in a post that featured herself and her four children.
She captioned the video: "Happy new week fam! Count your blessings … Be happy but never hurt others in the process … Stay positive … Breathe, trust in God and see what happens … from the squad @danielleyuledochie @zaneyuledochie and the big boys."
The video sparked mixed reactions among social media users as some praised the mother of four for how she's raising the kids while others criticised her.
Here are some comments:
Zynnellzuh: "You are super blessed!"
Victoriainyama: "It's not easy oooòo. Taking care of these beautiful people.. in that tough country…..They grow so fast… Well done Nnem.. God got you all."
Bensonokonkwo: "Super blessed Queen May"
Nwaeze__: "All this verified profile can't say the truth, they are there commenting what I don't know, Madam your husband did not abandon you nor your kids, I don't understand all this, if you know what is good for you then do it, we don't need any side talk, you are not a motivational speaker. your husband loves you, with what I have seen, life no balance for people way dey advise you, I rest my case."
Iamlorreta: "Amazing people, how can Yul go from this to buying pampers?"