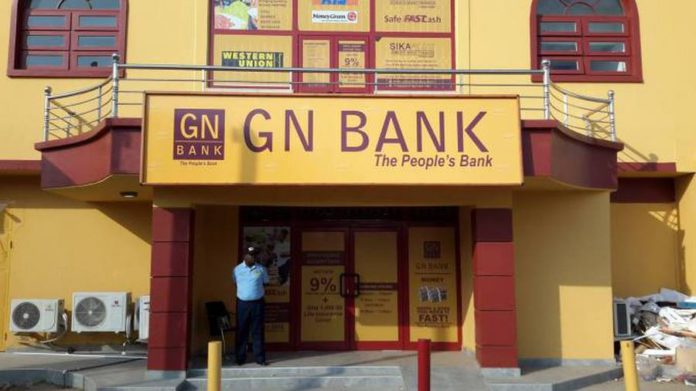 Spokesperson of the Vice President, Dr Mahamudu Bawumia, Dr Gideon Boako, says the government does not owe GN Savings and Loans, contrary to the claims by the communications team of Groupe Nduom.
According to Dr Boako, the realty was that GN Savings and Loans simply took a risky loan venture.
SEE: Video: Ghana's educational curriculum not practical – Guru on why he left school
"Government is owing some contractors who happened to have taken loans from GN Savings and Loans. It does not mean government owes GN Savings and Loans. The government rather owes these contractors, period. And despite claims going around that government has not paid any of these contractors, the reality and truth of the matter is that government has actually paid some of them and is in the process of paying the rest," he revealed.
His comments followed claims that the current government owes GN Savings and Loans a considerable amount of money, which is one of the reasons the company could not meet the solvency standards of the Bank of Ghana.
The spokesperson further revealed that the Bank of Ghana has a standard procedure for these kinds of matters and the problem of GN Savings and Loans was that their risk mitigation measures had gaping hitches and the Central Bank had to take action.
ALSO READ: I've tried for years to get Sarkodie on a song – Frustrated eShun cries out
"Groupe Nduom cannot say that the Bank of Ghana should wait for their cash, monies in debt etcetera to be realised to determine their solvency or insolvency. Groupe Nduom cannot rely on such financial intricacies and gray areas. It is unrealistic. The Bank of Ghana has a standard and it used it for all, including Groupe Nduom," he added.
"I believe the Bank of Ghana is one of the most credible institutions in the country. I doubt Groupe Nduom was left in the dark concerning the procedures of insolvency and closure which were to be used by the Bank of Ghana," he opined.
READ: Video: Captain Smart lauds Shatta Wale for 'Already' song with Beyoncé
"The financial sector dilemma became a cancer, a breast cancer. It got to that point where the breast had to be cut off to save the body; the body being the people. The Bank of Ghana had managed the cancer long enough through liquidity support and so forth. You can call it a bitter pill, but it was a necessary evil to save all. Now there is hope," he justified.
Source: Adomonline.com | Nana Aba Mensah