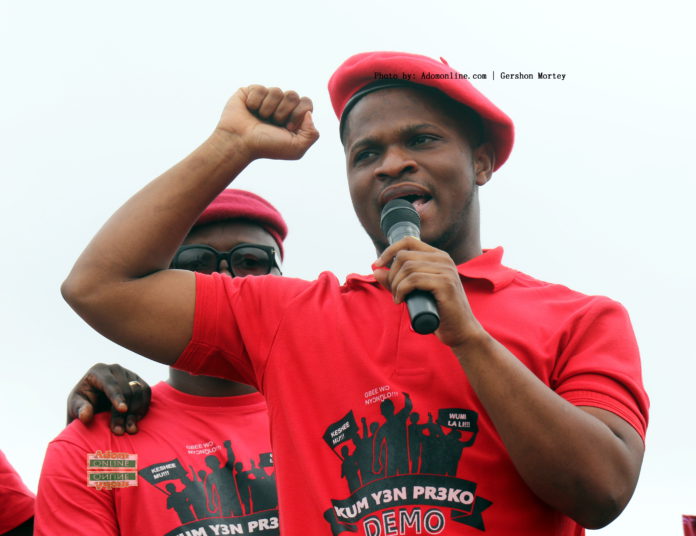 Communication Officer of the National Democratic Congress (NDC), Sammy Gyamfi, says President Akufo-Addo has introduced a 'romantic twist' to governance.
Mr Gyamfi has, through a plethora of examples of what he calls "a family and friends" government, said the president has appointed a woman believed to be his ex-lover into an ambassadorial role.
READ ALSO: NDC requests for public ideas for 2020 manifesto
"In what comes to us as a romantic twist to the tale of family and friends, President Akuffo Addo has made Madam Virginia Hesse, an ex-lover of and baby mama of his; a woman who is known to have a daughter with him,  Ghana's Ambassador to the Czech Republic," Sammy Gyamfi read at the 6th edition of NDC's Moment of Truth.
The NDC chief communicator has also used the forum to call for legislation against nepotism as he accused the president of superintending over the most nepotistic government in the world.
According to Mr Gyamfi, Akufo-Addo has appointed the highest number of family members into government office.
ALSO READ: Enough is enough; stop politics of insults – Koku Anyidoho to NDC
"President Akuffo-Addo has appointed long catalogue of relatives and friends into government office; daughters, cousin, nephews, husband and wife, ex-lovers and baby mamas are getting their share," he accused.
"How can Ghana overcome corruption when the president practices one of its inseparable bedfellows called nepotism," Sammy Gyamfi quizzed.
Source: Abigail Bonney||Adomonline.com