Veteran journalist Abdul Kweku Baako says reasons behind a simmering advocacy for a live telecast of the trial of a lynched army captain are not convincing.
Lead advocate for live telecast and deputy Information Minister Kojo Oppong Nkrumah has stated his 'personal desire' and belief that a live telecast could deter a growing resort to mob justice.
The former host of Joy FM's Super Morning Show host said this in reaction to the grisly murder of Captain Maxwell Adam Mahama by some youth in Denkyira Obuasi in the Central Region Monday.
Kojo Oppong Nkrumah
Trial of the murder case is too significant to be heard on the blindside of Ghanaians, he argued.
But the Editor-In-Chief of the News Crusading Guide newspaper Kweku Baako suggested it will take more than a telecast to dissuade street killings.
"If indeed our intention, our aim, is to build a deterrent, then you don't reduce it to just one incident however grave and heinous it was".
He explained if the motivation is to deter people then a policy could be hatched to do more live telecast of criminal trials to create 'a critical mass'.
"Well, why will we restrict to just that? Why would we not replicate it with others so to have a critical mass?
It is this mass that can tilt public behaviour from brutish resort to violent vengeance to a respect for human life and belief in the justice system, the veteran journalist suggested.
Abdul Kweku Baako was open to further debate over the call for the live telecast.
He told Newsfile host Samson Lardy Anyenini on Saturda, "I think we need to look at this position one more time. I am not convinced yet. Maybe somebody else can bring a counter argument that can make me change my mind."
A law lecturer with Central University was however dismissive of telecasting the trial noting the identities of lawyers and the judges in court need to be protected.
He said with the whole country charged up, the legal counsel for the suspects could be put in harm's way if his images are beamed across TV channels.
Ghanaians witnessed the 2013 live telecast of an election petition at the Supreme Court after the 2012 presidential results were challenged by the NPP.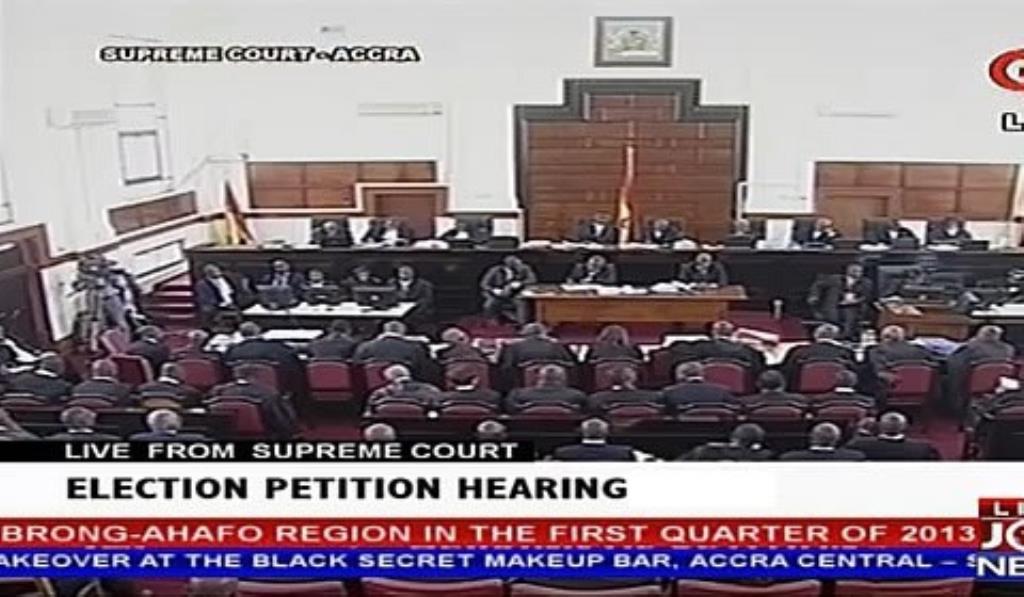 For close to nine months, the cameras were let in to the Supreme Court until August when the NPP petition was dismissed.
For Yaw Oppong that telecast was about politics. 'This is about crime', he stressed.